Get Real! – Real Scooterists Merchandising

Real Scooterists is a philosophy that goes beyond a slogan, it is the thousands of stories that inspire us from our customers, that is why we want to share the stories behind our Real Scooterists Merchandising, which more than merchandising are small displays of affection!
Some of them are our way of thanking you for your purchases, so you just have to scroll down the page just before making your payment and choose what you want.
but before our merch, a little personal story…
Platónika a real demo Vespa
I have witnessed that a vespa will never be standard. Since they touch the street, they begin to write their story, and Platónika began her story a year before it was ready, from planning to building it, it took twice as long as planned (like everything with the vespa) and once it was ready and with the promise of discovering the German roads, the pandemic arrived; This was not an obstacle to add kilometers.
…even if they were going from home to work and from work to home.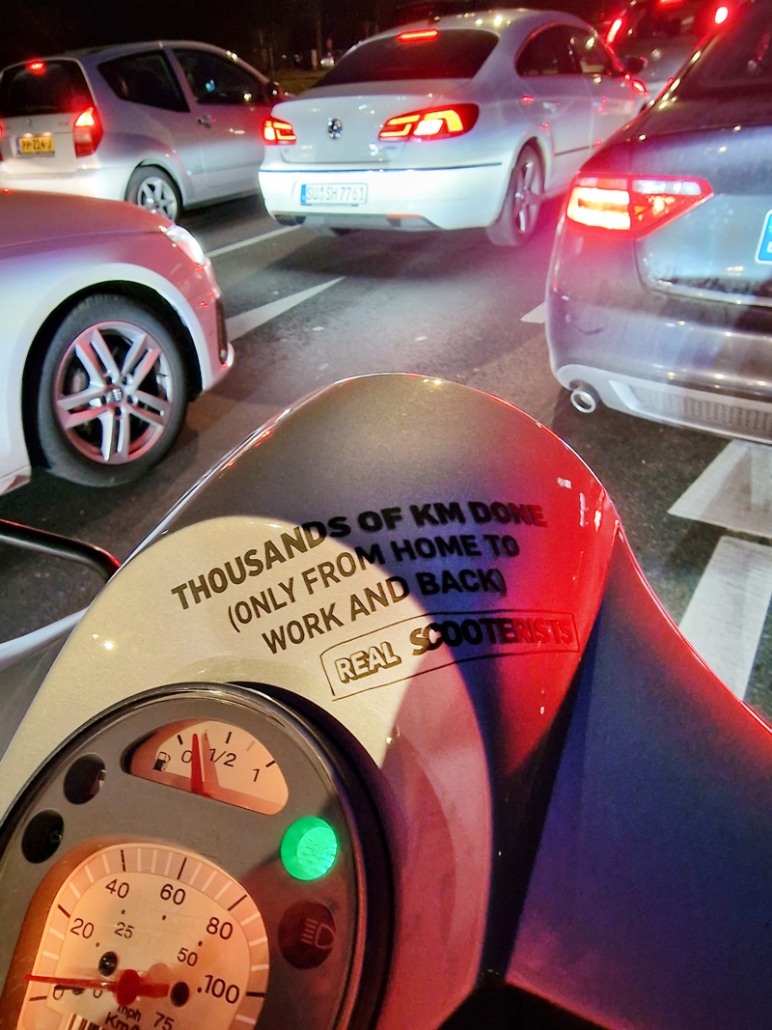 Used to driving in Colombia with the normal brakes of a normal scooter (i.e. without real braking effect), I learned valuable and painful lessons when I debuted the disc brake. …In rain. Twice!..
…but the one who falls, gets up and learns from what has been lived. So my driving would be slow and safe from now on, although perhaps it is not the best recommendation when competing on the tracks of Nürburgring in the Scooter Center Cup.
It doesn't matter, everything adds to the story that my beautiful Platónika tells, and that is how she also became the promoter of the Real Scooterist message, telling her story in each piece!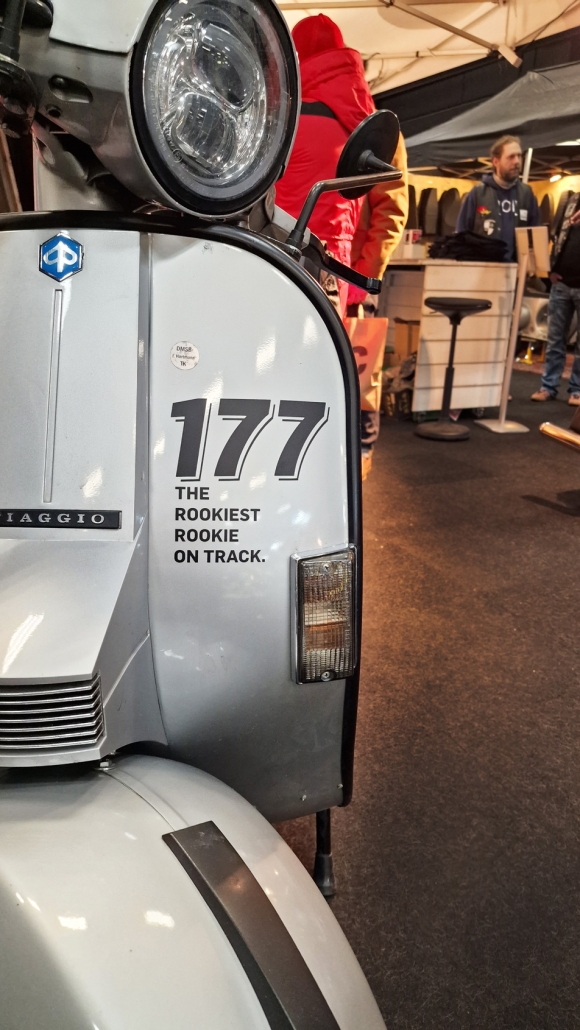 The scooter center celebrated its 30th anniversary and I celebrate in a big way with the scooterist weekender cologne. This adventure in time inspires the postage stamps that come in the sticker set.
and after 30 years it's only fitting that the colors of the Scooter Center represent the diversity of the scooter scene.
Is it just me or is this patch a beauty? a patch inspired by the patches that scooter riders proudly wear on their vests.
The road to happiness is on a scooter, which is why the keys to our Vespas and Lambrettas have to be marked with a SC Key ring accordingly.
We all know that work meetings are the moments where we see our life flash before our eyes, but scooter meetings are something else entirely, and they are the only ones we go to of our own free will!
that is why we support them with this SC goody bag
Sometimes we received requests from our clients that we should change the data on the invoices to avoid problems at home, but we decided to go one step further!
although our boxes are always a declaration of love
thank you scooterists for so much, See you in a next chapter ;)
https://blog.scooter-center.com/wp-content/uploads/2023/06/SCBlog_Titelbild_Merch7.jpg
1092
1092
Maryza
https://blog.scooter-center.com/wp-content/uploads/2023/08/SC_BLOG-300x69.png
Maryza
2023-07-02 12:28:18
2023-06-12 13:05:58
Get Real! – Real Scooterists Merchandising