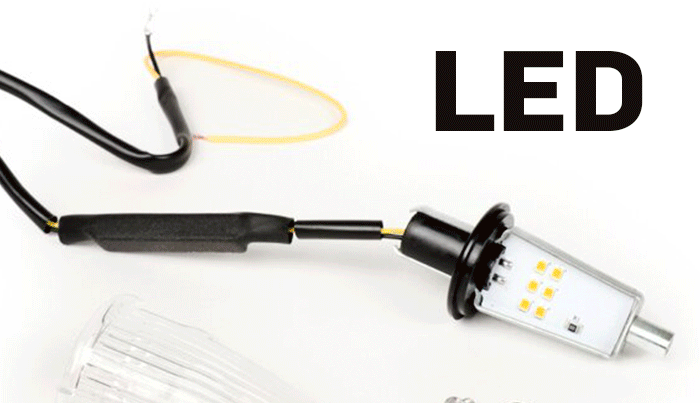 Moto Nostra LED Vespa handlebar end indicators in set and with E-mark
Our Moto Nostra Vespa handlebar end LED indicators feature the classic design of the genuine HELLA indicators and the modern LED technology. The indicators have HighPower LED on both sides of a plate and they give off a much brighter light in comparison with the conventional lighting
LED indicators for Vespa are available as single part or in set with the throttle and gear change tube. The indicator lenses are available as replacement and in different colours.
Buy here Vespa handlebar end LED indicators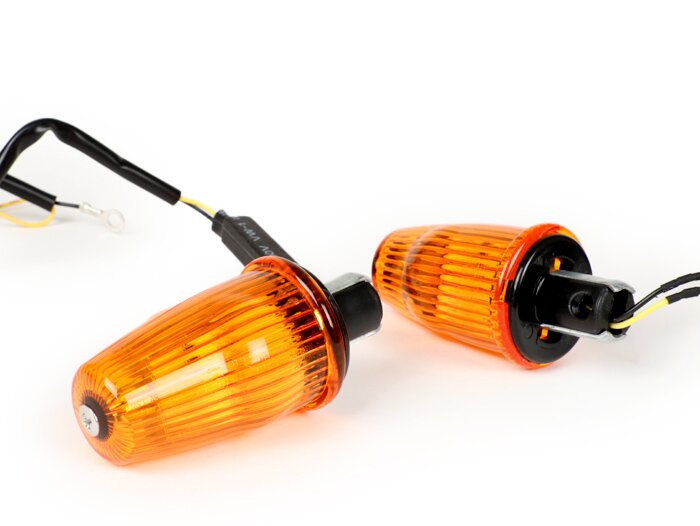 DIRECT CURRENT/ALTERNATING CURRENT
The indicators fit all 6 or 12 Volt current sources, direct current (DC) or alternating current (AC). They are also provided with an integrated control electronic unit which allows to select both voltage types. Even at low tension (e.g. at a low rev range) the indicators give off a constant signal.
E-MARK
The lenses are available in different colours and of course display the E-mark, which means that the indicators are homologated for use on public roads and need no further inspection by MOT.
Buy here Vespa handlebar end LED indicators
USE
The indicators fit all the models which are factory equipped with handlebar indicators. for many Vespa scooters with year of construction approximately before 1980 the replacement of indicators is not problematic since we also offer you the suitable conversion kits.
TYPE: handlebar end indicators (originally used for V50, 90 Racer, ET3, Sprint, Rally)
LIGHTING: LED
VOLTAGE: 6V and 12V AC/DC available
WATTAGE: 1.5 and 3.6Watt (+series resistor)
HOMOLOGATION: E-mark (E4)
AVAILABLE COLOURS

genuine (orange),
smoke (black)
colourless
CONCLUSION: HANDLEBAR END LED INDICATOR FOR VESPA
more safety
modern technology
unchanged classic look
more modern looks with smoke or colourless lenses
homologated for use on public roads
Useful upgrade for your vintage Vespa. High-quality LED technology, classic genuine looks and safety for your ride.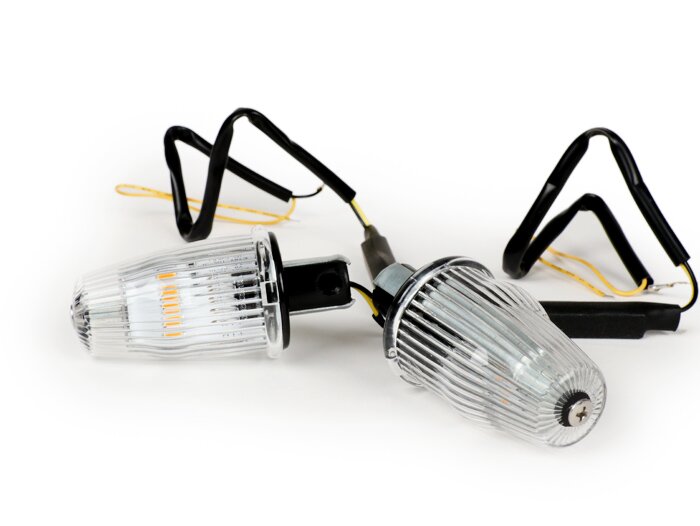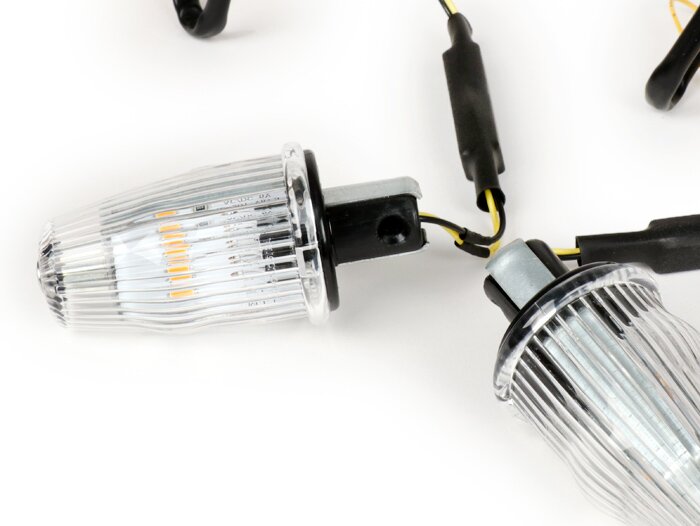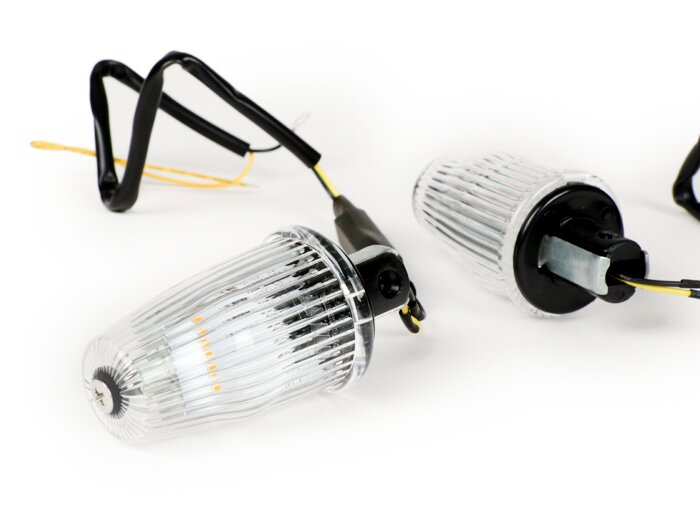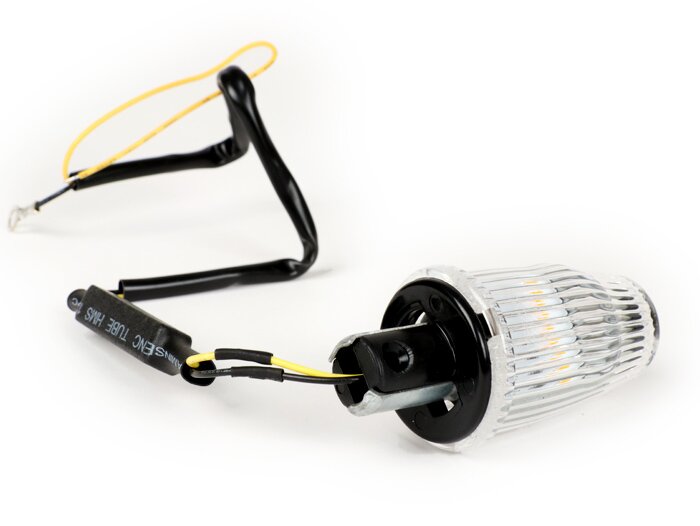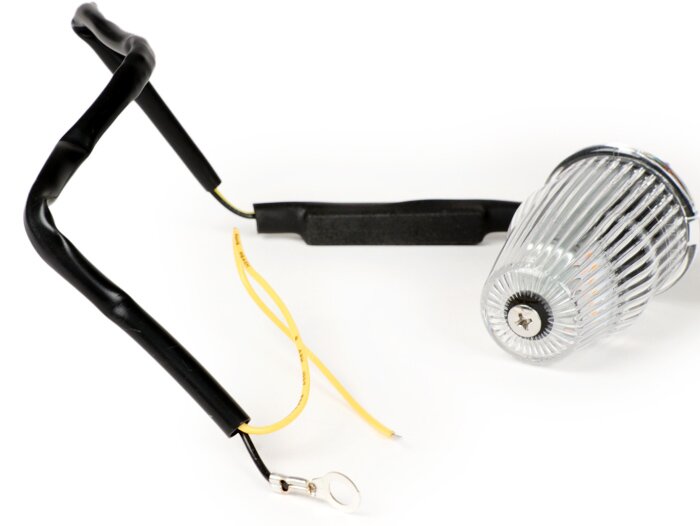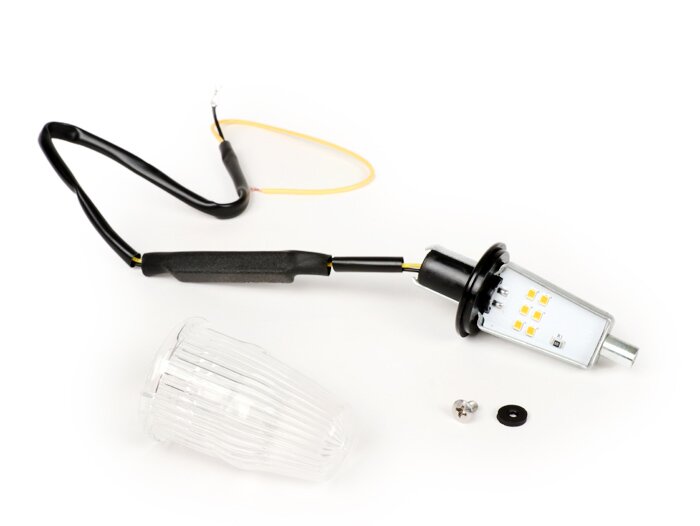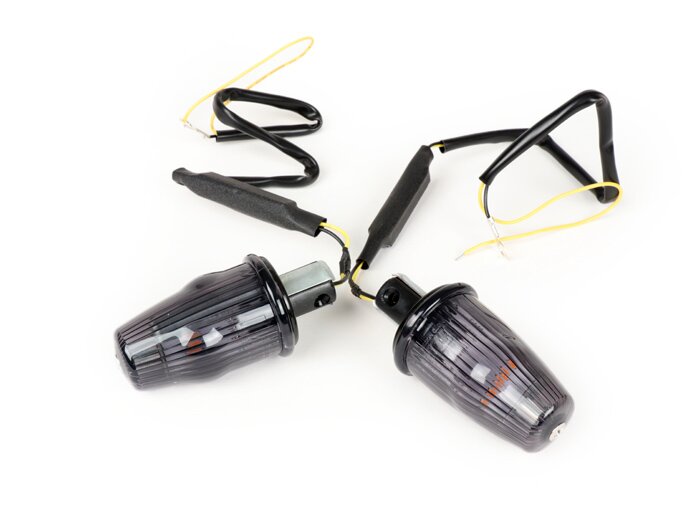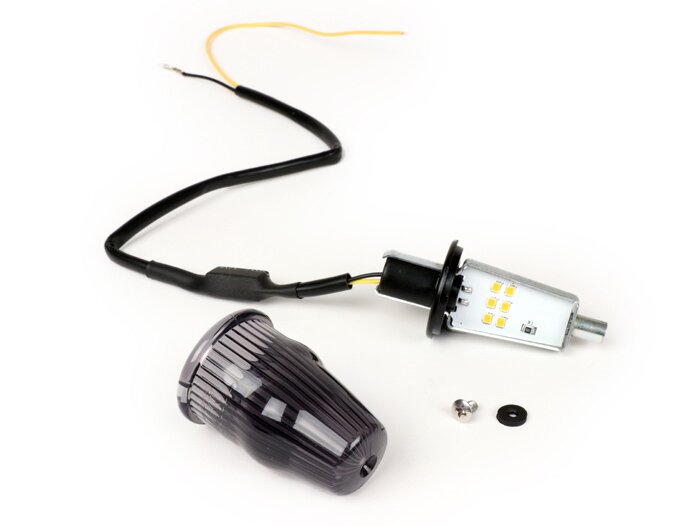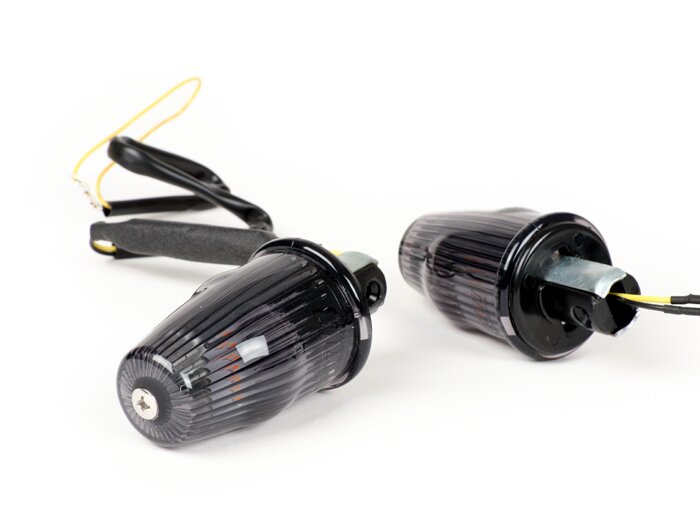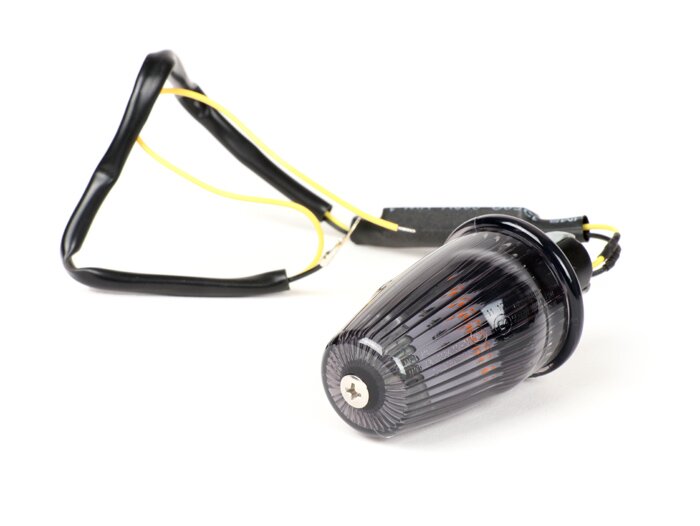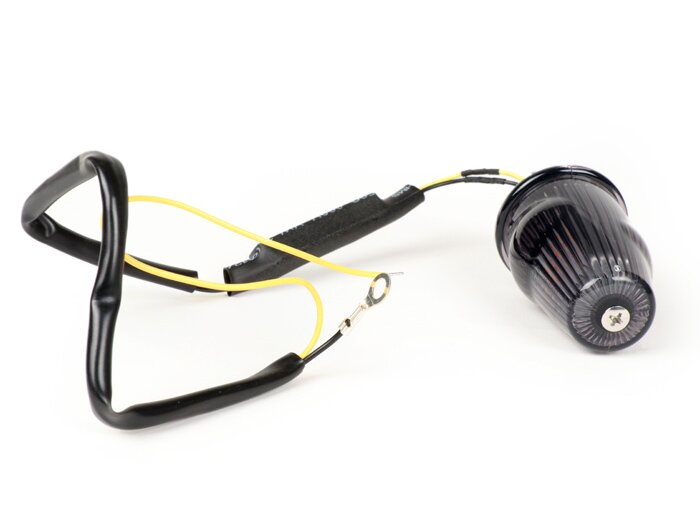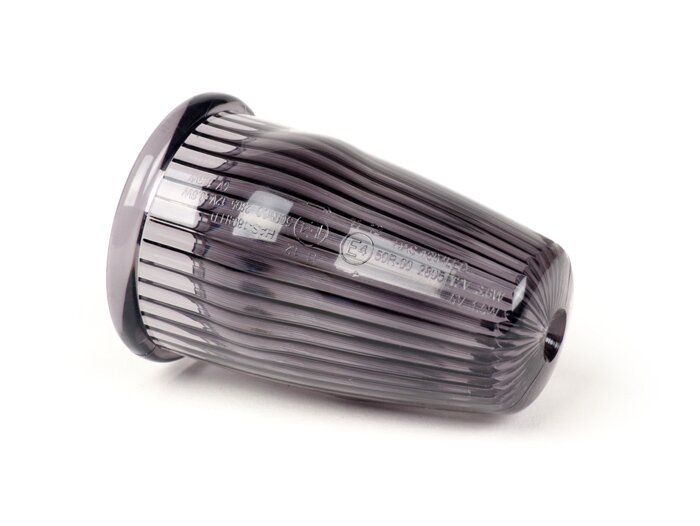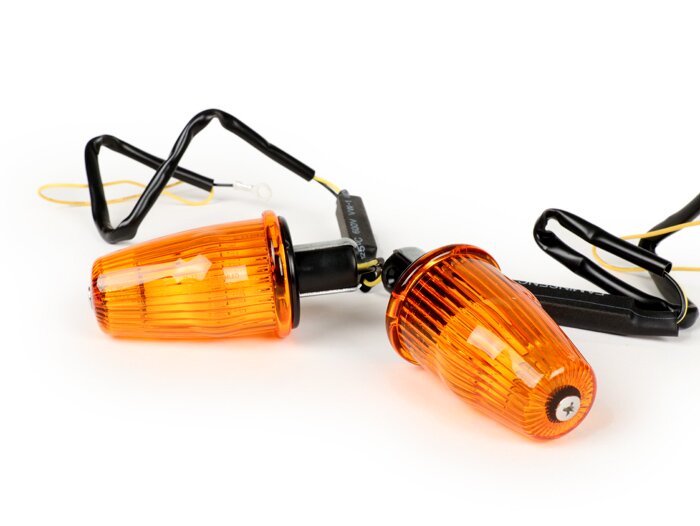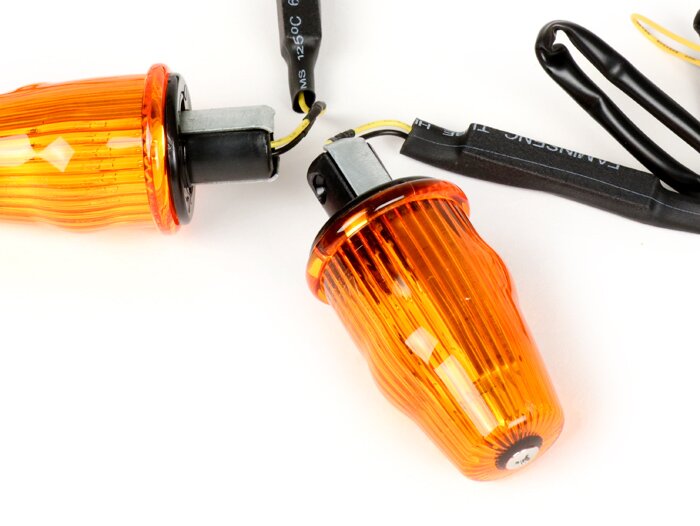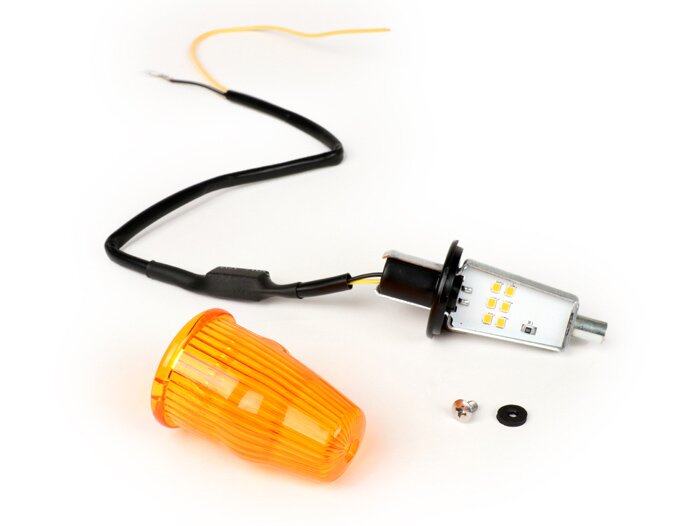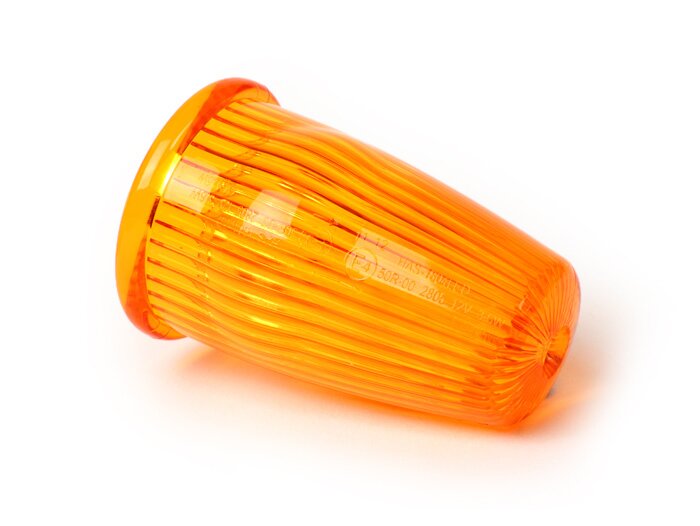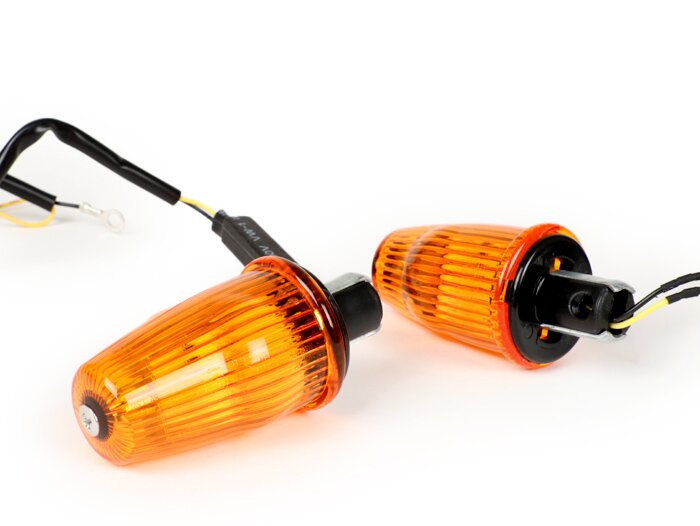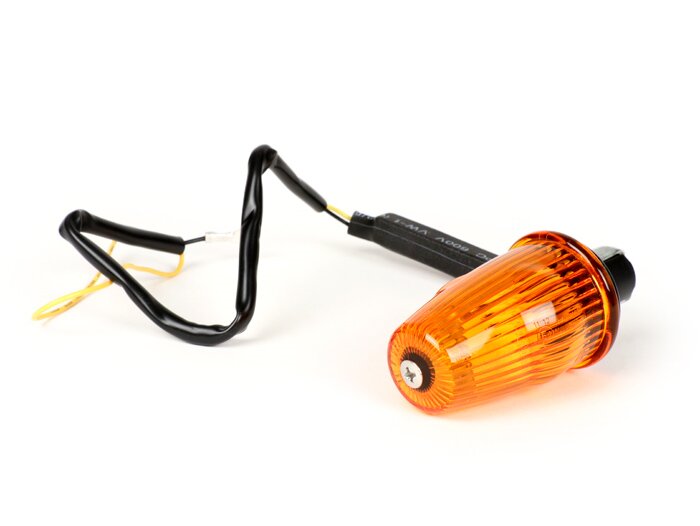 Buy here Vespa handlebar end LED indicators
OUR TIP
The indicators are fitted with a series resistor for the correct functioning of the conventional (mechanical) flasher relay and in order to get a regular intermittence. If you have optimised or would like to optimise the electrical system of your Vespa and you use an electronic flasher relay, you can remove the series resistor (this is placed in the supply cable outside the indicator body). The indicator lenses also fit the genuine indicators, but the E-mark is only valid if you use Moto Nostra LED indicators.
This post is also available in: Deutsch Italiano Français Español
https://blog.scooter-center.com/wp-content/uploads/2018/02/vespa-led-lenkerenden-blinker.gif
403
700
Emanuela Lucatuorto
https://blog.scooter-center.com/wp-content/uploads/2016/04/Scooter-Cejnter-SC-Logo-2016.png
Emanuela Lucatuorto
2018-03-08 14:00:48
2018-04-26 11:40:55
Vespa handlebar end indicators LED colourless/black/orange with TÜV certification