Modern butyl inner tubes for Vespa and Lambretta
The new bgm inner tubes have been designed to meet the needs of classic scooters. In the last years there has been a great development in tuning measures and, as a result, an increased engine power. Modern disc brakes combined with bgm shock absorbers provide a high-performance scooter. As scooter riders we often gain from the developments of new motorcycle tyres which are then applied to the smaller tyres. Nevertheless for ages no innovations have been developed for tubes, but now we present you our new inner tubes:
inner tube for Lambretta, part no. BGM8700L and inner tube for Vespa, part. no. BGM8700V
Different valve position for Vespa and Lambretta
Our inner tubes are specially manufactured for the specific features of Vespa and Lambretta:
We have a tube with a 90° valve stem for Vespa and other scooters, while for the Lambretta we have a tube with a 45° valve stem. These valves are differently positioned and vulcanised. The butyl quantity is higher than 50% and this guarantees an extremely high air tightness and realiability. Because of the high butyl quantity the production costs are higher, but the result is, in our opinion, a high-quality tube.
Inner tube for Vespa
Tube-BGM PRO- 3.00-10, 3.50-10, 90/90-10, 100/80-10, 100/90-10 – Valve position Vespa, part no. BGM8700V, 90° valve stem, fits Vespa and many other models.
Inner tube for Lambretta
Tube-BGM PRO- 3.00-10, 3.50-10, 90/90-10, 100/80-10, 100/90-10 – Valve position Lambretta, part no. BGM8700L, 45° valve stem. For your safety. The position of the valve stem prevents the rubbing of the valve against the rear suspension linkage pin and that, sooner or later, it comes off.
Always faithful to the details and to the classic style
And for the detail lovers we have not only ensured the safety of the right angle of the valve stem, but we have also provided a metal valve cap and a valve extractor, just like the genuine tubes for Lambretta.
High quality and perfect positioning
Inner tubes with a small quantity of butyl have, on the other hand, a higher quantity of rubber which makes them more flexible. As a result, they can be used for many more tyres with different sizes (up to 130/90-10). However, tubes containing more rubber are less airtight. We want to offer a high-quality item, therefore, in order to guarantee a perfect airtightness, we have decided to produce tubes with a higher butyl quantity for tyres up to 100/90-10. For your safety! Meanwhile there are many Vespa imitations but Vespa still represents an outstanding and unique icon the the world of scooters. This has an advantage: bgm inner tubes also fit many other scooters with 10 inch tubed tyres.
Useful information for a trouble-free mounting
When mounting the tyre, please apply the mounting paste on the tyre bead and slather talcum powder over the inside of the tyre. Mounting paste provides the right position of the tyre and talc reduces internal rubbing. This guarantees the safety and long life of your tyres.
Tyre mounting paste -ECON- 1 kg part no. 3330132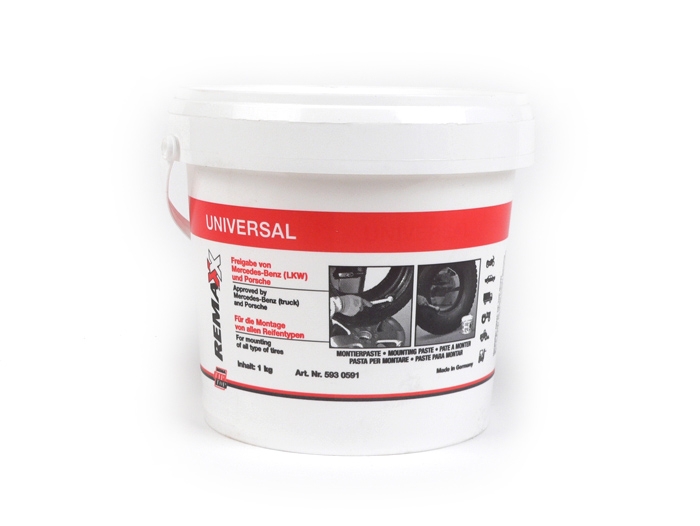 Mounting paste provides not only an easy fitting of the tyre on the wheel, but it also ensures the right positioning of the tyre. If fitted without mounting paste, the tyre may not be positioned properly on the wheel and, therefore, it loses its stability.
ECON mounting paste can be easily applied with a brush.
Resealable bucket, 1kg.
Talc powder -ECON- 500 gr sprinkler, part no. 3330131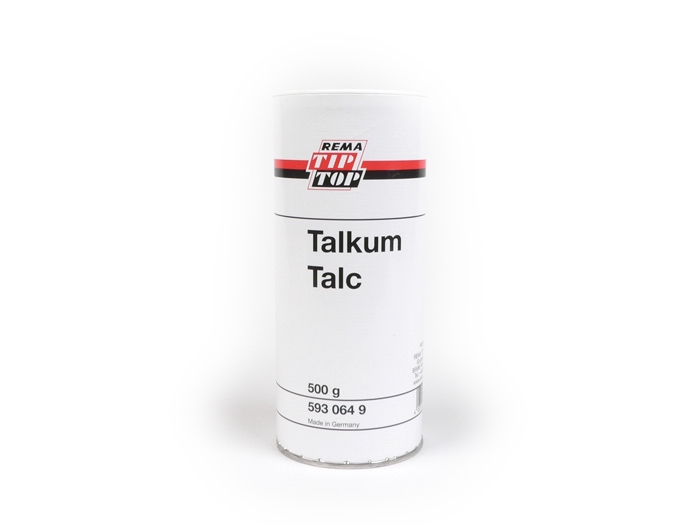 Talcum powder is essential for a trouble-free mounting of tyres with inner tubes. If fitted without talcum, inner tubes might stick to the tyres. This may cause a damage in the area of the valve, since, due to the movement of the inner side of the tyre, the tube cannot move freely.
sprinkler can
size: 500 gr
The bgm inner tubes fit following scooter models:
This post is also available in: Deutsch Italiano Français Español
https://blog.scooter-center.com/wp-content/uploads/2016/11/bgm-ventil-90-45-grad.png
399
600
Emanuela Lucatuorto
https://blog.scooter-center.com/wp-content/uploads/2016/04/Scooter-Cejnter-SC-Logo-2016.png
Emanuela Lucatuorto
2016-12-16 10:00:48
2019-11-05 12:00:07
New: bgm inner tubes for Vespa and Lambretta