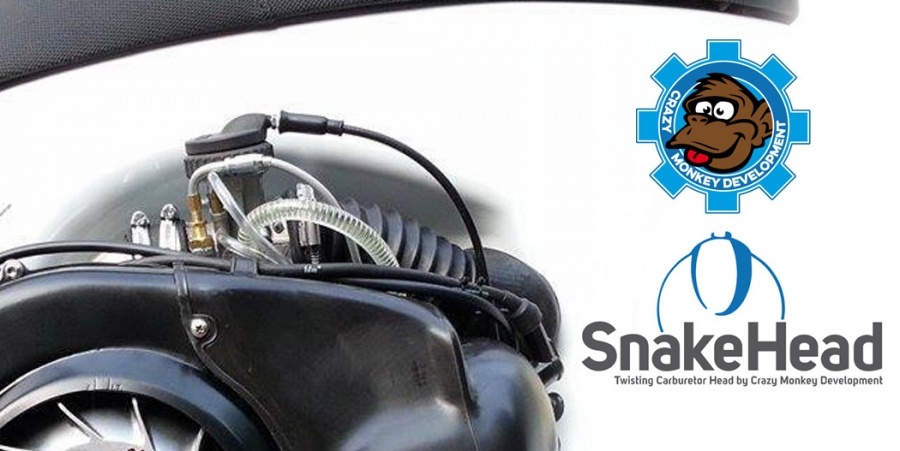 CMD tuning carburetor cap for DellOrto, PWK and Mikuni
Scooter Center has new and exclusive Snakehead carburetor caps or the carburetor pulley by Crazy Monkey Development (CMD) for
– DellOrto PHBL / PWK28
– DellOrto PHBH
– Mikuni TMX30
– PWK35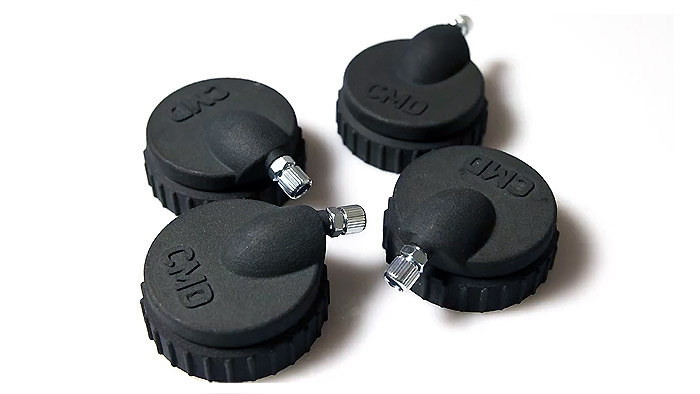 What's so unique about these ingenious carburetor caps is their extremely flat body construction, giving you a lot of extra space under the side panel. With the Vespa Largeframe models for instance, the caruburetor hitting the frame is avoided. The Lambretta also doesn't have that much space near the fuel tank or the toolbox and the Smallframe has cramped conditions anyway.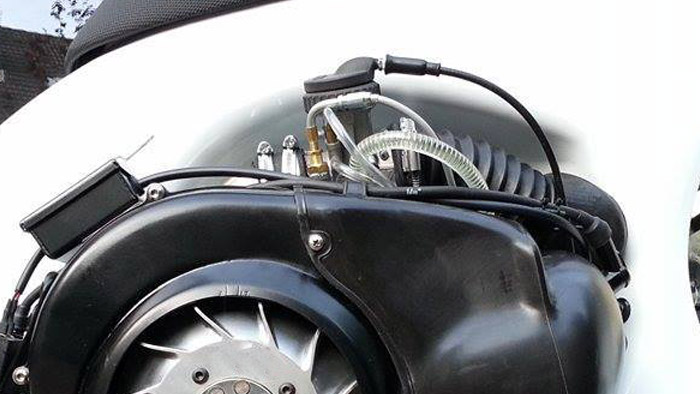 The caps are a main asset to any moped or scooter with a corresponding carburetor.
The integrated throttle cable routing with no end stop is a true stroke of genius. This means that the twisting carburetor cap and the throttle cable can be turned 360°, thus allowing it to be in an optimum position at all times. The throttle cable runs a lot smoother because of this.
Indestructable and easy to assemble
Each carburetor cap is made with love for racing and from very fine technical nylon (PA) using the most recent production methods.
BUY SNAKEHEAD HERE
Race proven
Marco Abate of the Pacemaker SC Deggendorf has been very successful in scooter racing at the European Scooter Challenge (ESC). He already had the opportunity to try out the Snakehead carburetor cap. This is his feedback on the caps:
… The guys really used their brains and developed something useful. The finish is great… First of all you want take off the old cap: take out the throttle slide, the spring and the O-ring and put them on the new cap. The O-ring housing has a nice and firm fir and is deep enough. The slightly longer slider spring routing is convincing as well. Here I see the advantage that the spring doesn't lose as much tension through slipping as on the Dell'Orto cap. When letting go of the throttle you already feel it, at least this is the case with my racing scooter. Alright, now put on the cap and fasten it using the existing bolts of the old cap. Readjust the throttle and off you go on a first trial lap… First impression: Excellent…
Marco Abate
Carburetor cap (slider cap) "SnakeHead"
Round screw-on cap. 360° twisting head with no end stop. Integrated cable routing with ca. 110° angle. Extremely durable black STURM®-nylon, comes with a M6 adjusting bolt.
Available for the following and identical carburetor models:
– DellOrto PHBL / PWK28
– DellOrto PHBH
– Mikuni TMX30
– PWK35

This post is also available in: Deutsch Italiano Français Español
https://blog.scooter-center.com/wp-content/uploads/2015/07/crazy-monkey-snakehead-mikuni-dellorto-pwk1.jpg
451
900
Jenny Haas
https://blog.scooter-center.com/wp-content/uploads/2016/04/Scooter-Cejnter-SC-Logo-2016.png
Jenny Haas
2015-07-17 10:47:04
2015-08-31 09:03:47
Crazy Monkey Development tuning carburetor cap "Snakehead"