Vespa crazy riders – a Real Scooterist from Italy

We have had the opportunity to meet Mateo, an Italian #realscooterist who vibrates with the sound of the Vespa. With his YouTube channel Vespa crazy riders, with almost 6 thousand subscribers, he shares his adventures, both on the roads and with his Vespa, with hundreds of tips that help us fulfill the dream we all share, traveling with our Scooters!
Below we asked him a couple of questions so that you can also get to know him a little better.
How did you catch the Vespa fever?
My first Vespa was a PK 50 FL2 at 15 years old, given to me from an old uncle, she has a 75cc and I ride her careless for a lot, but after a crash i let her stopped in the garage. After some years, of renting a modern scooter during holidays, i find myself trying to brake with foot (that scooter didn't have a brake pedal) and a spark rebegin to fire in me… VESPA! I WANT a VESPA!
And so, after discovering that Piaggio was still producing the PX, I've decided to buy a new one to scribe our History from Zero together, "Vanda" my PX 125 E3.
Inmediately I felt Vespa was the perfect solution to satisfy my desire to travelling and Explore the world.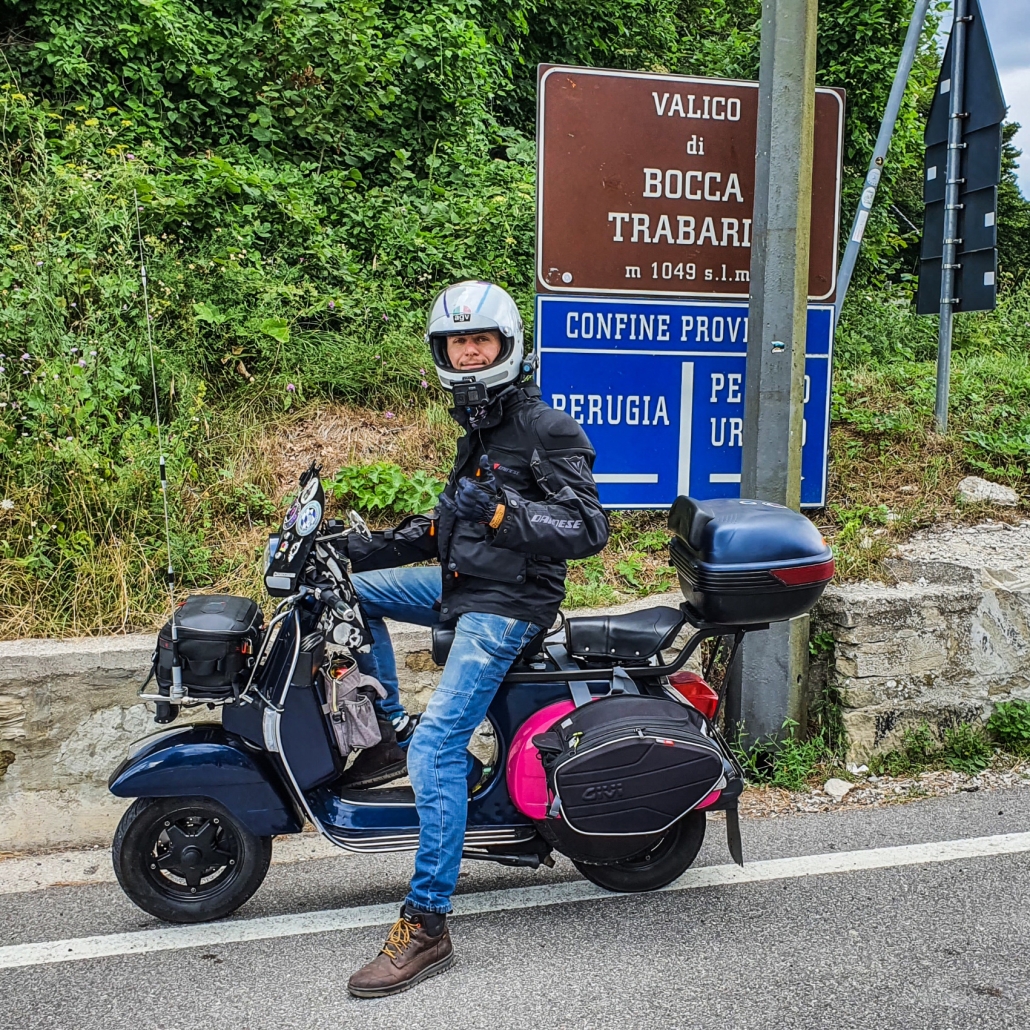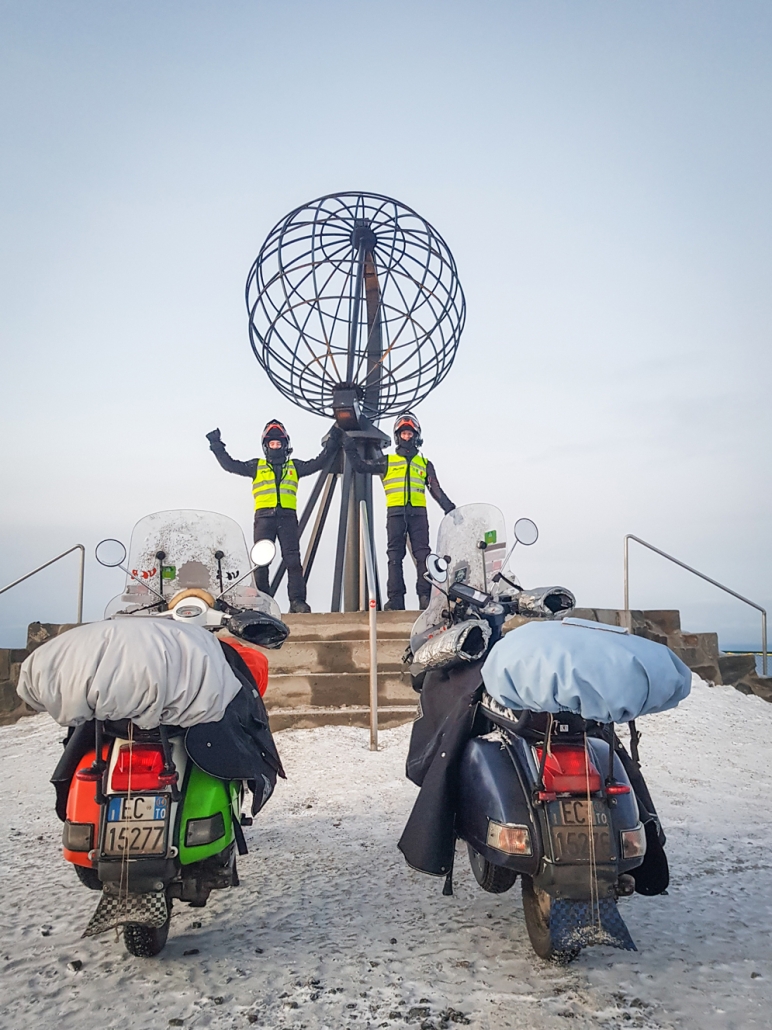 This brought me in 2018, together with my friend Mattia Stabio and his Vespa PX (twin of mine with sequential number plate), to be the first classic VESPAs in History to reach Nordkapp in Winter, after a so amazing and so Hard road trip with 120km/h snowstorm, thousands of Km on an ice pack and 30°C below Zero.
Now the Vespa FL2 is under restoration and with bgm special parts I think it will become a cool monster on the road!
I have a friend from Vespa Clubs from all over the World and now i'm a member of Vespa Club Airola of my friend Salvatore.
I decided to create the YT Channel because I've learned a lot of what I know about Vespa by other scooterists, so I think that sharing information, advices, and tips is essential in a passion and I want to do my part. With the power of internet, we can reach a lot of enthusiasts like us all over the world!
I'm not a mechanic, but I'm a Vespa traveler, and I think that a Vespa traveler should know enough about Vespa to prepare it for the ride, for eventually fix it during trips, and to maintain his Vespas after several KMs done. This for improve the safety and the pleasure of his ride.
And that's what I do on my YT Channel and social media 
@vespacrazyriders on Instagram, Facebook and TikTok.
In my contents you can find tips about maintenance, tuning, and equipment you need for a better and safer ride, and obviously all my travels to discover beautiful places and amazing roads!
What it's your next destination?
My future projects are to continue Exploring the world, by going to other Continents, while also creating a solid community of friends Crazy Riders addicted, from web to the reality during events and meetings.
My passion and my excitement for this is to continue to improve "Vanda" tune equipment and with Scooter Center and bgm parts, I've found for years a step forward in quality and realiability.
So, the last modification will always be the next one!
Matteo Paone
Vespacrazyriders
https://blog.scooter-center.com/wp-content/uploads/2023/10/SCBlog_Vespa-Crazy-Riders_1080x1080.jpg
1092
1092
Maryza
https://blog.scooter-center.com/wp-content/uploads/2023/08/SC_BLOG-300x69.png
Maryza
2023-10-06 16:02:38
2023-10-04 16:03:09
Vespa crazy riders – a Real Scooterist from Italy