Per cercare nel sito si prega di inserire un termine valido
Sei in:
Home
1
/
Risultati della ricerca per ""
Nuova Ricerca
Se non siete soddisfatti dei risultati conseguiti per favore fare una nuova ricerca
KONTAKT
SCOOTER CENTER GmbH
Kurt-Schumacher-Str. 1
50129 Bergheim-Glessen
Deutschland
Tel.: +49 (0) 2238 – 30 74 30
Fax: +49 (0) 2238 – 30 74 74
info@scooter-center.com
Scootershop 
Wir versenden klimaneutral mit DHL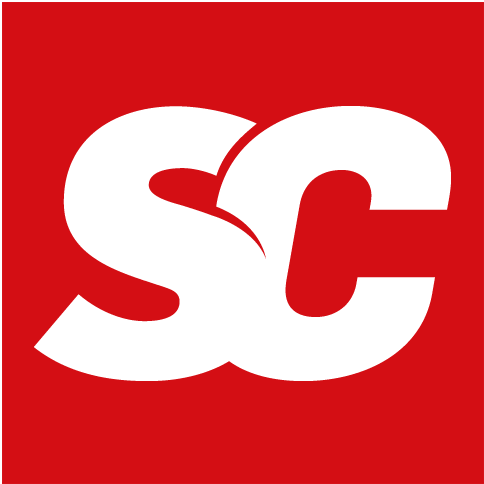 Based on 494 reviews
shiny red
09:38 12 Nov 19
Super fast postage and easy to deal with
super nova
13:38 13 Sep 19
Bad service & after service. Very expensive.
Philip Landerloos
17:33 31 Aug 19
Nice shop and friendly. Today was open door so lot of people.
Dominik Nauroth Immobilien
08:17 12 Jul 19
Top sortiertes Lager. Freundliche und kompetente Beratung. Hilfsbereites Personal, welches auch

...

Detailfragen engagiert beantwortet. Vielen Dank an das gesamte Team

leggi di più
Mario Schomer
16:18 03 Jul 19
Kundenunfreundlich, suchen die Schuld beim kunden.Ich kaufe dort nichts mehr!! Problem würde

...

erörtert wie gewünscht.Aber bis heute keine Antwort( 20.06.2019). Nach nochmaligen Hinweis kam am 3.07.19 eine Antwort.Diese erfolgte jedoch ohne meine Mail ganz gelesen zu haben.Zumindest machte das den Eindruck da sonst einige Sätze anders ausgesehen haben müssten. Aber wie vermutet.Schuld liegt wohl beim Kunden.Kein bisschen kollanz. Für mich Grund dort nichts mehr zu kaufen. Es gibt genügend anderer Shops die auch gute Ersatzteile haben....

leggi di più
Ralf P
09:04 03 Jul 19
Kompetent, alle Teile für einen 25 Jahre alten Roller bekommen. Man braucht vor Ort etwas Zeit.
Ken Man
20:30 27 Jun 19
Ich war jetzt 3 mal dort, und war immer gut beraten. Habe auch einige gute Tipps bekommen. Kann ich

...

nur jeden empfehlen ??

leggi di più
A Google User
13:23 03 Jun 19
Friendly, helpful and experienced service, very fast response and professional staff approach.

...

During the Deutsche Post transport rear LED lamp I ordered was damaged. Reclamation was solved less then in one hour. I am more than impressed and satisfied with the service. Thank you so much.

leggi di più
Rastko Miklavzic
13:23 03 Jun 19
Friendly, helpful and experienced service, very fast response and professional staff approach.

...

During the Deutsche Post transport rear LED lamp I ordered was damaged. Reclamation was solved less then in one hour. I am more than impressed and satisfied with the service. Thank you so much.

leggi di più
A Google User
02:06 20 Feb 19
Always a pleasure to deal with. Spent many happy hours looking for parts for my racing Vespa 90

...

Racer SS2 (team pro porting) and getting parts with Harry Barlow and Grand Prix Scooters (where I worked). Nurburgring with Ulf and everyone else is still a beautiful memory. Many thanks for your support. I hope to be back on the race track soon. Had kidney cancer!

leggi di più
Mark Hanson
02:06 20 Feb 19
Always a pleasure to deal with. Spent many happy hours looking for parts for my racing Vespa 90

...

Racer SS2 (team pro porting) and getting parts with Harry Barlow and Grand Prix Scooters (where I worked). Nurburgring with Ulf and everyone else is still a beautiful memory. Many thanks for your support. I hope to be back on the race track soon. Had kidney cancer!

leggi di più
Tom Wilhelm
18:34 18 Feb 19
Starke Beratung an der Theke. Die Teile gibt es immer in verschiedenen Qualitäten und

...

Preisklassen. Also für jeden was dabei. Ein unfassbares Sortiment. Dort findet man alles und wird auch mal korrigiert, falls man was falsches einkaufen will. Bin seit 22 Jahren zufriedener Kunde.

leggi di più
Filip Filipović
20:49 26 Feb 16
Hy there!! Why is your web shop too slow? I tried to surf on few networks but have the same

...

problem! Cannot refresh page which I want. It takes 5 minutes to refresh page to finally show message "this page cannot be opened". If I am the only one, please tell me. Regards! P.s. sip page very fast!

leggi di più
Altre recensioni