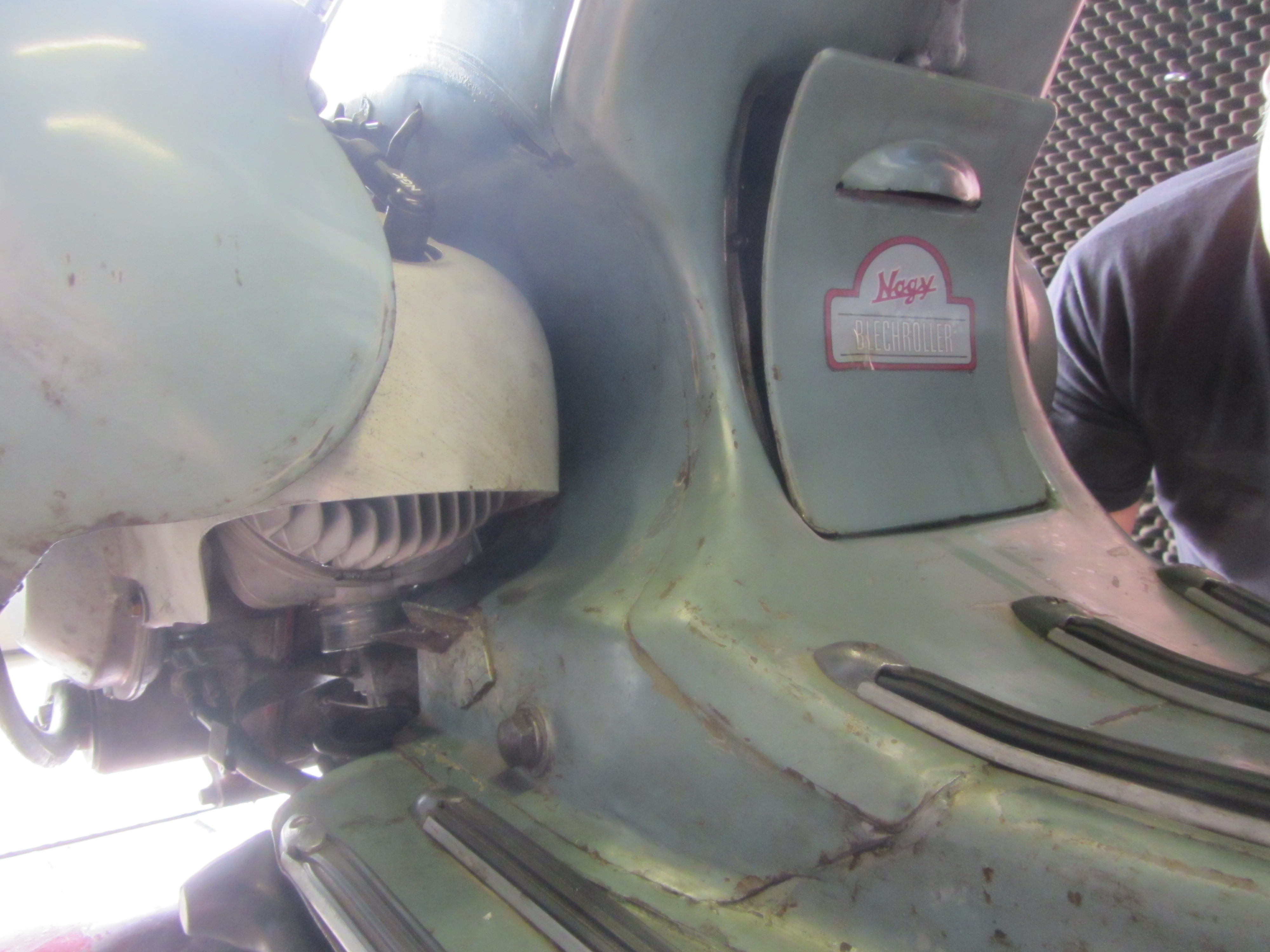 Vespa Wideframe Tuning
Vespa Wideframe models are more popular than ever.
There are not only refined new spare parts on the market, but also development in performance increase.
Existing cast iron cylinders have been refined to wring a little more performance out of them with a rather high input of work.
New Pinasco cylinder
Pinasco will soon offer a new aluminium cylinder with 160cc for the old Vespa engines with 3 studs.
Our loyal customer Andreas Nagy has always been a good friend of this slightly particular Vespa model. He puts a lot of effort in increasing performance of the Wideframes and closely cooperates with Pinasco.
He visited us on our dynamometer with a prototype of the 160cc V2 cylinder.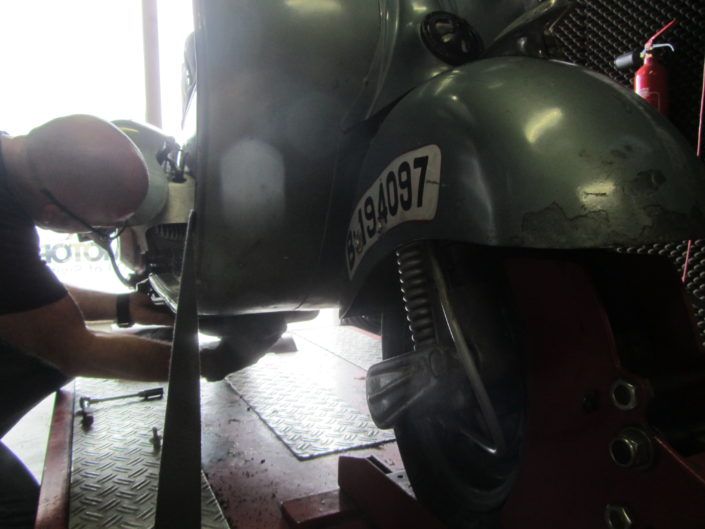 Secret prototype of the new Vespa cylinder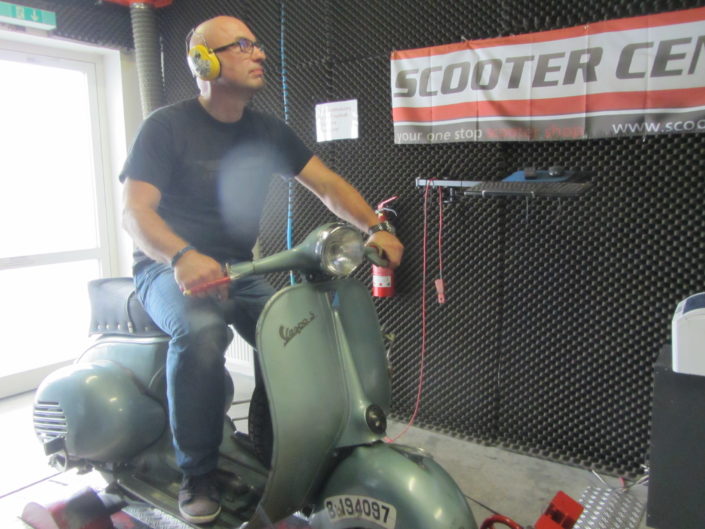 We would have liked to take an even closer look on the 160 Pinasco.
Sadly the prototype of this cylinder remained hidden under the cylinder covering.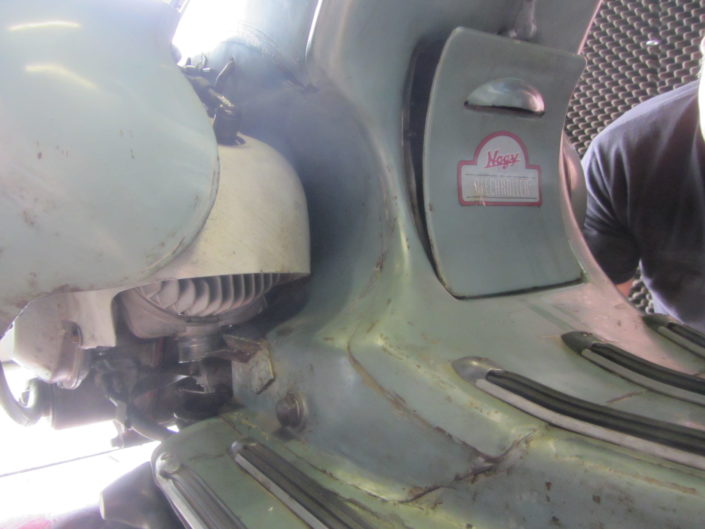 Vespa Wideframe racing cylinder
Andreas and we have tested some exhausts on our Scooter Center P4 dynamometer. For example a BGM PRO BigBox Touring exhaust for PX models, whose suspension we have modified to make it fit a Wideframe.
10HP and 100 km/h
Sure: a Malossi MHR reaches more than 35HP almost easily on a PX. Compared to this, the 10 horses of a Pinasco racing cylinder won't take anyone's breath away. But, please, don't forget the original "performance" of Wideframes! Original 5HP would have a top speed of about 70km/h on a plain track.
With now 10HP on the 8 inch small rear wheel and a corresponding primary reduction, you may expect more than 100km/h. Just like for an original PX200 for instance.
We are looking forward to the potential of the Pinasco cylinder.
You will of course be kept up to date: here in the Scooter Center Blog!
This post is also available in: Deutsch Italiano Français Español
https://blog.scooter-center.com/wp-content/uploads/2016/07/Caliper-Bracket-006.jpg
3000
4000
Jenny Haas
https://blog.scooter-center.com/wp-content/uploads/2016/04/Scooter-Cejnter-SC-Logo-2016.png
Jenny Haas
2016-08-01 16:50:58
2016-09-09 10:34:31
Vespa Wideframe Pinasco 160cc V2 - On Scooter Center dynamometer