Vespa Conversie mengsel stelschroef bgm PRO voor SI carburateurs Dell'Orto & Spaco
Mengselregelschroef bgm PRO voor de ombouw van Dell'Orto SI carburateurs met lange zeskant mengselregelschroef naar korte sleufschroef. Deze bgm PRO conversie lucht mengsel st elschroef wordt gebruikt om carburateurs te gebruiken met lange zeskant mengsel stelschroef ook in oudere motoren (met tapeinden voor carburateur montage). Het vervangt de te lange stelschroef op nieuwe Spaco en Dell'Orto SI carburateurs en maakt een probleemloze installatie van de carburateur mogelijk. Door de kortere schroef kan de carburateurkuip origineel gelaten worden! Past op alle carburateurs met lange zeskant mengsel aanpassingsschroef. (Gebruikt in PX modellen vanaf 1989 en alle nieuwe Dell'Orto/Spaco SI carburateurs)
Vespa SI Vergaser Luftgemisch-Einstellschraube bgm PRO, kurz- SI20 SI24 Dell'Orto Spaco
Carburateur luchtmengsel stelschroef te lang?
Ook een carb is een slijtageonderdeel en soms is het gewoon niet genoeg om een carb schoon te maken, dan heb je een nieuwe nodig. Vooral als u een beetje meer macht wilt en uw motorinstallatie aanpast, dat is wanneer u gewoonlijk een nieuwe, grotere carb nodig hebt. Hieronder vindt u instructies voor de installatie van de SI carburateur.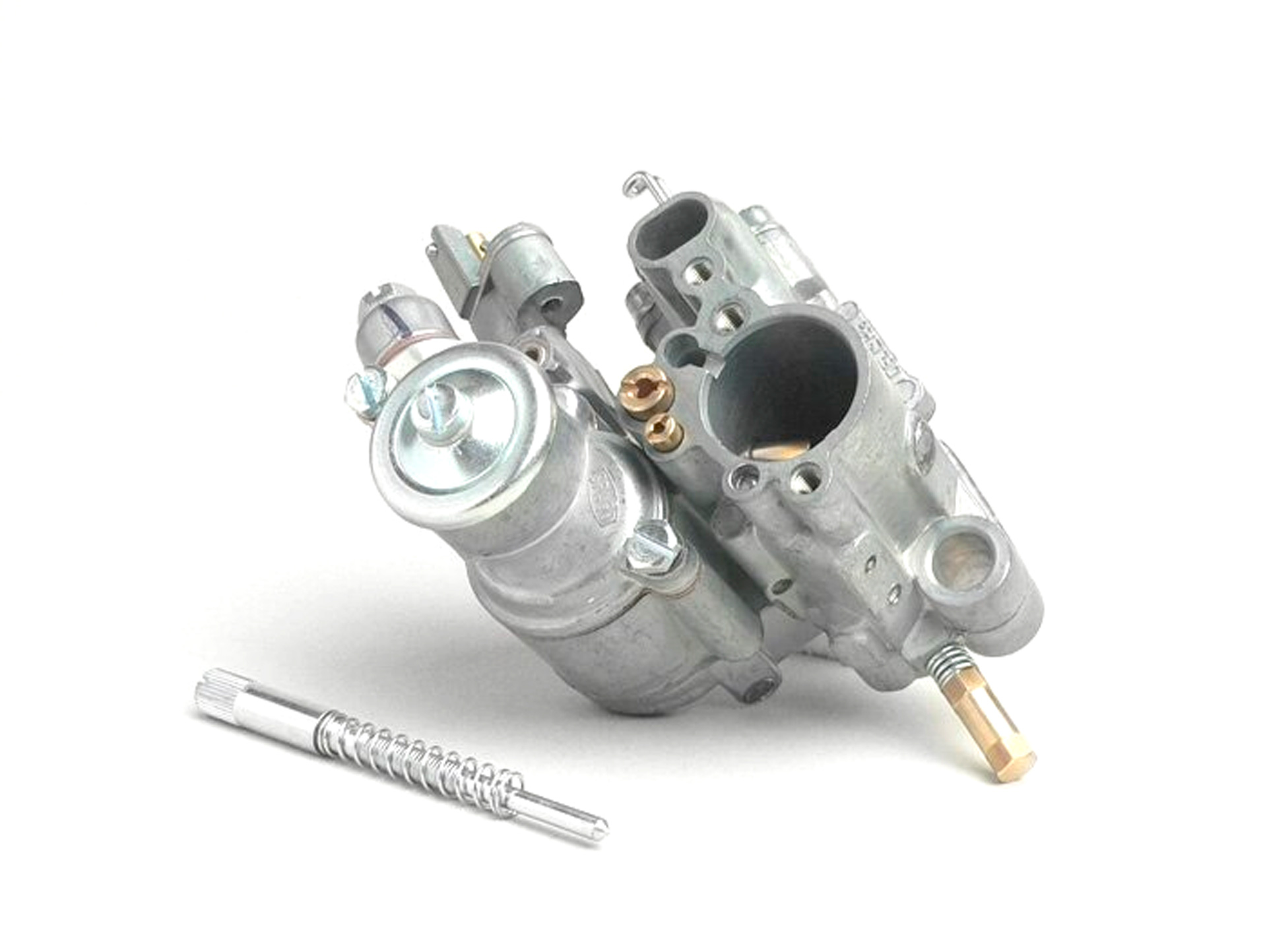 SI carburateur voor Vespa
Tegenwoordig komen alle nieuwe carburateurs van SPACO, zelfs als er Dell'Orto op staat. Nieuwe SI carburateurs, of ze nu van Dell'Orto of Spaco zijn, worden altijd geleverd met een lange (messing kleurige) zeskantige mengsel afstel dop. Uitzondering zijn onze bgm PRO Faster Flow carburateurs – maar daarover hieronder meer.
Probleem met te lange luchtmengsel stelschroef
Voor carburateurputten voor motoren zonder aparte smering, stelt dit ons voor een beetje een probleem, omdat:
de carburateur paste niet meer goed in de kuip
als je het er op een of andere manier in doet, past er geen rubberen pakking meer op
en men komt er slecht vanaf
Als de mengselregelschroef te lang is, ziet het er zo uit: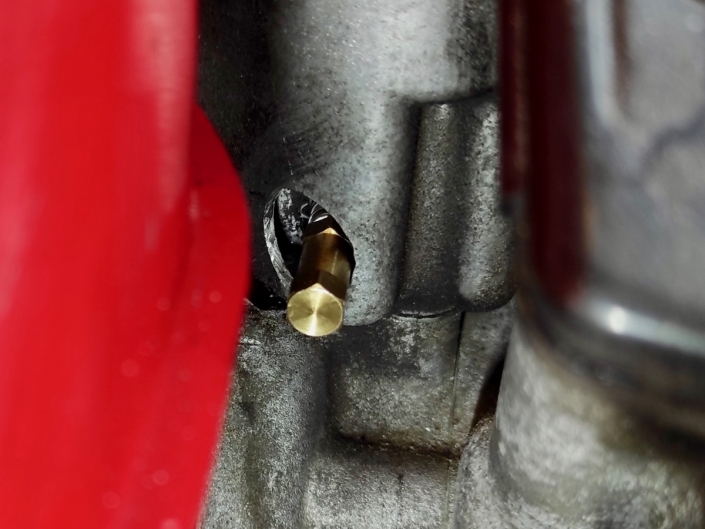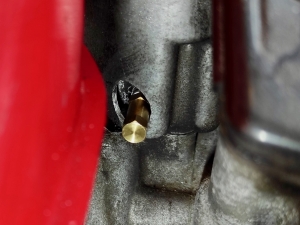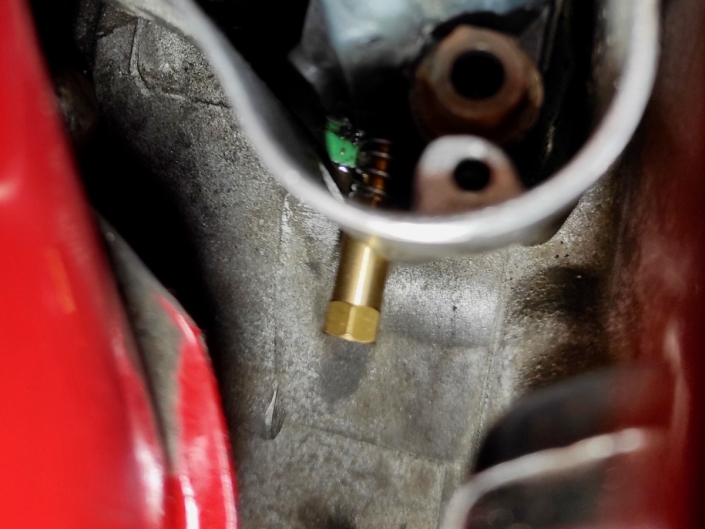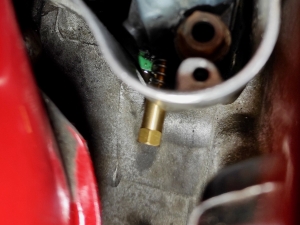 En dit is hoe het er eigenlijk uit moet zien: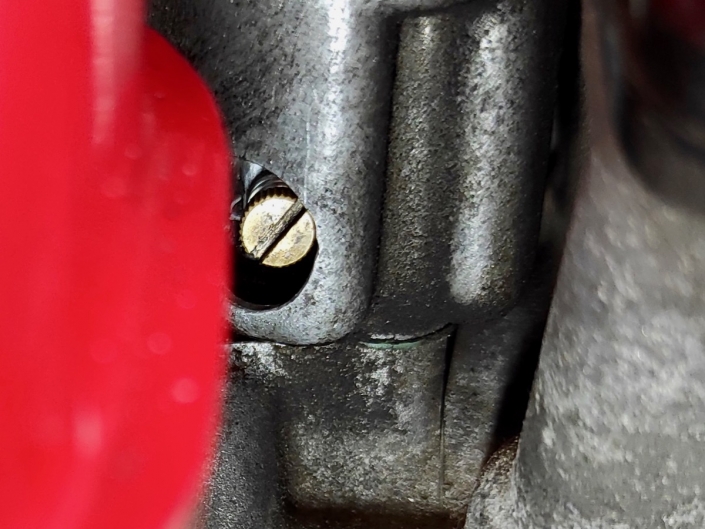 bgm PRO conversie luchtmengsel stelschroef
Nu zou je het idee kunnen krijgen en gewoon de oude korte luchtmengsel schroef in de negen carb schroeven. Helaas werkt dit niet, omdat de schroefdraad van de nieuwe Lusso carburateurs anders is. Probeer het niet te forceren, de andere schroefdraadsteek zal de fijne schroefdraad in de nieuwe carburator vernielen en tuning onmogelijk maken. Remedy is onze conversieschroef: Met onze korte mengselregelschroef voor sleufschroevendraaiers kunt u het probleem goedkoop, gemakkelijk en snel oplossen.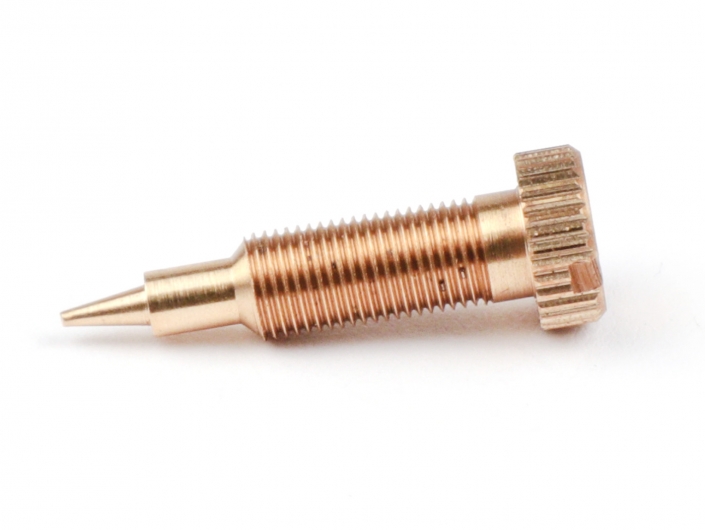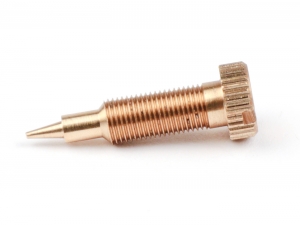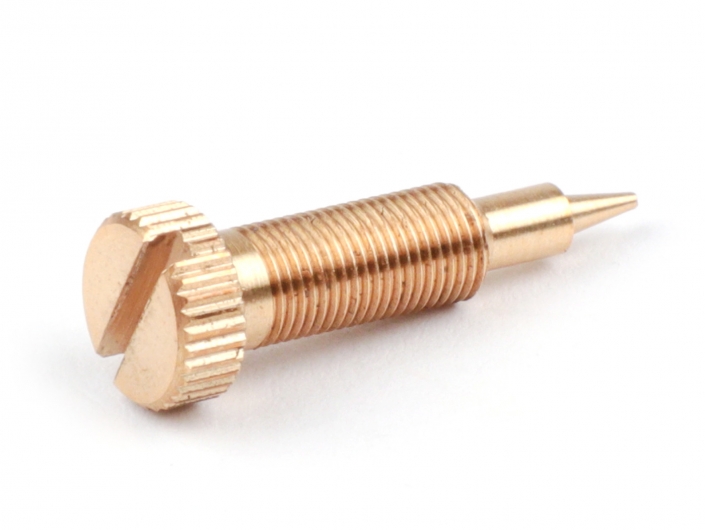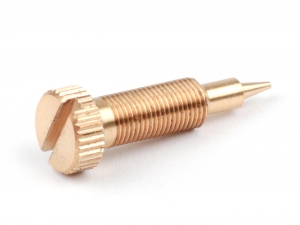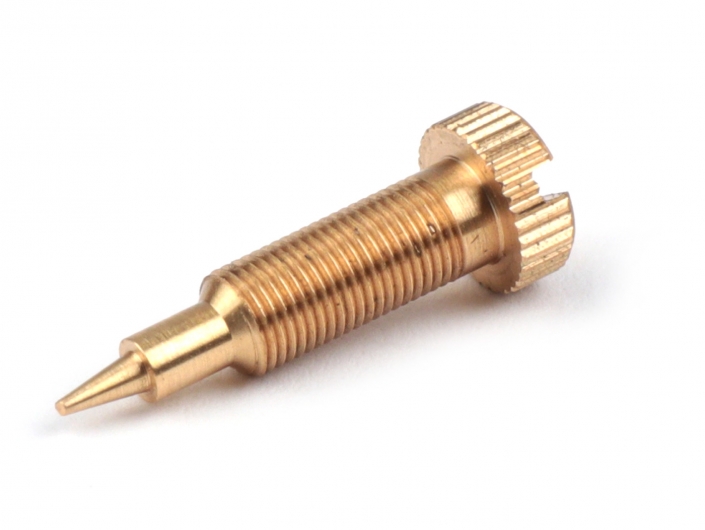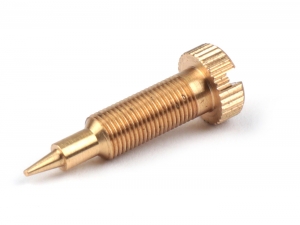 bgm Snellere Stroom Carburateur
Als alternatief kunt u direct een bgm Faster Flow carburateur gebruiken als u toch al een nieuwe bestelt, hier hebben we de update nu al voorzien. De bgm carburateurs worden, voor de modellen zonder aparte smering, direct met de korte ombouwschroef geleverd.
Tutorial carburateur installatie
Vespa PX Tutorial SI Vergaser bgm Montage Scooter Center
https://blog.scooter-center.com/wp-content/uploads/2021/05/vespa-si-vergaser-gemisch-einstellschraube.jpg
1080
1920
Heiko Lepke
https://blog.scooter-center.com/wp-content/uploads/2016/04/Scooter-Cejnter-SC-Logo-2016.png
Heiko Lepke
2021-07-13 14:10:01
2021-07-13 14:10:01
Vespa carburateur SI korte luchtmengsel stelschroef SI carburateur Dell'Orto & Spaco