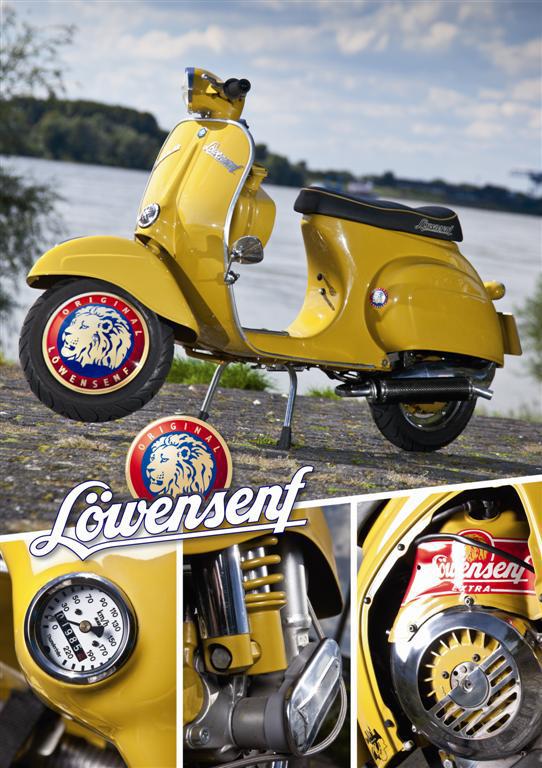 Vespa Falc Racing Loewensenf
Currently, there is the Classic Scooter Custom Show Facebook on our Facebook page.
During the custom show we want you to show here some of the classic Vespa and Lambretta scooter participating the Scooter Center Facewbook custom show:
Today: Falc Vespa Racing Loewensenf
The information of the owner is short, but meaningful:
Falc- egnine with 40,7 hp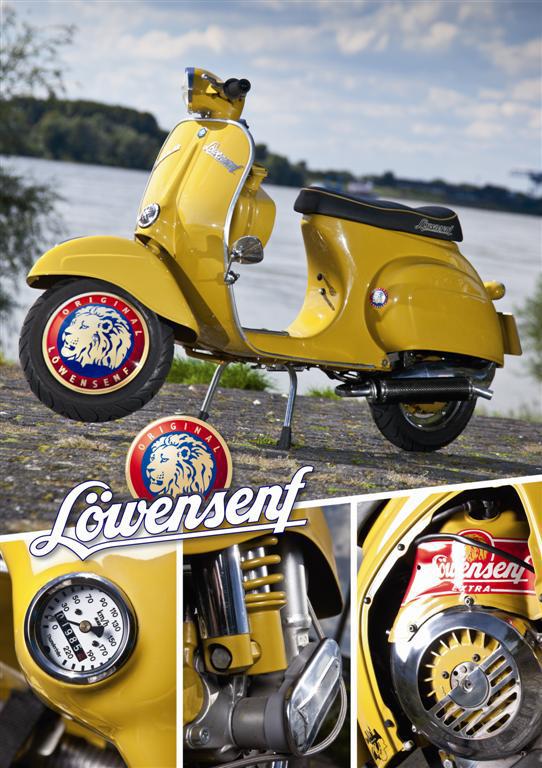 Buy Falc Vespa Racing at Scooter Center Vespa Shop: Falc Racing
[youtube]J0VlXg2b6ew[/youtube]
Cylinder -FALC RACING 153 cc (54)- Vespa V50, PV125, ET3, PK50, PK80, PK125
153 cc Nicasil lined alloy racing cylinder kit with 60 mm bore and for 54 mm stroke. Direct reed valve inlet, 5 transfer ports, bridged exhaus port are the main technical features of this awesome kit.
The huge reed valve intake is equipped with additional Boysen Ports and a massive 6 petal reed cage.The inlet manifold that is included to the kit is equipped with a gas flow optimizing stuffer. Regardless to which Smallframe scooter the FALC Racing cylinder kit is fitted, the frame has to be altered for the large inlet manifold.
The transfer timing and area is well suited and gives tremendous torque over the complete rev range. It is not necessary, but advisable, to weld the casings for a perfect match of the transfer port.
So is the exhaust port area and timing. The stud holes for the exhaust were enlarged to get a maximum width of the exhaust port. To support the rings there is a bridge in the exhaust port.
The cylinder head was optimized for a better cooling air flow and is centralized to the barrel by a step.
Brilliant RACING cylinder that produces up to 30 hp and more.
High End Tuning mit dem Leistungen von 30 PS und mehr machbar sind!
This post is also available in: Deutsch
https://blog.scooter-center.com/wp-content/uploads/vespa-loewensenf.jpg
768
542
Heiko Lepke
https://blog.scooter-center.com/wp-content/uploads/2016/04/Scooter-Cejnter-SC-Logo-2016.png
Heiko Lepke
2013-07-29 16:53:26
2013-07-29 16:53:26
Vespa Falc Racing Loewensenf