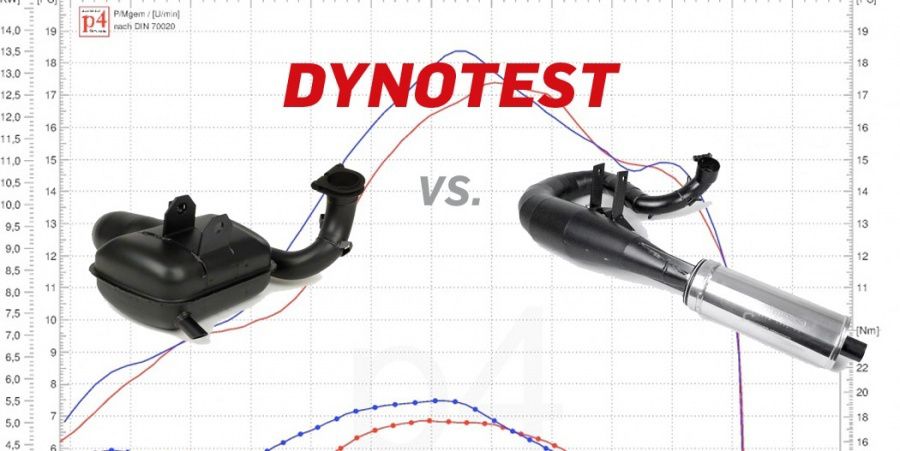 Vespa exhaust BGM BigBox Sport on dynamometer
Michael Holden from England is a loyal customer of Scooter Center. On his way to his run "holidays in Sauerland" he paid us a short visit and leapt the chance to test the Vespa exhaust BigBox Sport on the dynamometer.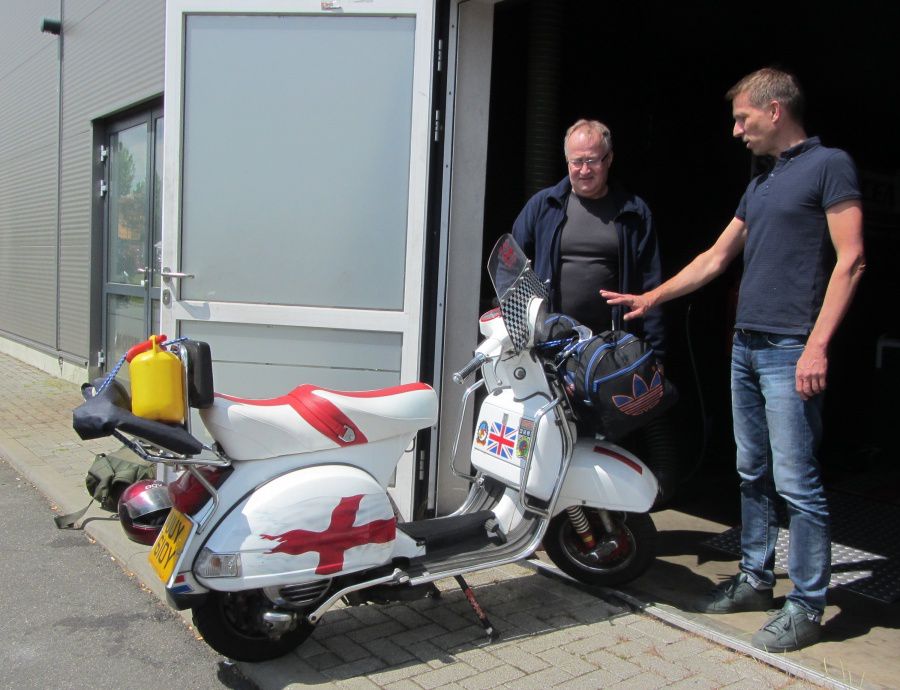 Vespa PX 200 with Malossi 210 and PHBH30 carburetor
His Vespa is a German Vespa PX200, which he bought when he was deployed in Germany with the British Forces.
The engine is a simple one and is made up of an "old" Malossi 210 cylinder, DellOrto carburetor PHBH 30, Mazzucchelli racing shaft with 57mm stroke and a Taffspeed MK4.
Michael tells us, that the engine was tested with the same parts in England on a Dynojet before he left. The result was 17.88BHP (Brake Horse Power). Giving us a value to compare with, when measuring and to assess whether the engine's performance went down. The old 210 with the MK4 demonstrated the predicted performance. The difference in values from the Dynojet and from our dynamometer is only a few tenths. So you can see, the two results are comparable.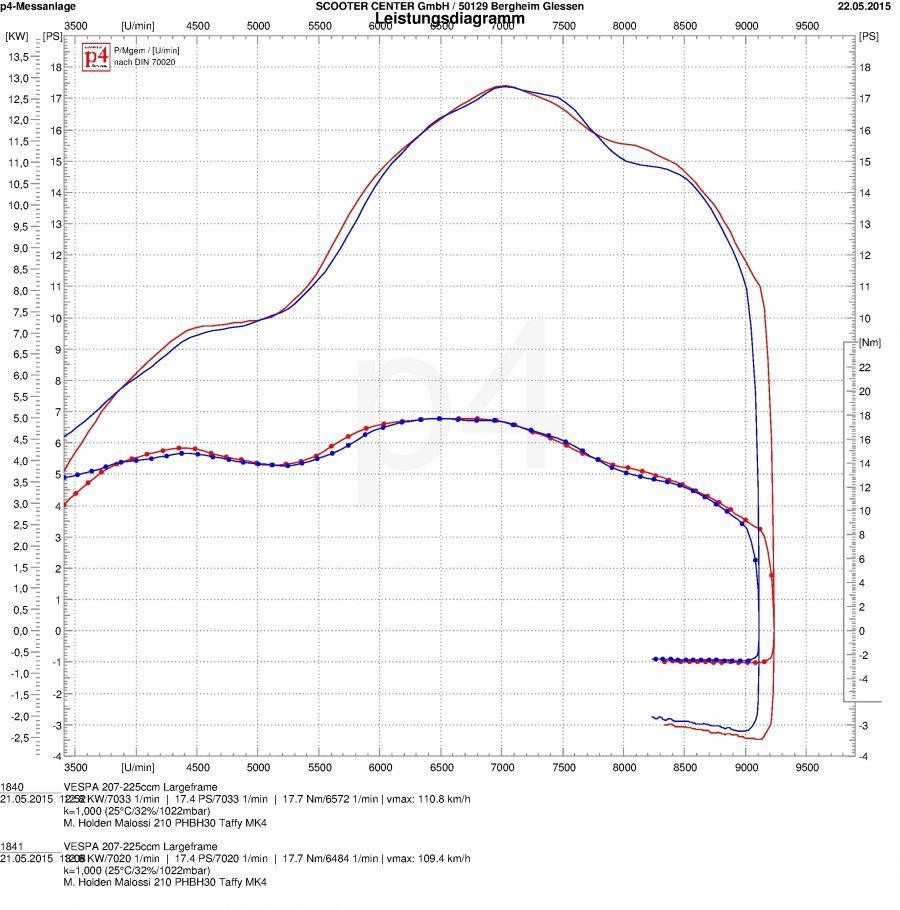 The 90s: Taffspeed MK4 Vespa exhaust
At the time (1996 the first systems with TÜV-certificate have been sold in Germany) the MK4 was a good all-rounder with positive performance. A positive performance was reached before having to respond. Overall you can say that an engine is regarded as one that "drives well" on the street, when it reaches at least 10HP from 5000 revs/min and when performance and torque increase with increasing revs. However, the MK4 is an exhaust with just below 18Nm at about 6000 revs/min and therefore forces the driver to change down to a lower gear when being in 4th gear below 90km/h and higher acceleration is demanded.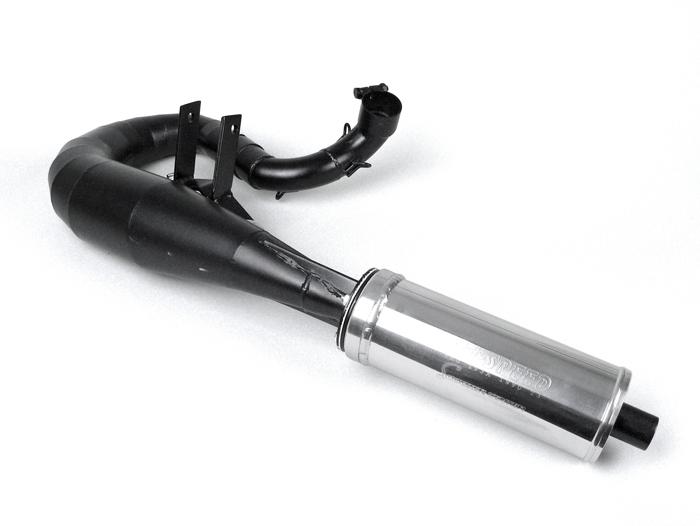 The modern racing exhaust: BGM PRO BigBox Sport
When the MK4 was modern, no-one would have thought, that exhausts, which look like lunchboxes, would ever reach such a performance.
For a while now, more powerful exhausts are being developed with looks that resemble the original.
Leading to the BigBox:
Combining the performance of an expansion exhaust chamber with the looks of an original exhaust.
BGM Tuning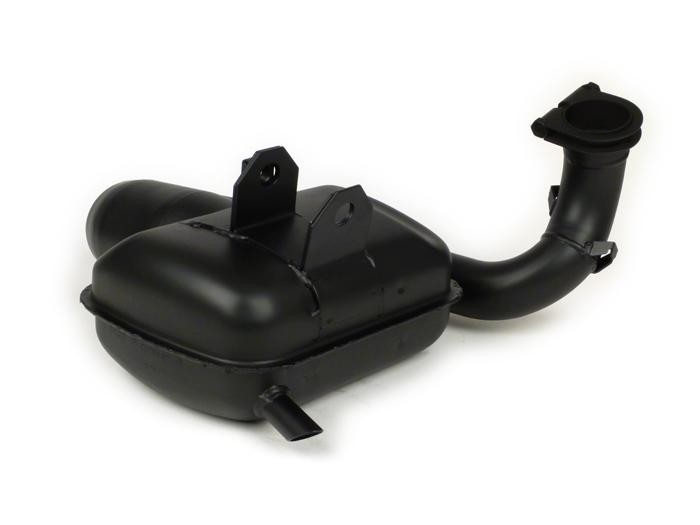 BigBox Sport vs. Taffspeed MK4
A comparison of BigBox Sport and Taffspeed MK4.
In contrast to the MK4, the BigBox Sport can add further torque and performance from 4500 revs/min. Comparing the engines on the street, let the scooter seem to drive more easily, because there is more torque for acceleration. The additional torque becomes crucial when the scooter is driven at at least 5500 revs/min on a motorway or highway.
Michael was convinced of the BigBox Sport. He wouldn't even let us detach the test-exhaust and continued his trip to the Sauerland with a fitted BigBox Sport.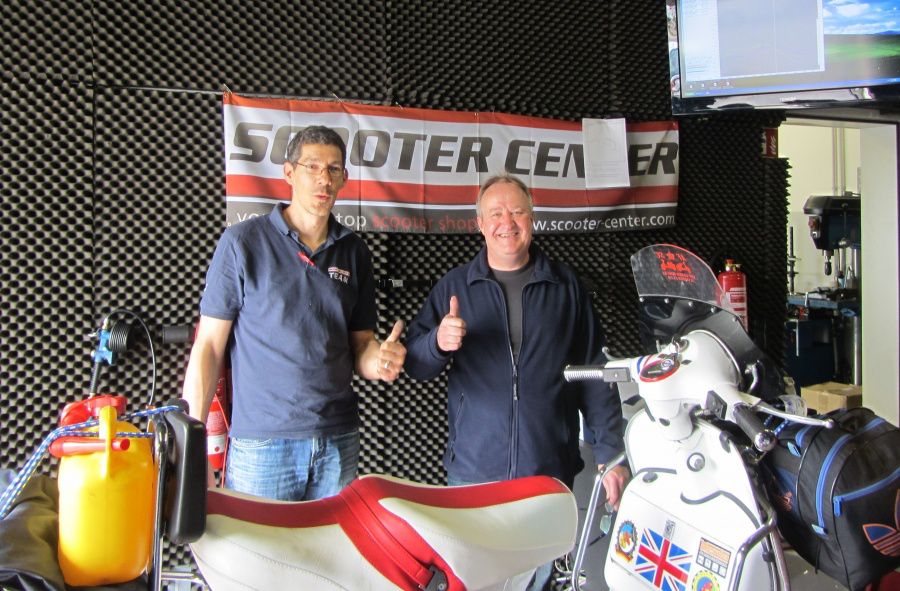 Test the new Vespa exhaust now:
Would you like to know, what happens if we fit the Bigbox Sport to your engine? Send us a date inquiry:
pruefstand@scooter-center.com
This post is also available in: Deutsch Italiano Français Español
https://blog.scooter-center.com/wp-content/uploads/2015/06/test-exhaust-vespa-dyno.jpg
451
900
Jenny Haas
https://blog.scooter-center.com/wp-content/uploads/2016/04/Scooter-Cejnter-SC-Logo-2016.png
Jenny Haas
2015-06-01 15:51:12
2015-06-05 06:34:43
Testing Vespa exhaust on dynamometer BMG PRO BigBox Sport Malossi