Convert your old Vespa PX with battery now easily
A modern electrical system without battery on your scooter does not destroy the appearance, it is an invisible and economical increase in safety and comfort, because
Without a battery, there is no need to purchase / replace and maintain the battery
Your electrical system and all consumers function independently of the battery's condition or charge level
You efficiently prevent corrosion damage to your Vespa PX caused by an overcooked battery/battery acid
Significantly more safety due to increased light output = increased visibility = better being seen & and better seeing
Conversion wiring harness for all Vespa PX models until 1982
This wiring harness is perfect to convert your Vespa PX, which has a battery ex Piaggio factory, to a modern and maintenance-free on-board electrical system without battery. For this purpose, we offer an inexpensive and practical set with all the necessary new switches and ignition lock(BGM6685KT). Wiring harness in set with switches
Additionally, for a replacement / restoration, this is the
PX wiring harness in the Italian version
for models without battery. On this model, the turn signals, the horn (so-called "snare") and all other consumers are supplied with power directly via the on-board AC system. The ignition base plate used on these vehicles has only 3 cables (contact ignition models) or 5 cables (vehicles with electronic ignition).
Wiring harness single without switch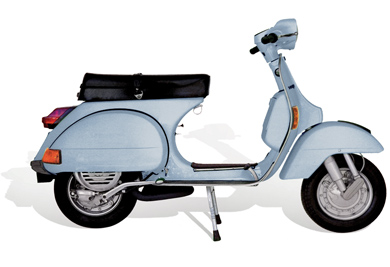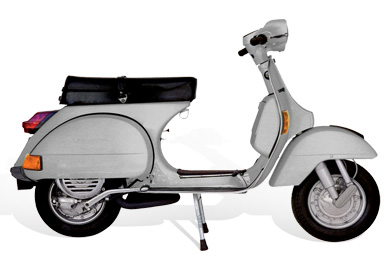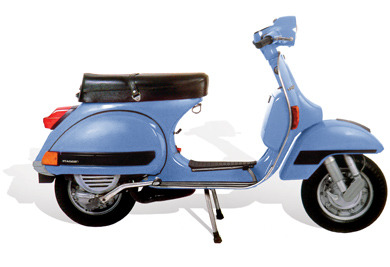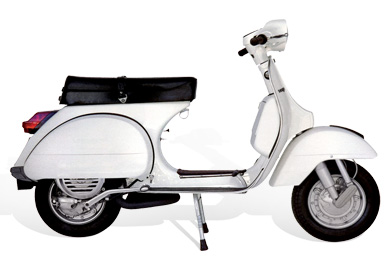 Vehicle models:
Vespa PX battery-free : Conversion without battery
For the conversion of your scooter to the modern electrical system, you need the following parts and save the battery, the wintering and the care/maintenance of the vehicle battery in the future
Checklist: Spare parts / parts that are connected to the wiring harness
To make sure everything works, you should go through this list and check if your old parts are still OK. If not, you can order them directly from our Vespa Shop via the link:
*9512115 ? 9520072 + 9520074 / **9512027 ? 7675200 + 7675201
CONCLUSION: Absolutely sensible conversion to modern, more powerful and maintenance-free electrics
Tutorial Installation Wiring Harness Video Instructions
This is a PX-Lusso wiring harness, it has different connections, so don't get confused. However, the basic principle of the wiring harness is the same and this video tutorial may help you to install and connect the wiring harness in the body of your Vespa.
Tutorial SC - Vespa PX Lusso Kabelbaum Anleitung Montage Einbau Vespa Kabelbaum
https://blog.scooter-center.com/wp-content/uploads/2021/05/vespa-px-kabelbaum-ohne-batterie-umruesten-conversion.jpg
647
600
Heiko Lepke
https://blog.scooter-center.com/wp-content/uploads/2016/04/Scooter-Cejnter-SC-Logo-2016.png
Heiko Lepke
2021-05-20 08:55:54
2021-05-20 08:55:54
Convert Vespa PX battery to electrics without battery – Conversion wiring harness bgm Vespa PX