Excitement is unstoppable when the final result is just small step away. Especially, if it is a bureaucratic step… Even I have a Colombian driver's license for more than 10 years; Germany requires a theoretical and practical test. So as soon we started the project, I began to study all the 800 questions for the theoretical test. After I mastered that, it was about time for the practical test. This happened at the same time, when Platónika was ready for the TÜV (German type approval) to sort out the paperwork. Both (she and I) are very happy with the paperwork.
On her side, she registered the replacement of her old, rusty PX frame (pictures) along with her performance upgrades, but the license plate was still missing and one day before my test, she looked like this: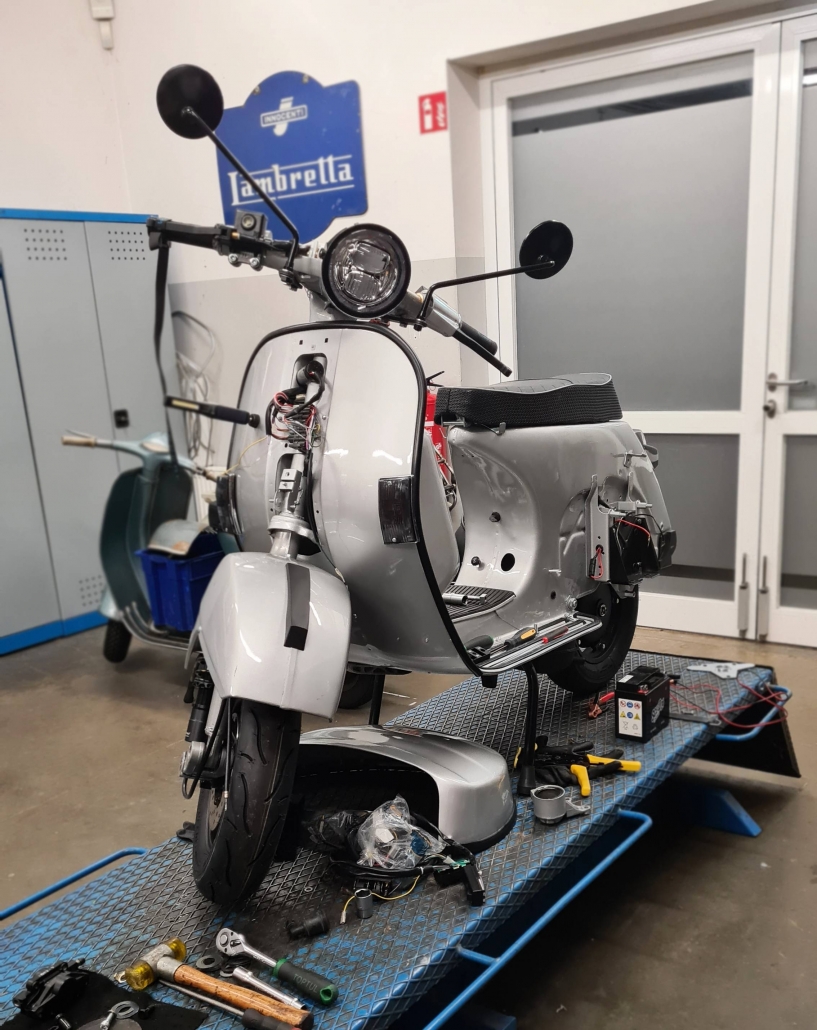 So my hopes of driving her right away were gone.
However, Alex and the work team surprise me, fixing the last details and doing the paperwork on their own, picking me up once I passed the test.
Building Platónika took almost a year, record every single step, the pandemic, among others, delayed the project, but the long-awaited day arrived.
6 Ready to roll Vespa bgm Platónika project by Scooter Center
The truth is that this story does not end here the next thing will be to know the European scene in her company, testing all the top components that she got. All kind of tests and adventures will be recorded and told.
Let us hope that these strange times of social distancing will end soon and we regain lost hugs, the shared routes and the contact with the asphalt, which is what fuels this passion.
See you on the Road!
Maryzabel & Platónika
https://blog.scooter-center.com/wp-content/uploads/2021/03/6-Kapitel.jpg
932
1440
Maryzabel Cardenas Ávila
https://blog.scooter-center.com/wp-content/uploads/2016/04/Scooter-Cejnter-SC-Logo-2016.png
Maryzabel Cardenas Ávila
2021-03-17 16:53:43
2021-03-17 16:57:47
CHAPTER 6 Project Platónika – Ready to Roll