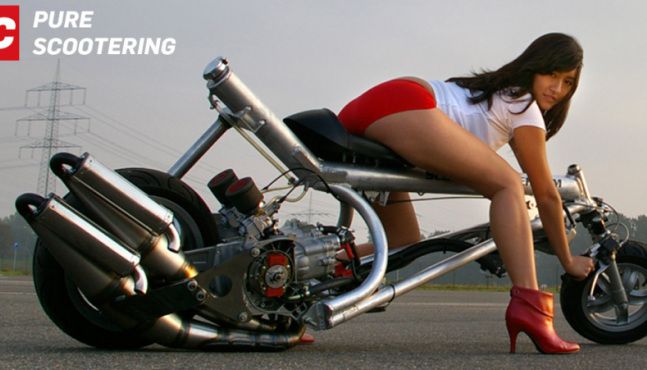 Swing arm Piaggio Maxi Engine Gilera Runner and Co.
Good news for performance fetishists and lovers of Piaggio automatik two-stroke-engines.
For you, we further developed our BGM PRO swing arm to reinforce the engine case, optimized it and have it produced in a new design:
Swing arm BGM PRO Superstrong Piaggio 125-180 cc 2-stroke BGM7900N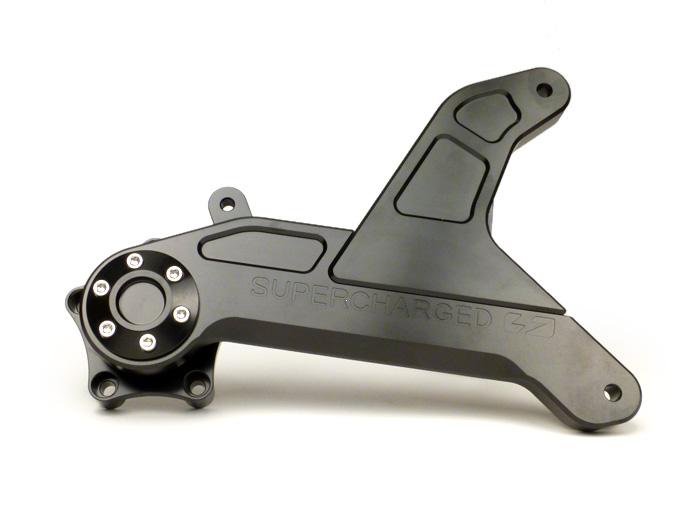 The legendary BGM PRO swing arm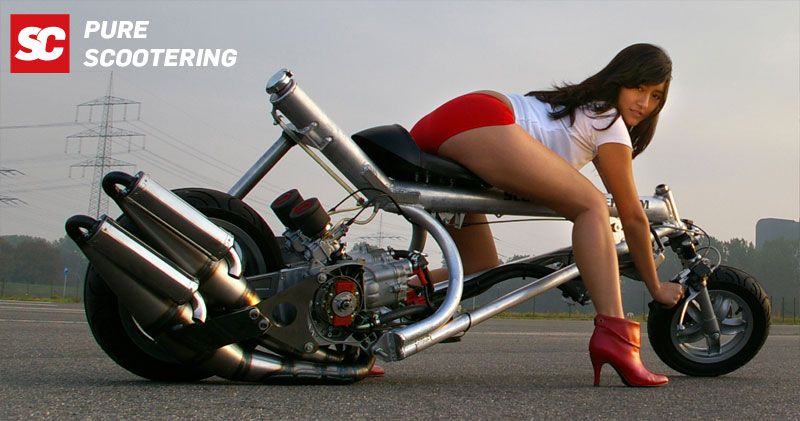 This idea originated during the construction phase of our shop demonstrator. A reasonable reinforcement of the engine case was particularly needed for the 50 hp strong twin.
Usage notes
As for the previous version, some things have to be considered in order to link the swing arm to your engine whilst protecting the large, and now rare, Piaggo two-stroke engines:
fits Piaggio 125 -180 engines with disc brake
exhaust support at engine case needs to be adapted
exhaust systems need to be adapted for assembly
Order your swing arm here
Easy assembly
First, the engine case has to be adapted. The easiest way is to "adjust" the screw, which is screwed through the support from behind, with a gap of 5mm.
For security reasons you should, as a trial, assemble and check, if it runs parallel to the surface at the Vario cover. Shortening by at least 5 mm is usually always necessary. Depending on the combination of assembly parts, the gap can vary and be up to 10 mm wide.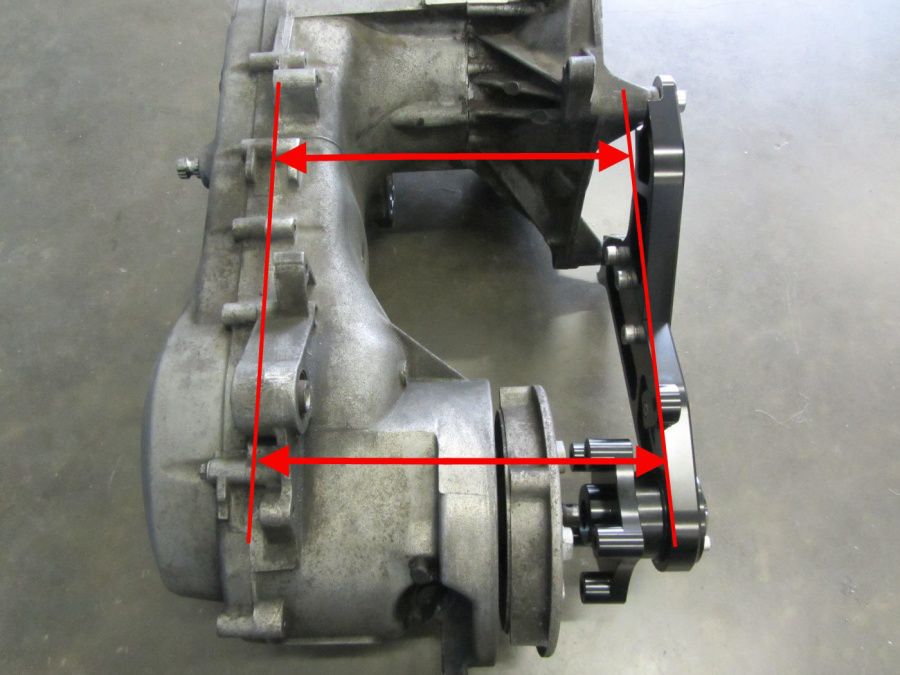 Fastening the rear wheel
The two-rowed self-aligning ball bearing can be fitted at a maximum angle of 5°. The swing arm comes with longer screws to fit the rear wheel. The screws should be fitted with liquid screw locking.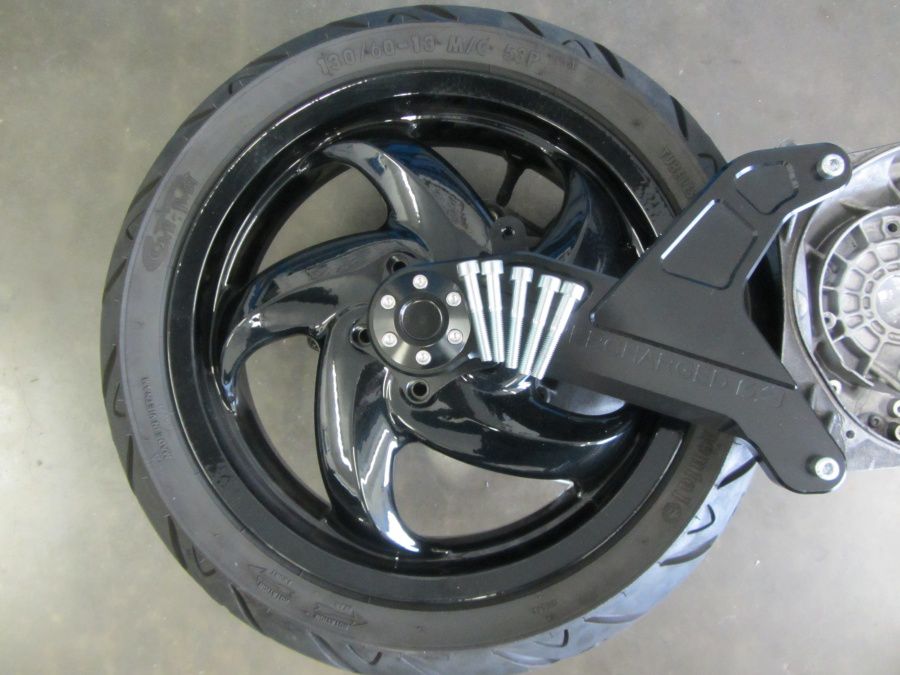 Security advice
The swing arm was produced for race use only.
There are many variations of hubs, rims and engine cases on the market.
Therefore we advise you to thoroughly check if the parts fit before the assembly and finally to very thoroughly assemble the parts.
This post is also available in: Deutsch Italiano Français Español
https://blog.scooter-center.com/wp-content/uploads/2015/03/swing-arm-piaggio-maxi-gilera-runner.jpg
370
647
Jenny Haas
https://blog.scooter-center.com/wp-content/uploads/2016/04/Scooter-Cejnter-SC-Logo-2016.png
Jenny Haas
2015-03-25 08:37:28
2015-03-30 13:22:53
Swing arm BGM PRO Superstrong Piaggio Maxi 2-stroke