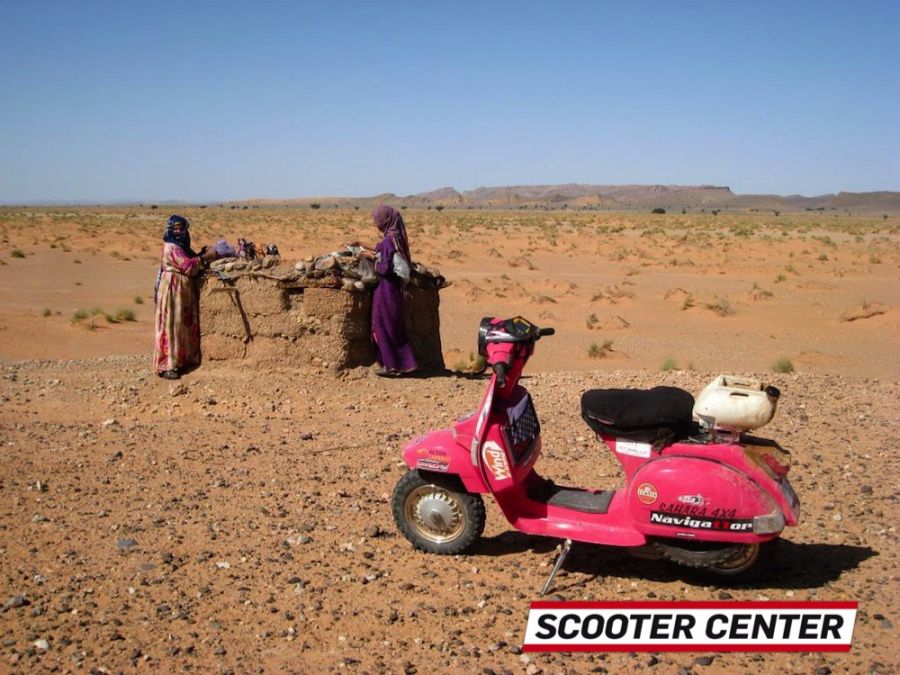 Vespa Raid Maroc 2014 : la course de Vespa la plus difficile au monde !
La troisième édition du Vespa Raid Maroc a eu lieu cette année. Une course de six jours dans les montagnes et à travers le désert mais toujours sur des pistes sinueuses, en slalomant entre des rochers gros comme des ballons de football et autres obstacles semblables.
Les pilotes doivent présenter une forme physique irréprochable, atteindre une bonne vitesse moyenne mais c'est avant tout la navigation qui fait la différence car il faut réussir à passer tous les points de contrôle pour obtenir le nombre total de points.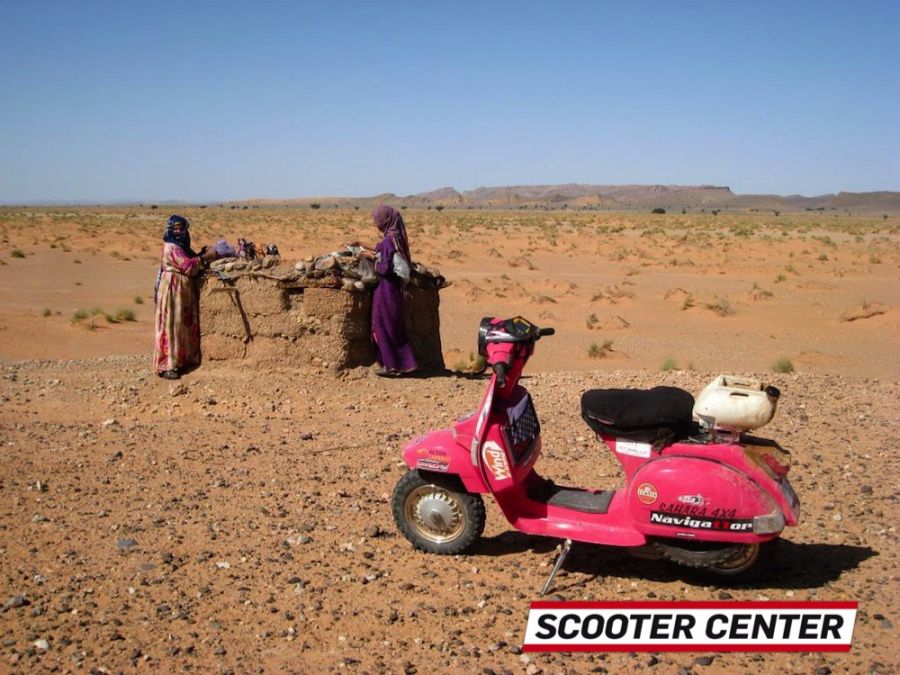 Sticky à travers le désert sur des jantes indestructibles bgm PRO en acier inoxydable
Si la rivalité existe bien entre les équipes, elles sont aussi empreintes d'une atmosphère de fair-play et d'une grande solidarité. Les véritables ennemis à combattre sont les adversités de la nature et pas les autres pilotes.
Ferran, un des organisateurs, a mis à la disposition de Sticky une Vespa PX rose afin qu'il puisse étendre son large portfolio de circuits de course. La Vespa PX est adaptée à ce type de course et a fait ses preuves au cours de trois saisons de courses dans le désert. Notamment, en 2011, lors de la Panafrica qui est la source d'inspiration des organisateurs du rallye marocain.
I used the BGM rim on the front wheel for 5 days and on the rear for the last two days, Initially I worried that the rear tyre might spin on the smooth rim and rip the valve out when running at low pressures, but it never did. On day 6 I rode to the checkpoint with a deflating front tyre on a BGM rim, but despite hitting some big rocks the rim was still fine when I changed the tube. The lip on the outer edge of the rim is much thicker and stronger than standard. Changing tyres and tubes with these stainless split rims is a lot easier than with loose paint and rusty steel or with tubeless wheels. If the BGM rims prove reliable in the long term then you'd expect every tyre change to be this easy. »
Sticky
Malgré des problèmes de santé (qui pourraient avoir eu raison de sa passion ardente), il atteint jusqu'à 200 km par jour sur la Vespa.
Les amortisseurs, jantes et pneus ainsi que le carter du moteur risquaient justement d'être endommagés à tout moment ou même entièrement dégradés. Vous aurez le plaisir de constater sur cette image, qu'une jante noire d'origine ne résiste pas à cette épreuve :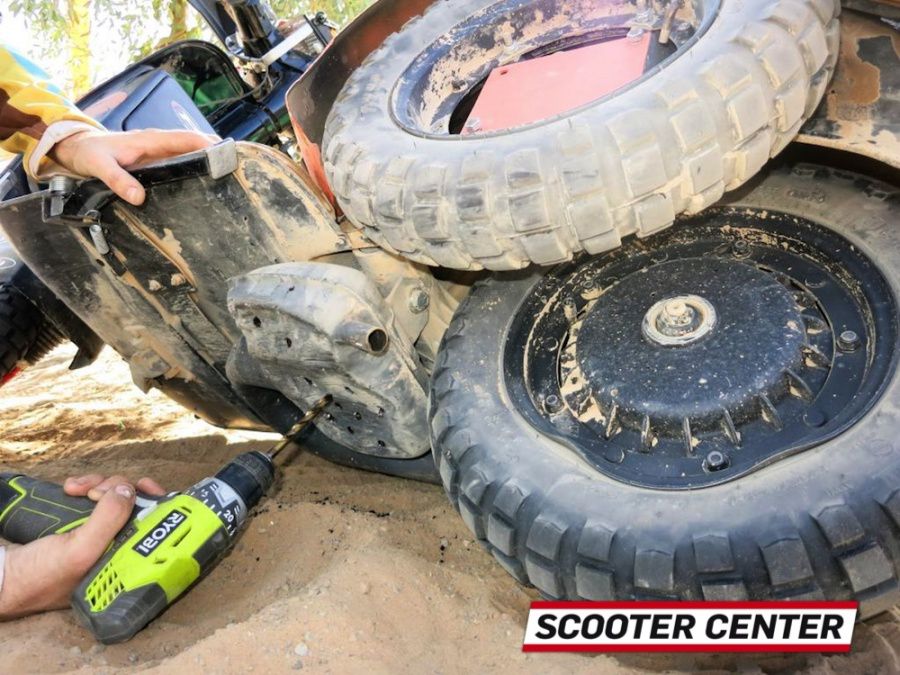 Le jour 5, alors que tout est prêt, Sticky a une crevaison et la fixation de son système de navigation se casse, sur terrain mixte. La fixation de son système de navigation est remplacée par un ruban adhésif gaffer et la jante Piaggio Vespa d'origine est remplacée par la jante bgm PRO en acier inoxydable. La bonne décision ! Elle est stable. Mais ce n'est pas tout, la nouvelle jante bgm PRO est aussi esthétique. Qui a besoin de plus de jantes chromées ?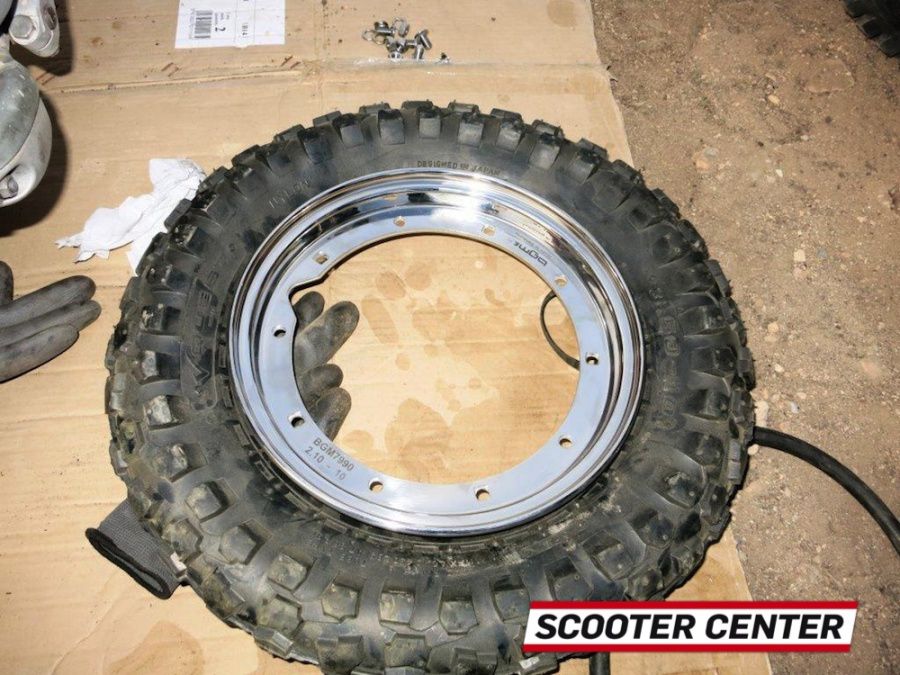 Contrairement aux jantes standard complètement déformées et ondulées, nos jantes bgm en acier inoxydable sont comme neuves et sans bosses à la fin de la course !
ACHETER DES JANTES ICI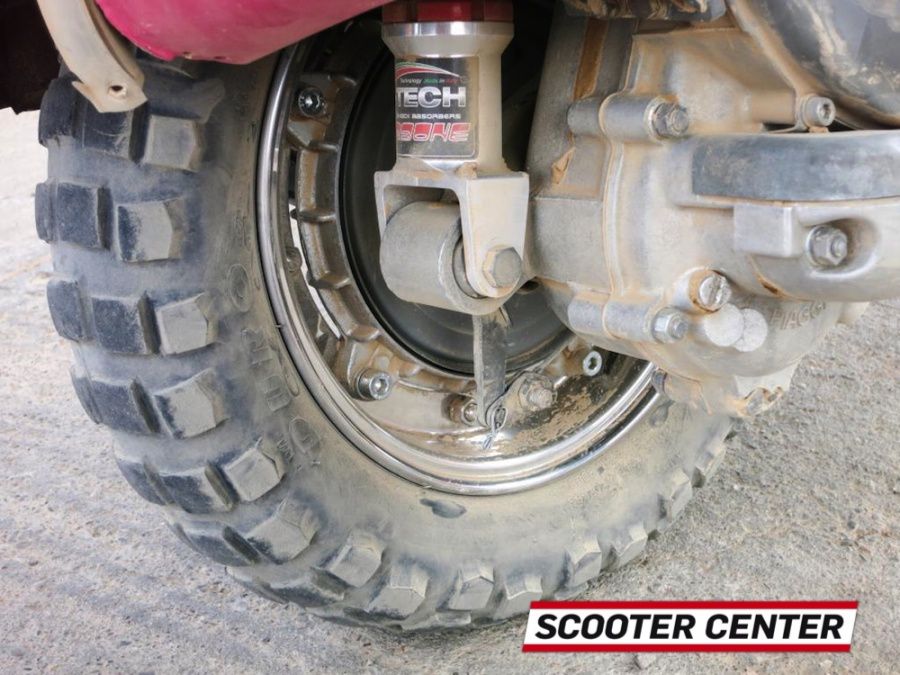 Acheter des pneus Vespa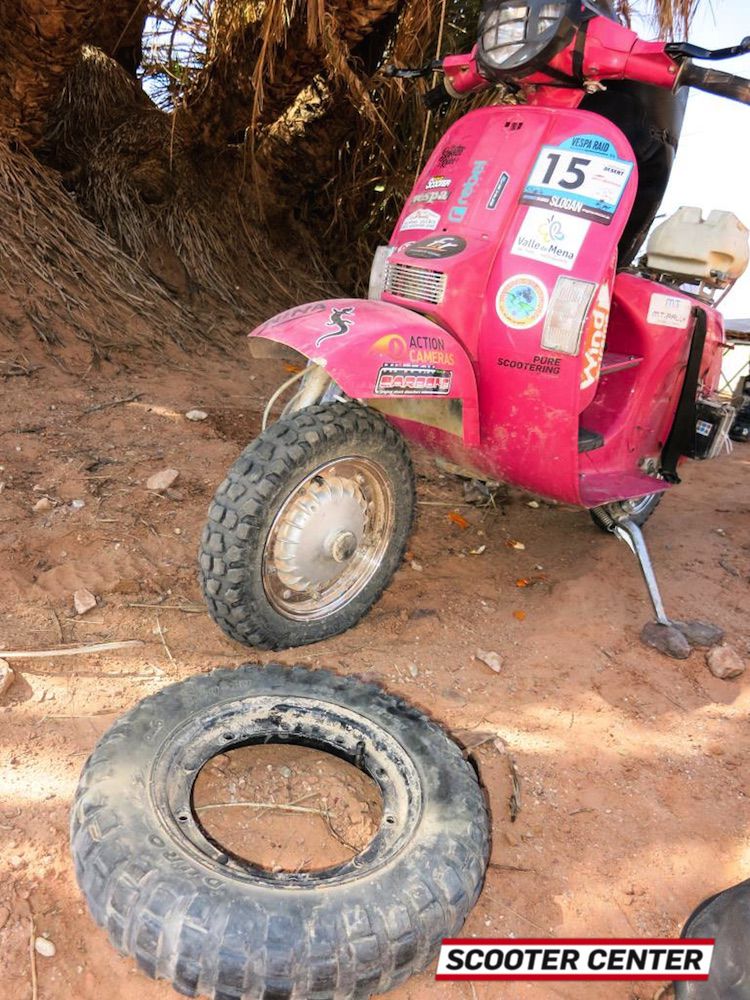 Sticky
D'autres aventures de Sticky sont disponibles ici
This post is also available in: Deutsch English Italiano Español
https://blog.scooter-center.com/wp-content/uploads/2014/11/Vespa-Felge-0397.jpg
675
900
Heiko Lepke
https://blog.scooter-center.com/wp-content/uploads/2016/04/Scooter-Cejnter-SC-Logo-2016.png
Heiko Lepke
2014-11-26 16:42:10
2014-11-28 13:32:26
À travers le désert avec les jantes bgm PRO en acier inoxydable