Ondersteuning / Verzending / Online Shop geopend – Shop geopend met nieuwe openingstijden
Update:
30.09.2020
Click & Collect en nieuwe winkelopeningstijden winkelopeningstijden, vanaf 1.10.2020
Maandag-vrijdag 13:00-18:00 uur
Zaterdag: GESLOTEN
Nu kunt u comfortabel bestellen in de online shop met Click & Collect en de kant-en-klare verpakte goederen flexibel MO-FR van 8:00 – 18:00 uur in het magazijn afhalen:
24.04.2020
Helaas zijn er beperkingen vanwege het beperkte verkeer van goederen en personen. Hier vindt u een dagelijks bijgewerkte lijst met voorwaarden die kunnen veranderen. (U vindt de volledige lijst aan het einde van de lijst).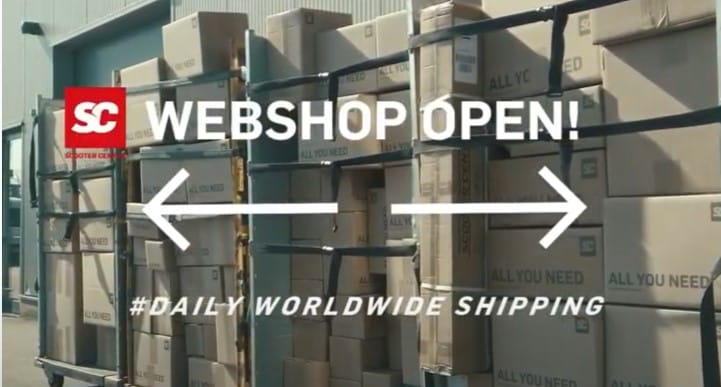 16.04.2020
We mogen onze winkel vanaf maandag, 20.04.2020 weer openen, daar zijn we erg blij mee! Uiteraard hebben we de nodige voorzorgsmaatregelen genomen op het gebied van hygiëne en afstand om onze medewerkers en klanten te beschermen.
Nieuw zijn de openingstijden van de winkel, die geldig zijn vanaf maandag 20.04.2020:
Maandag-vrijdag 13:00-18:00
Zaterdag: 10:00-14:00
10.04.2020
Gisteren hebben we de camera's in het magazijn gecontroleerd… Ondanks Corona was alles normaal en zoals gebruikelijk in het Scooter Center magazijn :-)
Boredom in Corona times at the Scooter Center warehouse
07.04.2020
Weer een drukke week begon hier in het Scooter Center. Nog steeds met coronabevoorrading, kleinere teams en in tweeploegendienst. Shift 1 is klaar voor vandaag en de pakketten zijn klaar om opgehaald te worden door DHL, DPD en UPS.
Scooter Center Worldwide shipping
03.04.2020
Godzijdank is het vandaag vrijdag! Ploeg 1 is klaar, ploeg 2 staat op het punt te arriveren. Ondertussen werkt de baas in stijl aan uw bestellingen.
Scooter Center Picking your orders
02.04.2020
Weer een zonnige dag vol werk in het Scooter Center. We houden afstand! Het nieuw geïntroduceerde tweeploegensysteem reduceert de contacten nog verder. Dit geldt ook voor de werkkamers van het thuiskantoor.
Scooter Center Corona Update - keep the distance :-)
23.03.2020
Wij danken vooral de mensen die de toeleveringsketen draaiende houden! Om de bezorgers van DHL, DPD en UPS niet onnodig aan risico's bloot te stellen, concentreren we ons uitsluitend op betaling & levering zonder contant geld en zien we momenteel af van rembourszendingen. Kies een contactloze betaalmethode zoals creditcard, Paypal en vooruitbetaling!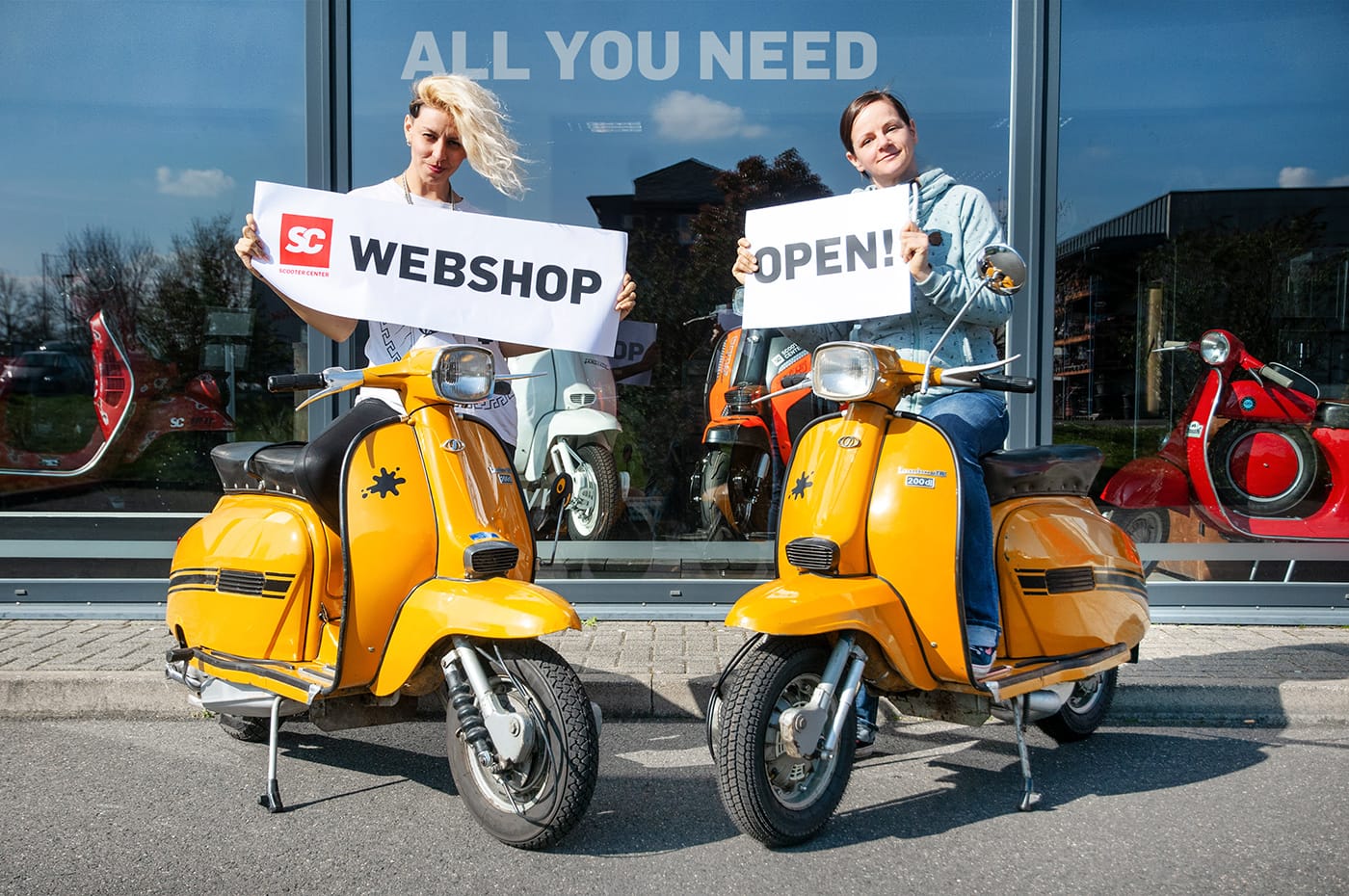 Corona zet momenteel veel zaken op zijn kop en voor het eerst sinds 1992 moet het Scooter Center de winkel sluiten – waarschijnlijk op 19 april 2020. Dit is niet alleen een bevel van de overheid, maar we zijn ervan overtuigd dat dit de beste bescherming is voor klanten en medewerkers. ULDATE: De winkel is weer open vanaf 20 april
Maar we laten je niet alleen. We ondersteunen je graag per telefoon en e-mail. Bekijk onze blog en onze tutorials op het Scooter Center YouTube kanaal. De Scooter Center online shop is 24/7 beschikbaar.
Het magazijn is vol en we doen ons best om uw bestelling nog dezelfde dag te verzenden. DHL, DPD en UPS halen dagelijks alle zendingen op en leveren deze betrouwbaar af over de hele wereld. Profiteer van onze portvrije levering in Duitsland vanaf 99 Euro, in heel Europa vanaf 149 Euro.
Tot ziens en blijf gezond!
Uw Scooter Center Team
This post is also available in: Deutsch English Italiano Français Español
https://blog.scooter-center.com/wp-content/uploads/2020/04/neue-oeffnungszeiten.jpg
606
1393
Heiko Lepke
https://blog.scooter-center.com/wp-content/uploads/2016/04/Scooter-Cejnter-SC-Logo-2016.png
Heiko Lepke
2020-03-18 17:27:27
2020-10-06 14:22:29
Corona Update