With the new bgm PRO Cosa clutch for the PX engines, clutch problems with original Piaggio and replica parts now belong to the past.
Without adjusting the clutch cover too much the reinforced basket fits into your engine.
New wave design, 10 springs and a clutch basket made of nitride steel are the ingredients for a reliable clutch.
In order to immediately be able to influence changes and quality of the components, the bgm clutch components are manufactured in Germany.
The delivery of the complete clutch includes a new woodruff key, a suitable clutch nut and an O-ring for the clutch cover.
As of now we can offer you ready for installation, functional and reliable clutches with 20,21, 22 and 23 teeth.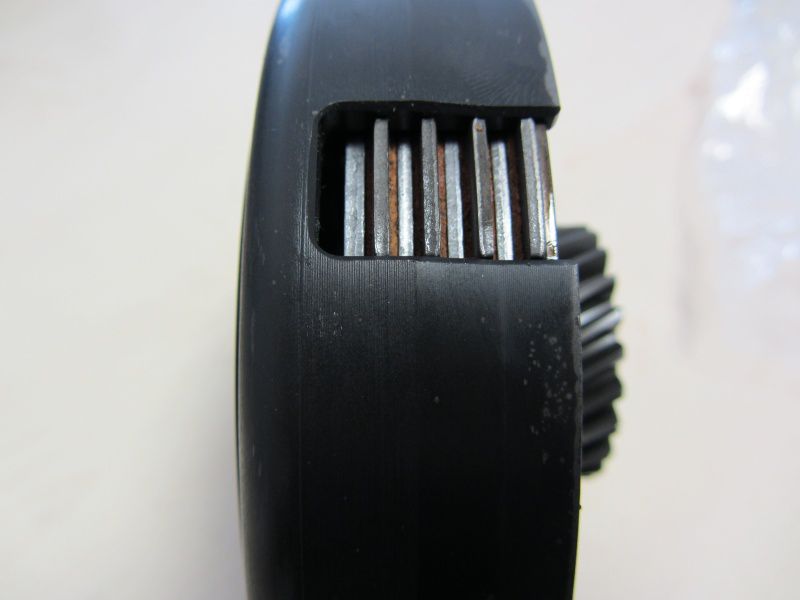 Although, as you can see in the picture above, the basket is increased considerably but the clutch cover only has to be modified slightly. In the picture below marked in red.
Whether or how much of the casting nose has to be removed, depends on the manufacturing tolerances of Piaggio. The overall stability is maintained and the clutch cover does not need not have a wall thickness of less than 1 mm.
With the small PX enginen casings of the PX80 and early PX125 / 150 models, as usual the little casting nose has to be removed for the conversion to the bigger clutches.
The BGM PRO clutch is fitted with 10 reinforced springs, and therefore covers a power range for engines with 20PS + / 22Nm+.
By the corrugated version of the hub the power is safely transfered to the clutch basket.
Therefore the hub of our bgm clutch is always made in accordance with the present bushings and pressed in order to ensure a permanent durable seat.
Of course you can also assemble your own bgm clutch according to your needs.
We offer you a wide selection of DRT and standard sprockets, and springs and base pairings.
This post is also available in: Deutsch
https://blog.scooter-center.com/wp-content/uploads/BGM80961.jpg
526
700
alex
https://blog.scooter-center.com/wp-content/uploads/2016/04/Scooter-Cejnter-SC-Logo-2016.png
alex
2012-08-22 15:46:25
2014-09-23 08:17:17
bgm Pro clutch for Vespa PX