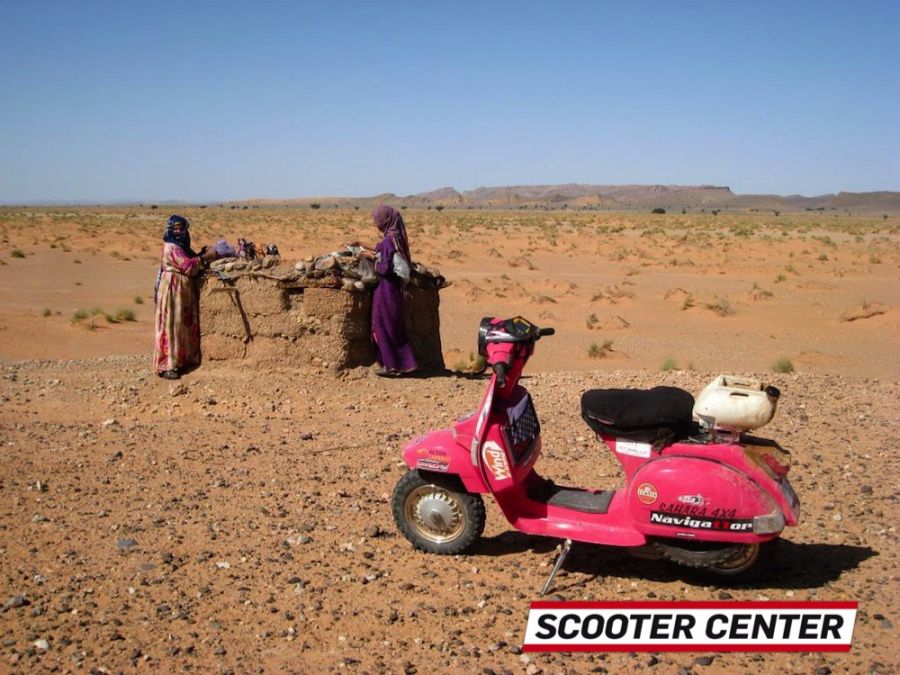 Vespa Raid Maroc 2014: The hardest Vespa race in the world!
This year was the third time for the Vespa Raid in Morocco. A six-day race over mountains and across the desert. But always winding pistes and slalom through football sized boulders and other obstacles.
In addition to the absolute physical fitness, that the driver must have, the achieved average speed counts less than the navigation skills. Because only with the successful drive through all the check points you will get the highest score.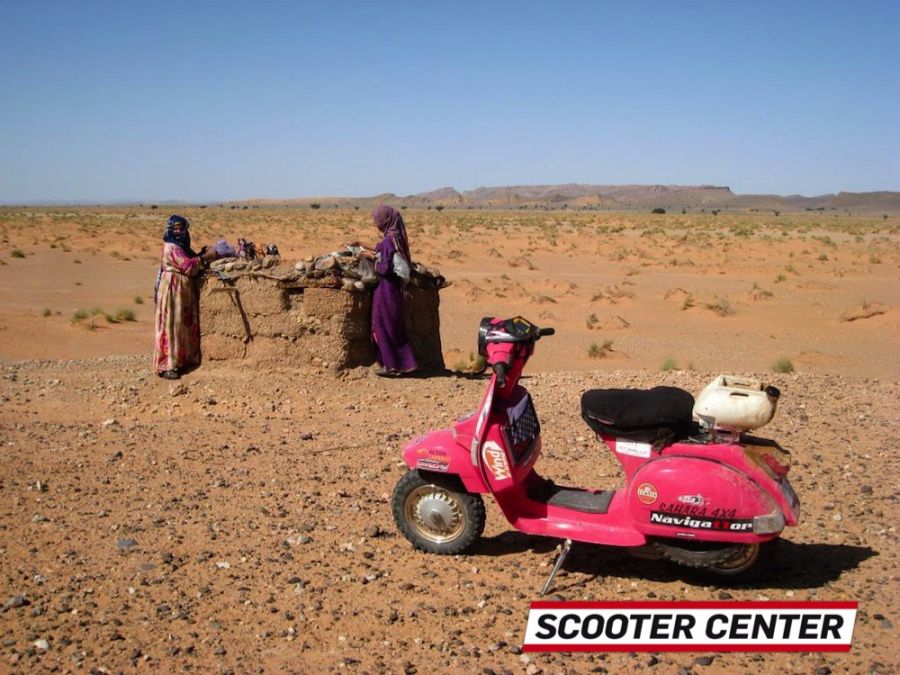 Sticky on bgm PRO indestructible stainless steel rims through the desert
For all the rivalry between the teams, the atmosphere of fair play and great helpfulness to each other is practiced. The biggest battle is against the adversities of the nature and not against the fellow racers.
Ferran, one of the organizers, made available for Sticky a pink Vespa PX on the road to enable him to expand his broad portfolio of racetracks. The Vespa PX is well prepared for this type of race and has proven itself in three desert racing seasons. Including the 2011 Pan-Africa Rally, which is the inspiration for the Morocco Rally organizer.
I used the BGM rim on the front wheel for 5 days and on the rear for the last two days, Initially I worried that the rear tyre might spin on the smooth rim and rip the valve out when running at low pressures, but it never did. On day 6 I rode to the checkpoint with a deflating front tyre on a BGM rim, but despite hitting some big rocks the rim was still fine when I changed the tube. The lip on the outer edge of the rim is much thicker and stronger than standard. Changing tyres and tubes with these stainless split rims is a lot easier than with loose paint and rusty steel or with tubeless wheels. If the BGM rims prove reliable in the long term then you'd expect every tyre change to be this easy."
Sticky
Despite of health problems (which may have had an impact on his top decking passion), he pulls up to 200 km per day on the Vespa.
Especially shock absorbers, rims and tires and the fragile engine housing are in danger to get permanently damaged or completely destroyed. In this picture the nice looking original black standard rim did not stand the stress: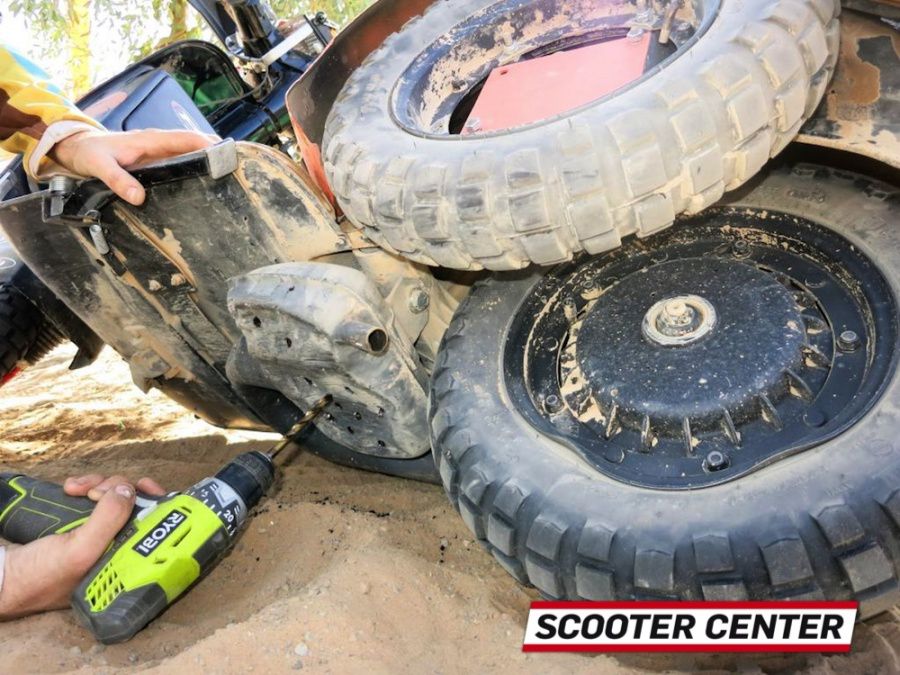 On day 5 it is so far and Sticky get a puncture and broken navigator holder on mixed terrain. The navigator holder is replaced by gaffer tape and the original Piaggio Vespa rims are replaced by the bgm PRO stainless steel rims. The right decision! Not only stable, but also beautiful, the new bgm PRO stainless steel rims – who still needs chrome rims?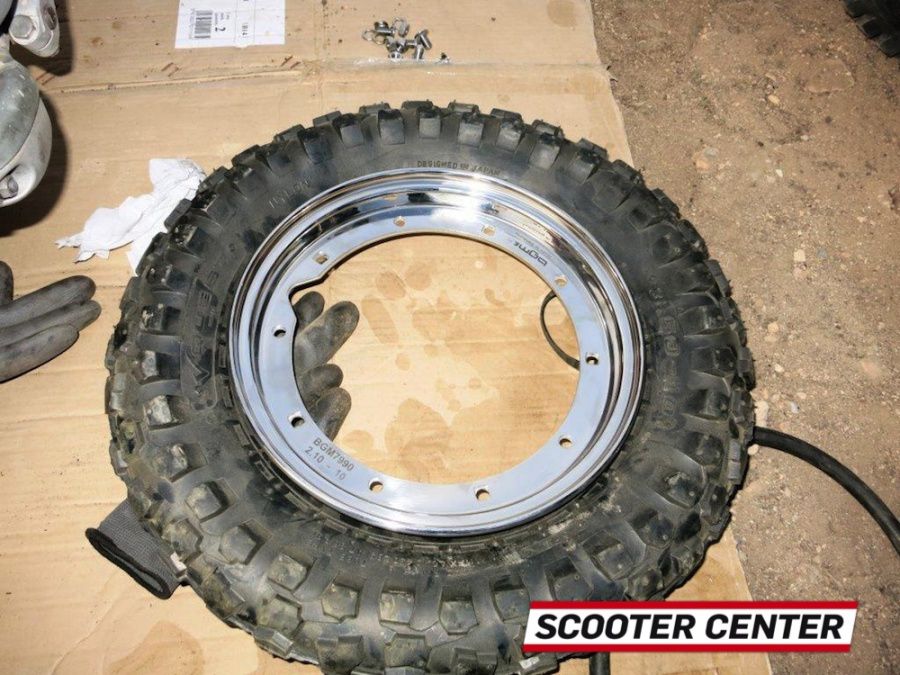 In contrast to the completely deformed and wavy rims, our standard bgm stainless steel rims presents themselves at the end of the race still like new and in non-dented condition!
BUY HERE VESPA RIMS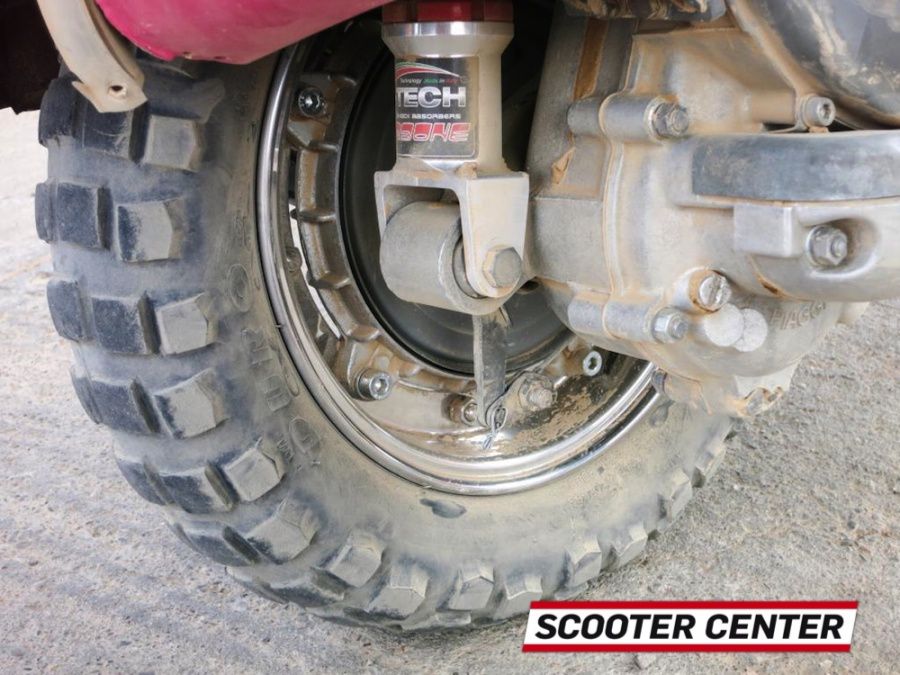 Buy Vespa tires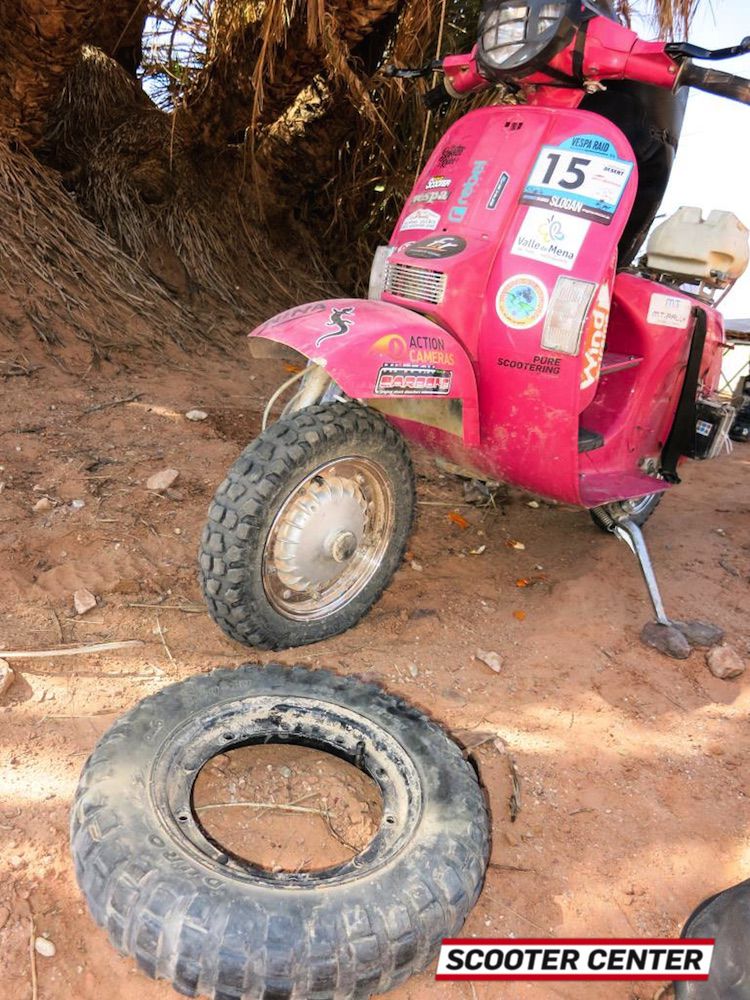 Sticky
You will find the next Sticky adventure here
This post is also available in: Deutsch Italiano Français Español
https://blog.scooter-center.com/wp-content/uploads/2014/11/Vespa-Felge-0397.jpg
675
900
Heiko Lepke
https://blog.scooter-center.com/wp-content/uploads/2016/04/Scooter-Cejnter-SC-Logo-2016.png
Heiko Lepke
2014-11-24 03:47:15
2014-11-28 13:31:11
With bgm PRO Vespa stainless steel rims through the desert