Bazooka shock absorbers RACINGBROS Bazooka
With the Bazooka shock absorbers by Racingbros we present you an innovative damping technology for the Vespa GTS models (GT, GTS, GTV, GTL 125-300) and the Sprint/Primavera 50-125 models.
The innovative design shows at first glance the peculiar features of this shock absorber.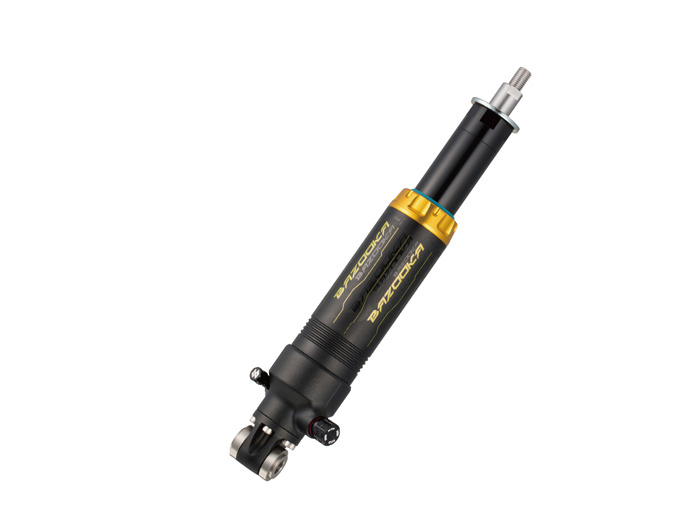 Bazooka Vespa shock absorber without springs
Racingbros uses no steel springs for the shock absorbers of the Bazooka series. These shock absorbers only work with air suspension. The advantage is that these shock absorbers are significantly lighter (approx. 50% lighter than conventional shock absorbers) and incorporate many technical features
SAV (Speed Adaptive Valving)
The damping ratio changes automatically, depending on the impulse speed, in order to reach the best damping behaviour.
ASR (Adjustable Spring Rate)
The spring rate is adjustable and hence the shock absorber can be regulated according to the different needs and loads. For standard shock absorbers this is only possible by changing the springs.
PSC (Progressive Spring Curve) 
Since the damping is not linear, but progressive, it results very comfortable when the shock absorber travel is short, whereas if the travel is long the damping becomes increasingly firm. An ideal technical feature which allows you to use this sports shock absorber also for everyday use.
Super Seal System (Sant-Gobian / Trelleborg)
The high-quality sealing technique guarantees long durability and unchanged spring rates.
Custom Type III Surface Coating
Extremely flat and resistant surface coating, hard-anodised with PTFE.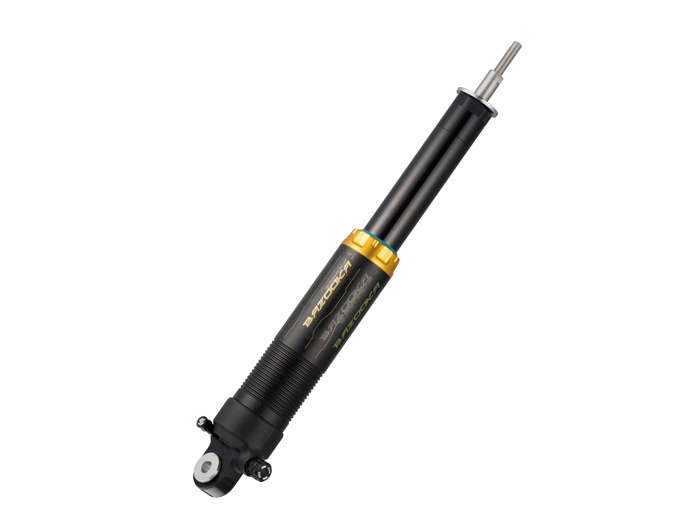 Vespa Bazooka shock absorber hand assembled
The Bazooka shock absorbers are made of high-quality AL6061-T6 which is cold forged and coated with a hard-anodised coating containing Teflon. The shock absorbers are then accurately hand assembled.
These shock absorbers are already successfully used in competitions  and particularly appreciated for their light weight and the wide adjustment rate thanks to its very good responding behaviour, therefore also ideal for an everyday use.
A very good alternative to the Bazooka shock absorbers are the BGM Pro shock absorbers with TÜV certification.
Also Vespa riders can now use shock absorbers with air suspension on their scooter, like the BMW riders do on the exclusive HP 2 Enduro models. Exclusivity guaranteed!
BUY HERE
This post is also available in: Deutsch Italiano Français Español