The Germanscooterforum is Germany's leading one for geared scooters. Kind soul have donated parts and money to build a proper 20 hp plus engine that is going to auctioned for a good cause.
Detailed info about the project can be found at the forum: germanscooterforum. If you use a translating tool, you will get at least the rough meanings.
All the collected parts and necessary workmanship was collected and now we have the engine here for dynoing it. At least 20 hp needs to be seen.
This should be easy to achieve with a lot of brain powr that went into it. To mention to names only: Mathias Scherer and Jochen Undesser brought in their magic tuning abilities.
Lots of donators said they will donate amount x per hp at the rear wheel. So it gets exciting.
Today we fitted the engine to the test bed and fprepared it for being dynoed.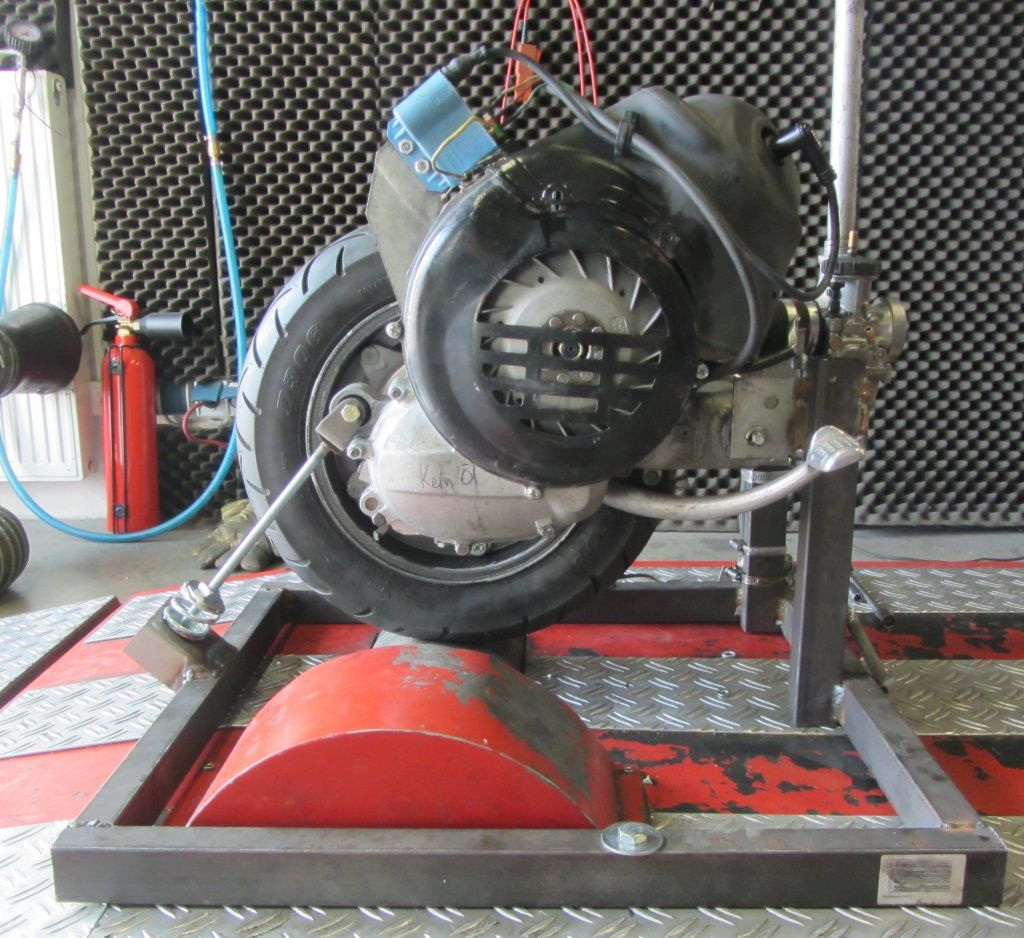 As soon as the cables are connected the action will start!
This is the basic layout:
Cylinder Polini 133 "cast iron"
Carb: Keihin 35 Airstriker
Crankshaft with 51 mm stroke and 97 mm con rod
Exhaust: Ludwig & Scherer -Franz-
We are looking forward to see the power output! Any guessing out there?
This post is also available in: Deutsch
https://blog.scooter-center.com/wp-content/uploads/2016/04/Scooter-Cejnter-SC-Logo-2016.png
0
0
alex
https://blog.scooter-center.com/wp-content/uploads/2016/04/Scooter-Cejnter-SC-Logo-2016.png
alex
2013-03-05 18:17:51
2013-03-05 18:17:51
On the dyno: GSF charity engine '20 plus horsepower'