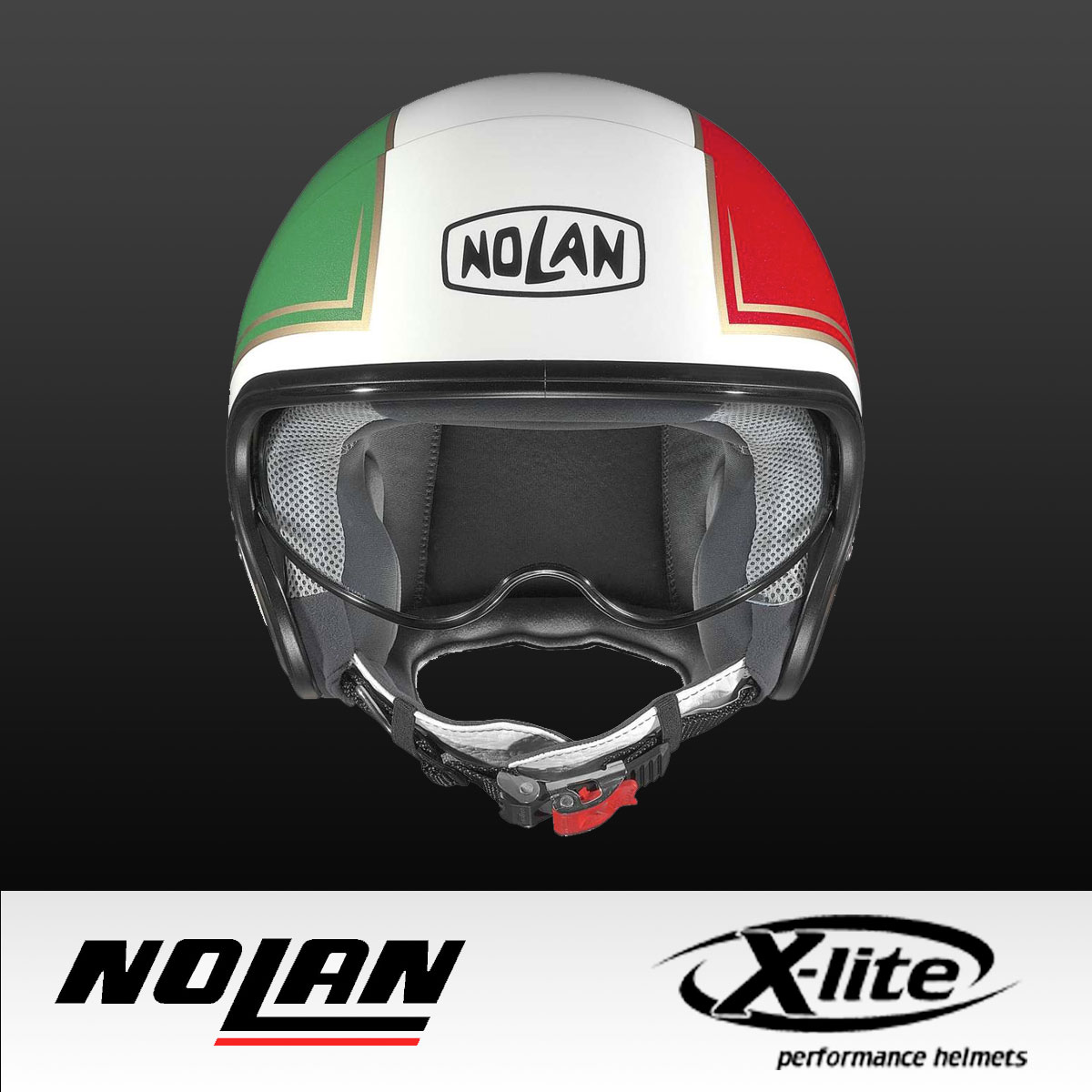 NOLAN HELMET
NEW!
New on Scooter Center: Nolan helmets
The roots of Scooter Center and of the scooter are in Italy. The Italian style and charm of Vespa and Lambretta have become popular worldwide. Which helmet could fit a scooter better than a helmet of Italian production?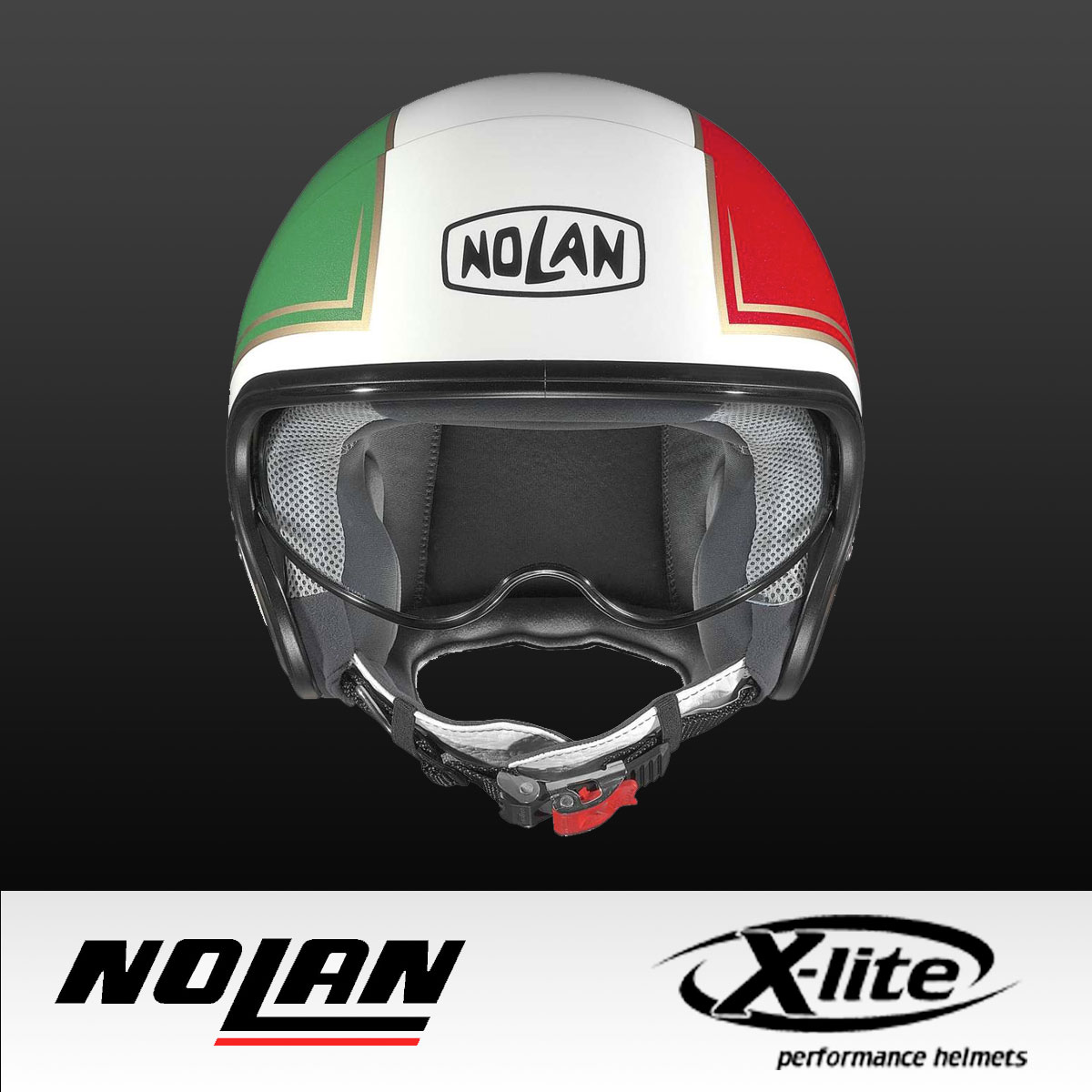 Nolan – Made in Italy
Nolan produces its helmets since 1972 in Bergamo, Italy. Since long time Nolan is the favourite helmet of Oliver Kluger, Scooter Center GmbH's managing director, and he's very proud that Scooter Center is now the official Nolan shop.
Scooter Center is authorised dealer for Nolan
It's not just a matter of style, your safety as scooter rider is of core importance!
That's why at the beginning of the cooperation with Nolan, the Scooter Center team took part in a technical training on helmets.
Nolan helmets focus on safety, style and quality
Nolan is one of the most successful and worldwide most appreciated brands for helmets used by scooter and motorbike riders. The company attaches much importance to safety and quality and their engineers develop the wide range of helmets with the support of ultra-modern robots and latest technologies.
The design and the colour of Nolan jet helmets often recall the colours of the Vespa.
Safety, top performance and best comfort
Nolan helmets stand out for their top-quality! The choice of the most innovative materials and the continuous development offer us safety, high performance and best comfort. Fit, aerodynamics and design ensure the best protection for riders and for every use: in competitions, highway, if you commute or just ride your scooter in the city.
Italian design
Nolanes scooter and motorbike helmets do not only stand out for the quality of their workmanship but also for the unmistakable Italian elegance of their design. Full-face N87, flip-up helmet N104  or crossover helmet N44, since long time the helmets by Nolangroup, enterprise founded by Lander Nocchi in 1972, are highly appreciated by bikers for their safety and exclusive design. With its wide range of helmet models Nolan offers an excellent selection for each helmet type of the collection.
Made in Italy / Europe
Nolan is still one of the few helmet manufacturers  which have not yet outsorced the helmet production in Asia. X-lite  is the top-quality high-end brand by Nolan which also develops modern communication systems for helmets.
View Nolan helmets in our Nolan shop!
This post is also available in: Deutsch Italiano Français Español
https://blog.scooter-center.com/wp-content/uploads/2000/04/scooter-center-Nolan-Shop.jpg
1200
1200
Emanuela Lucatuorto
https://blog.scooter-center.com/wp-content/uploads/2016/04/Scooter-Cejnter-SC-Logo-2016.png
Emanuela Lucatuorto
2018-04-20 12:57:06
2018-04-26 11:40:45
New: Nolan helmets on Scooter Center