click & collect replaces in-store sales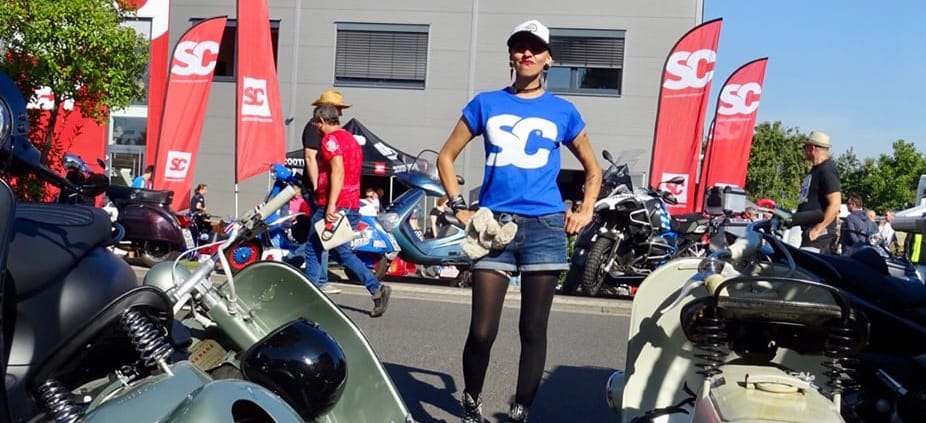 Next SC Open Day on August 28, 2021
"The Scooter Center is closing its shop", That we would ever say that was unimaginable, even unthinkable, just a few months ago. The thought of it brings tears to our eyes. We have been selling scooter parts since 1992, personally, with passion and love for what we do. The shop was much more than a place of business for us. It was also the perfect place to exchange ideas about our common hobby, to get feedback and also constructive criticism.
But of course we also received a lot of price, which we were happy about and which always inspired us. The last fifteen months with Corona have changed a lot. Home office workplaces have become just as much a standard as online meetings, minimum distances, hygiene regulations and protective measures. Since the Corona-related closure of the shop in November 2020, we have worked hard to make it possible for you to pick up your goods. This is how our click&collect came into being.
In order to compensate for the permanent closure of the shop, we will continue to offer and expand the click&collect. We are currently working on pick-up options outside our business hours to offer you greater flexibility than ever before. We love the contact with you, our common hobby, laughing together, talking shop and talking up. So we are looking forward to the upcoming Open Day on Saturday 28 August. In addition to this, we have other special events in the pipeline, so that we can continue to talk together about the most beautiful hobby in the world. Be curious what we will come up with for you.
Your Scooter Center Team
https://blog.scooter-center.com/wp-content/uploads/2021/06/laden-zu.jpeg
618
926
Heiko Lepke
https://blog.scooter-center.com/wp-content/uploads/2023/08/SC_BLOG-300x69.png
Heiko Lepke
2021-06-10 15:10:10
2021-06-10 15:10:29
click & collect replaces in-store sales