Finding spare parts for your scooter has never been so easy!
With our new shop we have reviewed and optimised our exploded views.
Update:
NEW since summer 2019, the new functions of the exploded views!
<iframe src="https://www.youtube-nocookie.com/embed/JvS43mSk3oM" width="900″ height="480″ frameborder="0″ allowfullscreen="allowfullscreen"><span data-mce-type="bookmark" style="display: inline-block; width: 0px; overflow: hidden; line-height: 0;" class="mce_SELRES_start">?</span></iframe>
OLD:
Overview of scooters with exploded drawings
Here you find all scooters whose spare parts can be found in the exploded views.
Find here scooter spare parts
Please search your scooter model selecting the manufacturer, alternatively you can use the search field: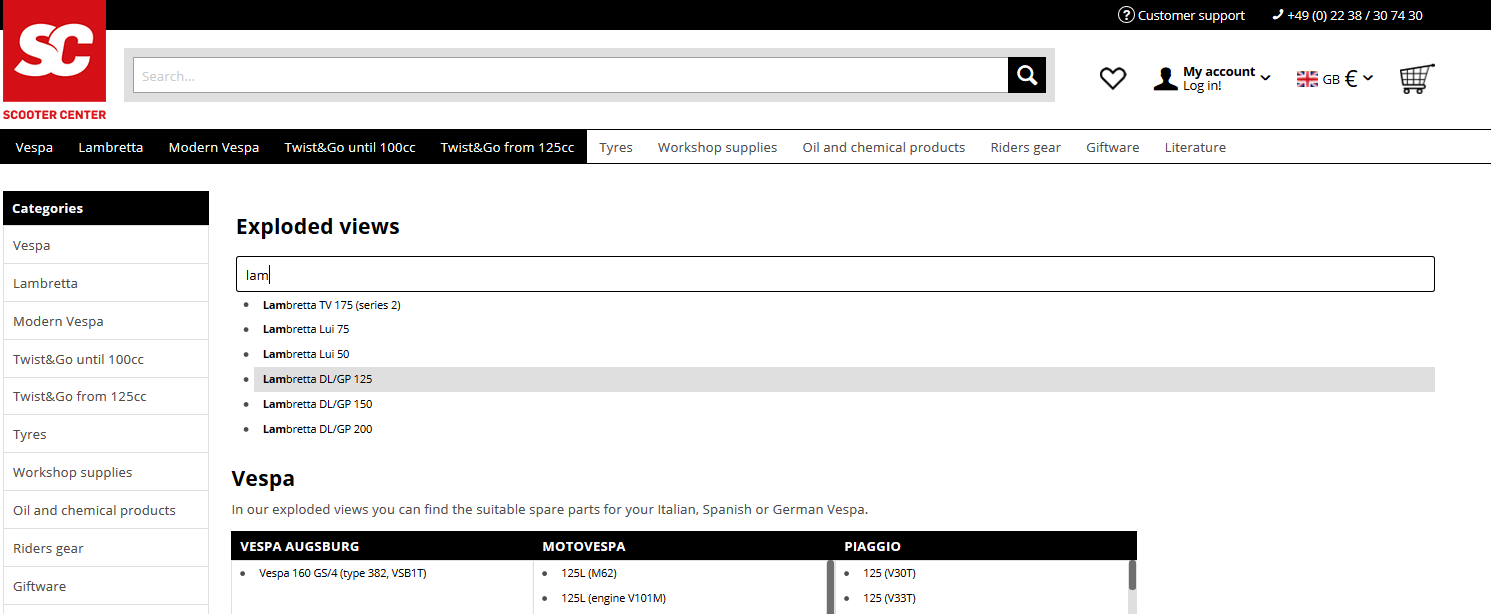 Select your scooter and view the exploded views
The scooter models which are provided with exploded views are listed in the vehicle category. Select your scooter model from the main category:
Vespa, Lambretta
Modern Vespa
Automatic scooter until 100cc
Automatic scooter from 125cc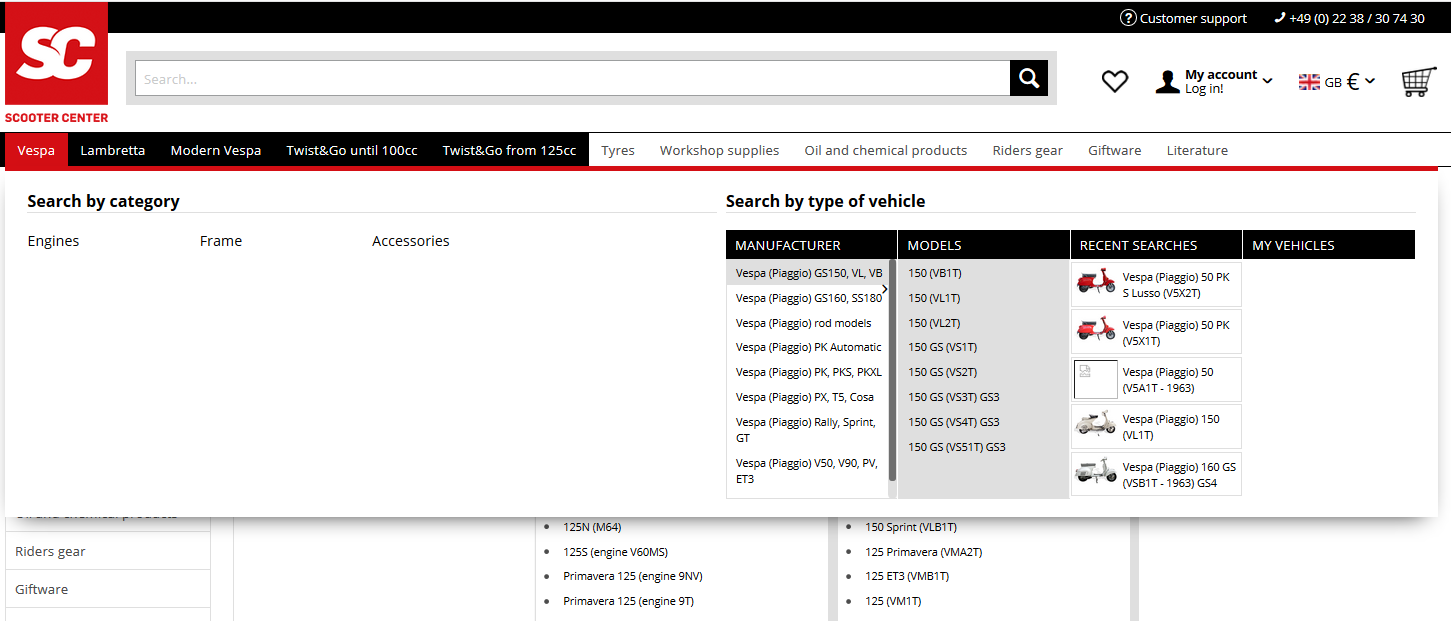 In the main section of the exploded views you will find the name of the scooter you have selcted. If drawings are available, the name of the scooter will contain a link which will rederect you to the exploded views.

In the overview you can select the drawing of the group you need: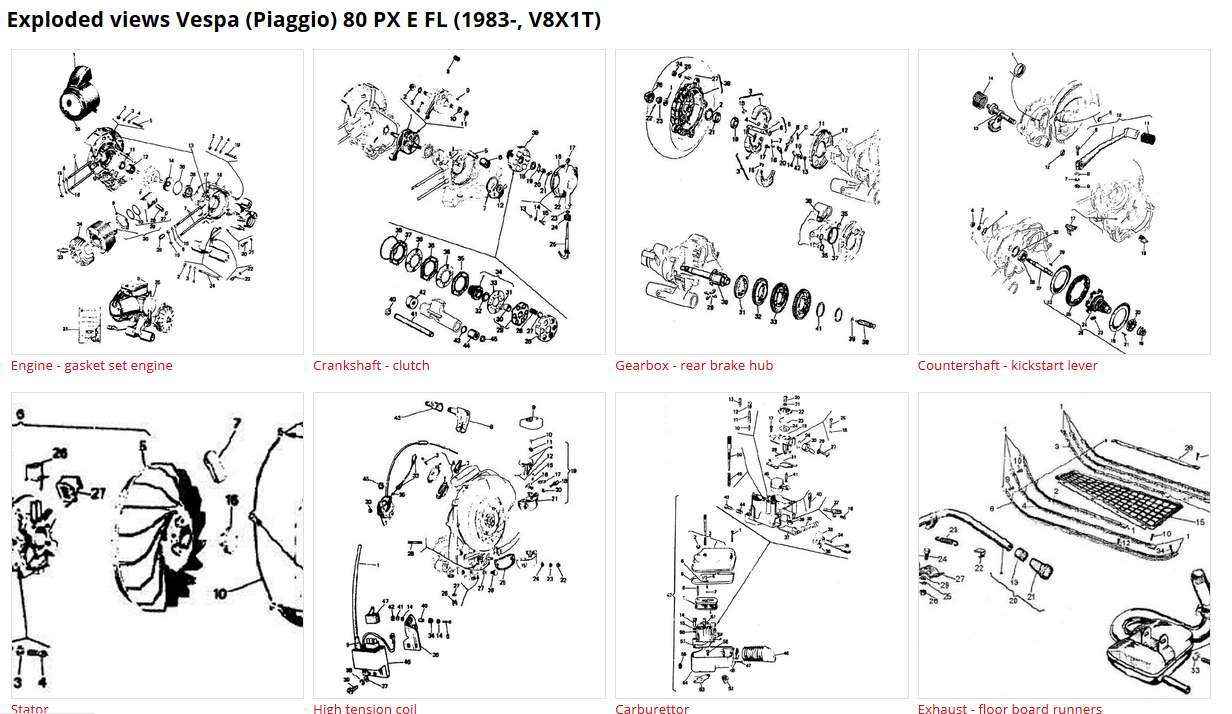 Once you have selected the first exploded drawing, you will see on the left side the menu containing a list of the other groups. This allows you to quickly and easily find other spare parts you need:

Exploded views are available for many scooter models. However, we are also working on the exploded drawings of other vehicles.
Visit our online shop and find quickly the spare parts for your scooter: www.scooter-center.com
https://blog.scooter-center.com/wp-content/uploads/2018/07/EXPLO-EN-5.png
410
1126
Emanuela Lucatuorto
https://blog.scooter-center.com/wp-content/uploads/2016/04/Scooter-Cejnter-SC-Logo-2016.png
Emanuela Lucatuorto
2018-07-12 16:00:56
2019-10-21 14:26:00
Find spare parts for your scooter with our new exploded drawings