Past de Vespa GTS-schijf ook op een Vespa HPE?
Onze kleine sportdiscs met TÜV voor de Vespa GTS zijn zeer populair. Veel eigenaren van de nieuwe Vespa HPE vragen zich af of ze de grote kleine vliegenvanger op hun nieuwe HPE kunnen monteren.
De voorruit is verkrijgbaar in zwart, getint en helder met zwart of met houders in chroom:
Antwoord
Ja! de schijf past op een Vespa HPE – een kleine aanpassing voorzien.
Waarom past de beugel niet zonder aanpassing?
De normale montagekit zit te dicht bij de stuurkuip van de HPE-modellen.
Oplossing: Installeer en pas de ruit nu aan
Als u de voorruit nu wilt installeren op uw Vespa HPE, is het mogelijk! Door een kleine aanpassing van de klem op de houder door te slijpen, te frezen, kan hier de nodige afstand tot de stuurkuip worden gecreëerd.
Het deskundige oordeel over de voorruit is echter nog niet uitgebreid tot de HPE-modellen – maar is wel in uitvoering.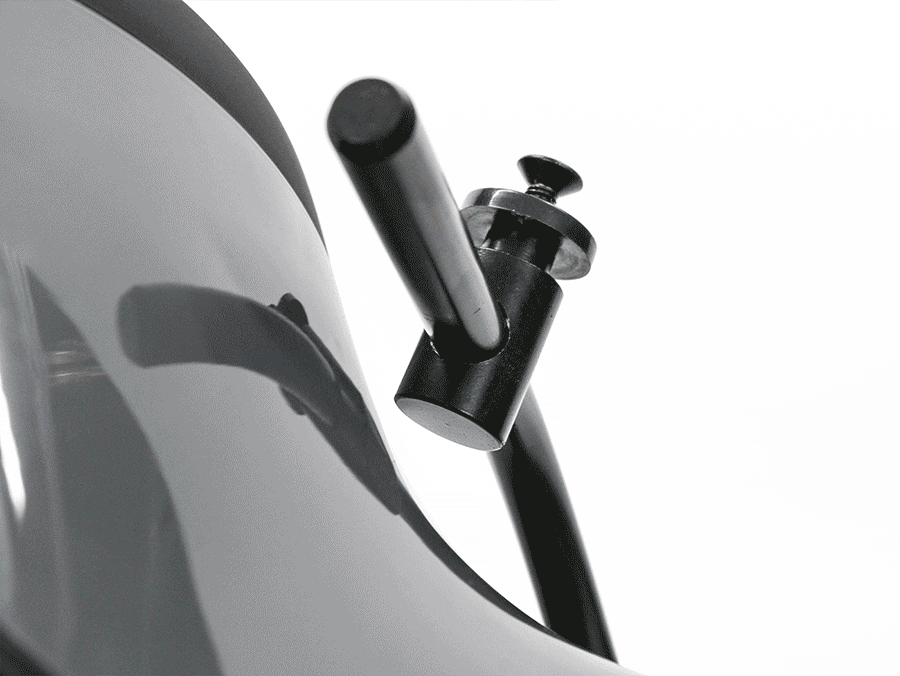 Alleen de twee onderste blokken worden beïnvloed door deze noodzakelijke verandering. Dit betekent installatiepositie rechtsonder en linksonder.
U kunt deze kleine aanpassing gemakkelijk zelf maken. Om dit te doen, verwijder gewoon de disc en wijzig de houder, zie foto's
Nieuwe beugel voor Vespa HPE
Uiteraard hebben we een nieuwe montagekit ontwikkeld voor de GTS HPE!
De HPE beugelset past nog beter vanuit de hoek op de koplamp en heeft dan ook de aangepaste klemmen om voldoende ruimte te laten tussen de zuigers en de stuurkuip. We kunnen nog geen exacte leverdatum geven voor de bijpassende ruit van HPE, maar we gaan ervan uit dat deze halverwege dit jaar wordt geleverd.
Bestel nu een schijf en pas deze zelf aan
This post is also available in: Deutsch English Italiano Français Español
https://blog.scooter-center.com/wp-content/uploads/2020/01/MN2512BB_01.jpg
1052
1400
Heiko Lepke
https://blog.scooter-center.com/wp-content/uploads/2016/04/Scooter-Cejnter-SC-Logo-2016.png
Heiko Lepke
2020-02-14 16:34:20
2020-02-14 16:34:20
Voorruitschijf voor Vespa GTS HPE