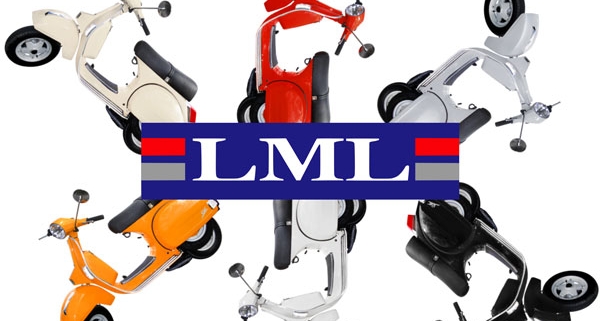 LML Piaggio Vespa gelicenseerde constructies uit India
"Lohia Machinery Limited" is de afkorting voor LML. Zou je het geweten hebben? En wist u dat we in 2011 alnaar India zijn afgereisd
om een beeld te krijgen van de productie en de LML-fabriek in Kampur te bezoeken?
Onze "souvenir" waren enkele containers vol met complete LML-framesets met alle benodigde plaatwerkonderdelen, die al geverfd waren. Deze body sets zijn een geweldige vervanging voor Vespa PX frames.
Een succesverhaal gaat zijn gang, maar komt er een happy end?
Die allerletzten LML Rahmensets für VESPA PX - Timeline LML Vespa PX
In 2015 konden we de eerste dozen uitpakken en deze populaire restauratiesets voor de PX-serie aanbieden.
Ja, er waren geruchten en op de een of andere manier was het te verwachten, maar we waren nog steeds erg overstuur toen we nog niet eens 2 jaar later
2016
over het einde van LML moesten rapporteren. Sindsdien zijn er alleen nog maar restanten van de onderdelen, die een goed, vaak het enige alternatief zijn of waren voor de originele Piaggio Vespa onderdelen.
In 2019 is Maryzabel begonnen met de bouw van Platónika op basis van een LML set en een van de laatste LML motorhuizen en LML vork voor schijfremmen. Gezoet met veel grote bgm PRO-onderdelen, zoals de 187cc-cilinder die het hart van het hele project vormt.
2020 – nu is het tijd! Het is gekomen zoals het moest komen: Ook de voorraad van onze LML-framesets voor Vespa PX komt nu tot een einde. Net op tijd voor het begin van de herfst geven we u de kans om de allerlaatste LML bodykits te bestellen.
Mijn TIP: koop nu voordat het te laat is
Sla nu een van de laatste LML framesets op
LML-frameset voor de geteste Vespa PX
We gebruiken het kader zelf voor ons Platónica-project. Maar ook bijvoorbeeld de Vespa-youtuber Kevin, van Savage Scooters, kreeg dit frame als vervanging voor een vervormd en verroest Vespa PX frame. In deze video pakt hij onze LML frameset uit en laat hij u de kwaliteit en ook het eindresultaat zien, wat vrij indrukwekkend is:
PX Garage Nienburg | PX 200 Rahmen Set | LML Rahmenset B-Ware
LML frameset voor Vespa PX chassis hier kopen
Frame Vespa PX krijgt nu de allerlaatste LML-frameset voor Vespa PX. Complete set. geschilderd, met alle lichaamsdelen Vespa PX!
https://blog.scooter-center.com/wp-content/uploads/2020/10/vespa-px-karosserie-blechteile-von-lml.jpg
438
600
Heiko Lepke
https://blog.scooter-center.com/wp-content/uploads/2016/04/Scooter-Cejnter-SC-Logo-2016.png
Heiko Lepke
2020-10-02 16:08:58
2020-10-02 16:08:58
Krijg nu de allerlaatste LML framesets voor uw Vespa PX