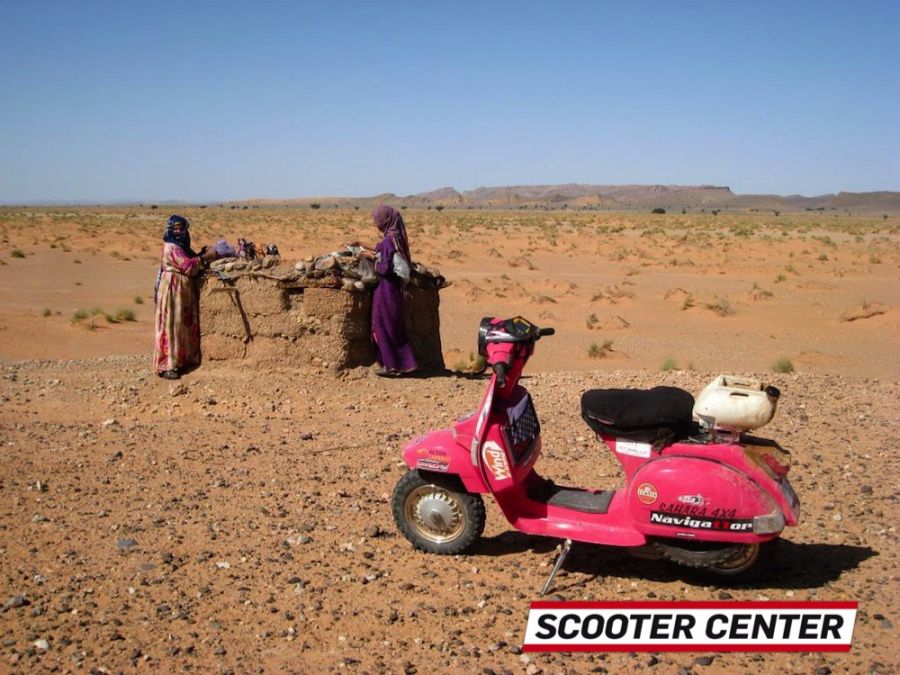 Corsa in Vespa in Marocco 2014: la corsa più dura del mondo!
Anche quest'anno si è svolta la terza corsa in Vespa in Marocco. Uno slalom di sei giorni nelle montagne del deserto, un percorso pieno di curve intorno a montagne grandi come campi da calcio e ostacoli simili.
I motociclisti, oltre a dover essere in perfetta forma fisica, si sono dovuti concentrare più sulla navigazione che sulla velocità, poiché si raggiungeva il massimo dei punti solo passando attraverso determinati punti di controllo.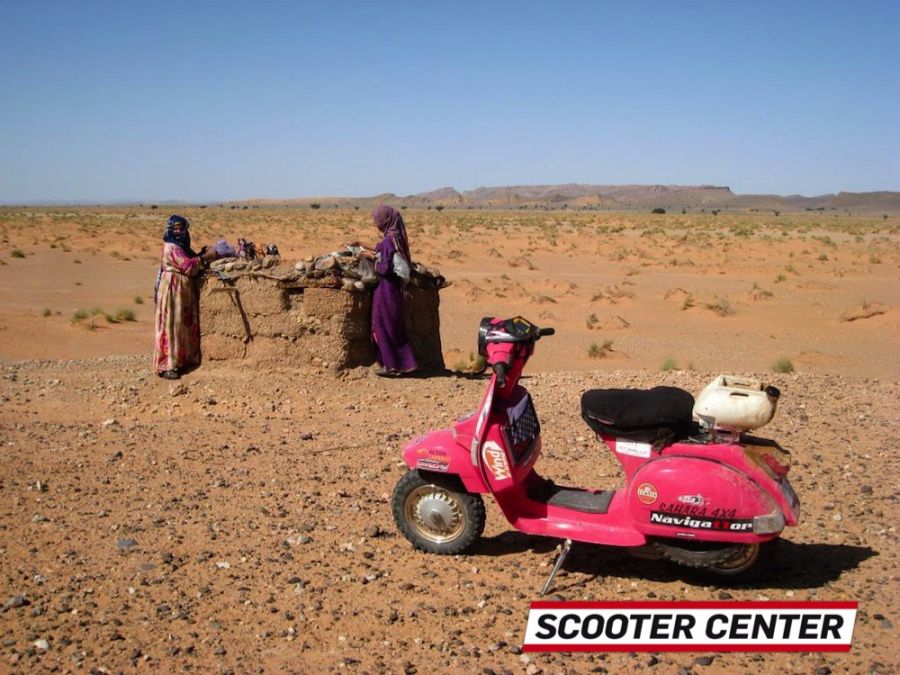 Sticky con i cerchioni indistruttibili in acciaio temperato bgm PRO nel deserto
Malgrado un po' di rivalità, tra le squadre vige un'atmosfera leale e solidale, soprattutto se qualcuno ha bisogno d'aiuto. Il problema più grave consiste nelle calamità naturali e non nella competizione contro gli avversari.
Ferran, uno degli organizzatori, ha messo a disposizione Sticky, una Vespa PX rosa, che ha già partecipato a diverse gare. Adatta per la corsa ha partecipato, infatti, a tre corse nel deserto, tra cui il rally Pan-Africa del 2011 che ha ispirato gli organizzatori del rally in Marocco.
I used the BGM rim on the front wheel for 5 days and on the rear for the last two days, Initially I worried that the rear tyre might spin on the smooth rim and rip the valve out when running at low pressures, but it never did. On day 6 I rode to the checkpoint with a deflating front tyre on a BGM rim, but despite hitting some big rocks the rim was still fine when I changed the tube. The lip on the outer edge of the rim is much thicker and stronger than standard. Changing tyres and tubes with these stainless split rims is a lot easier than with loose paint and rusty steel or with tubeless wheels. If the BGM rims prove reliable in the long term then you'd expect every tyre change to be this easy."
Sticky
Malgrado i problemi di salute (che potevano essere fatali per la sua passione per il top decking), Ferran è riuscito a percorrere fino a 200 km al giorno sulla Vespa.
Gli ammortizzatori, i cerchioni e le ruote, e pure i delicati carter del motore, hanno subito danni o sono stati addirittura distrutti più volte. Nell'immagine si vede come si è ridotto un cerchione nero standard e originale dopo dure prove: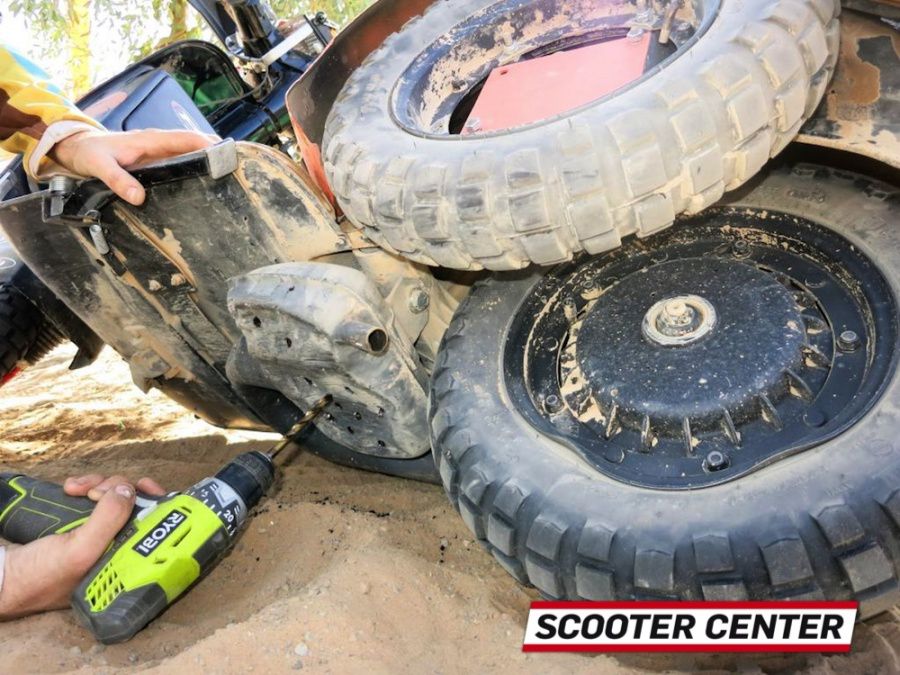 Al quinto giorno Sticky parte su terreni irregolari con le gomme danneggiate e il porta navigatore rotto. Così al posto del porta navigatore si è usato il nastro adesivo e i cerchioni della Vespa, originali Piaggio, sono stati sostituiti dai cerchioni in acciaio temperato bgm PRO. Un'ottima decisione! I nuovi cerchioni in acciaio temperato bgm PRO non sono solo stabili, ma anche belli, non c'è bisogno dei cerchioni cromati.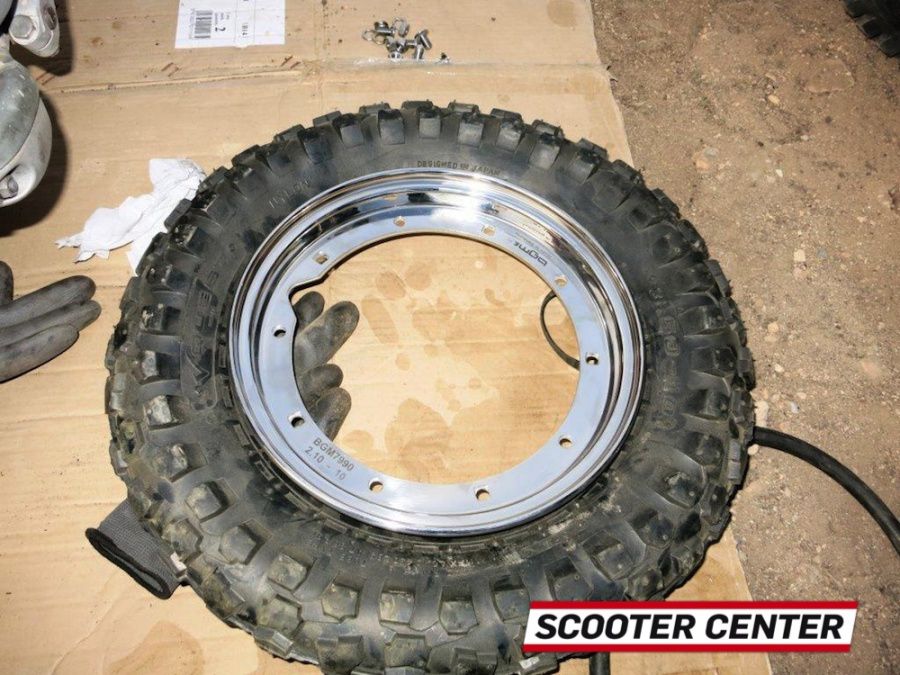 Al contrario dei cerchioni standard, che dopo la gara sono completamente deformati e ondulati, i nostri cerchioni in acciaio temperato bmg non si deformano e alla fine della gara sono come nuovi!
CLICCARE QUI PER ACQUISTARE I CERCHIONI VESPA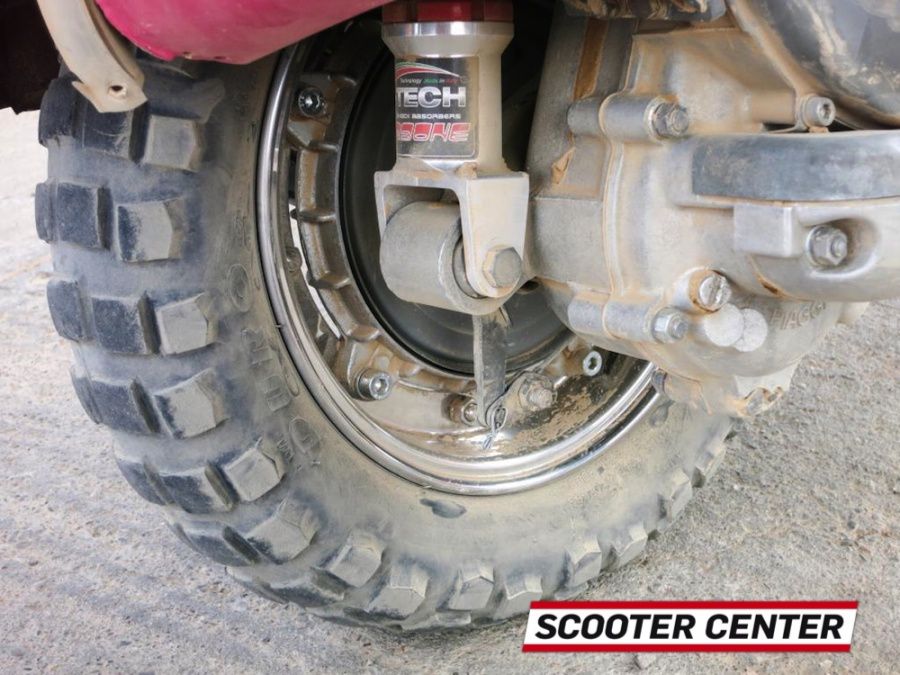 Acquista le ruote Vespa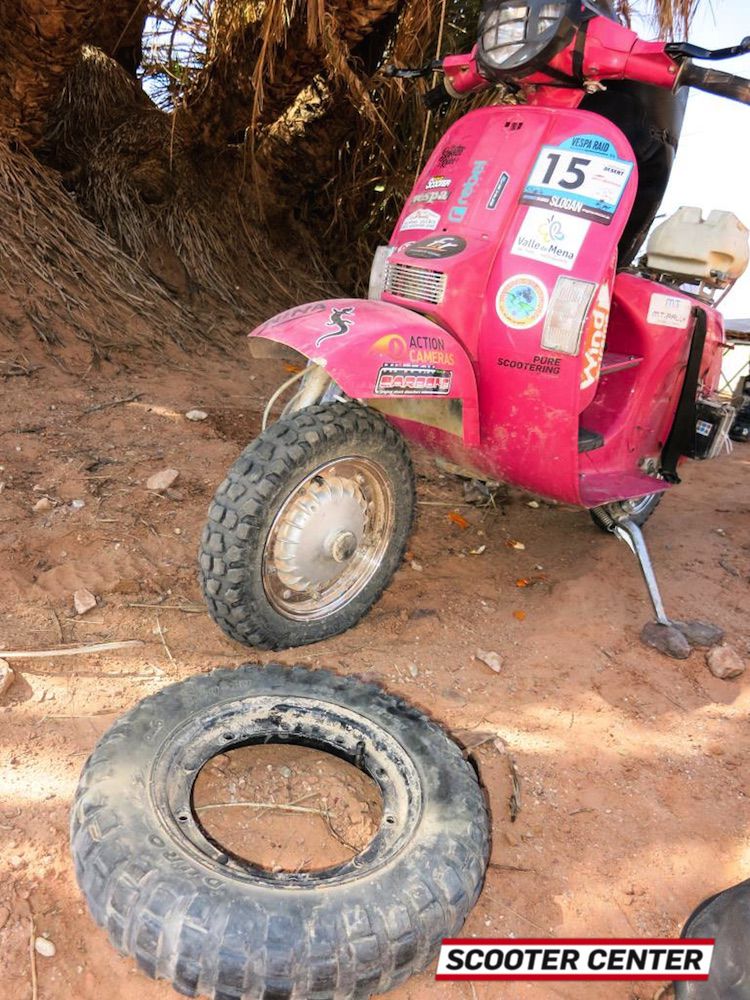 Sticky
Qui troverete altre avventure di Sticky
This post is also available in: Deutsch English Français Español
https://blog.scooter-center.com/wp-content/uploads/2014/11/Vespa-Felge-0397.jpg
675
900
Heiko Lepke
https://blog.scooter-center.com/wp-content/uploads/2016/04/Scooter-Cejnter-SC-Logo-2016.png
Heiko Lepke
2014-11-25 12:05:11
2014-11-28 13:39:01
Viaggio nel deserto con i cerchioni in acciaio temperato bgm PRO Vespa