Soporte / Envío / Tienda Online en funcionamiento y
nuevo horario de Apertura en la tienda en Bergheim.
[su_espacio]
Actualización:
16.04.2020
Se nos permite abrir nuestra tienda de nuevo el lunes, ¡estamos muy contentos por eso! Por supuesto, hemos tomado las precauciones adecuadas de higiene y distancia para proteger a nuestros empleados y clientes.
Las nuevas horas de apertura de la tienda, que son válidas desde el lunes 20.04.2020, son:
Lunes-viernes 13:00-18:00
Sábado: 10:00-14:00
10.04.2020
Ayer comprobamos las cámaras del almacén… A pesar del Corona, todo era «normal», como siempre en Scooter Center :-)
Boredom in Corona times at the Scooter Center warehouse
[su_espacio]
07.04.2020
Comenzó otra semana muy ocupada aquí en Scooter Center. Todavía con suministros, con equipos de trabajo más pequeños y trabajando en dos turnos. El primer turno ha terminado por hoy y los paquetes están listos para ser recogidos por DHL, DPD y UPS.
Scooter Center Worldwide shipping
[su_espacio]
03.04.2020
¡Gracias a Dios hoy es viernes! El primer turno ha terminado, el segundo turno está a punto de llegar. Mientras tanto, el jefe está recogiendo sus órdenes con estilo.
Scooter Center Picking your orders
[su_espacio]
02.04.2020
Otro día soleado lleno de trabajo en el Scooter Center. ¡Mantenemos nuestra distancia! El recién introducido sistema de trabajo de dos turnos, reduce aún más los contactos. Esto también se logra con el trabajo desde casa, de nuestros colaboradores.
Scooter Center Corona Update - keep the distance :-)
[su_espacio]
23.03.2020
Agradecemos especialmente a la gente que mantiene la cadena de suministro en marcha. Para no exponer a riesgos innecesariamente al personal de entrega de DHL, DPD y UPS, nos concentramos exclusivamente en la entrega (sin dinero en efectivo) ya que actualmente renunciamos al pago contra reembolso. Por favor, elije un método de pago sin contacto, como tarjeta de crédito, Paypal y prepago!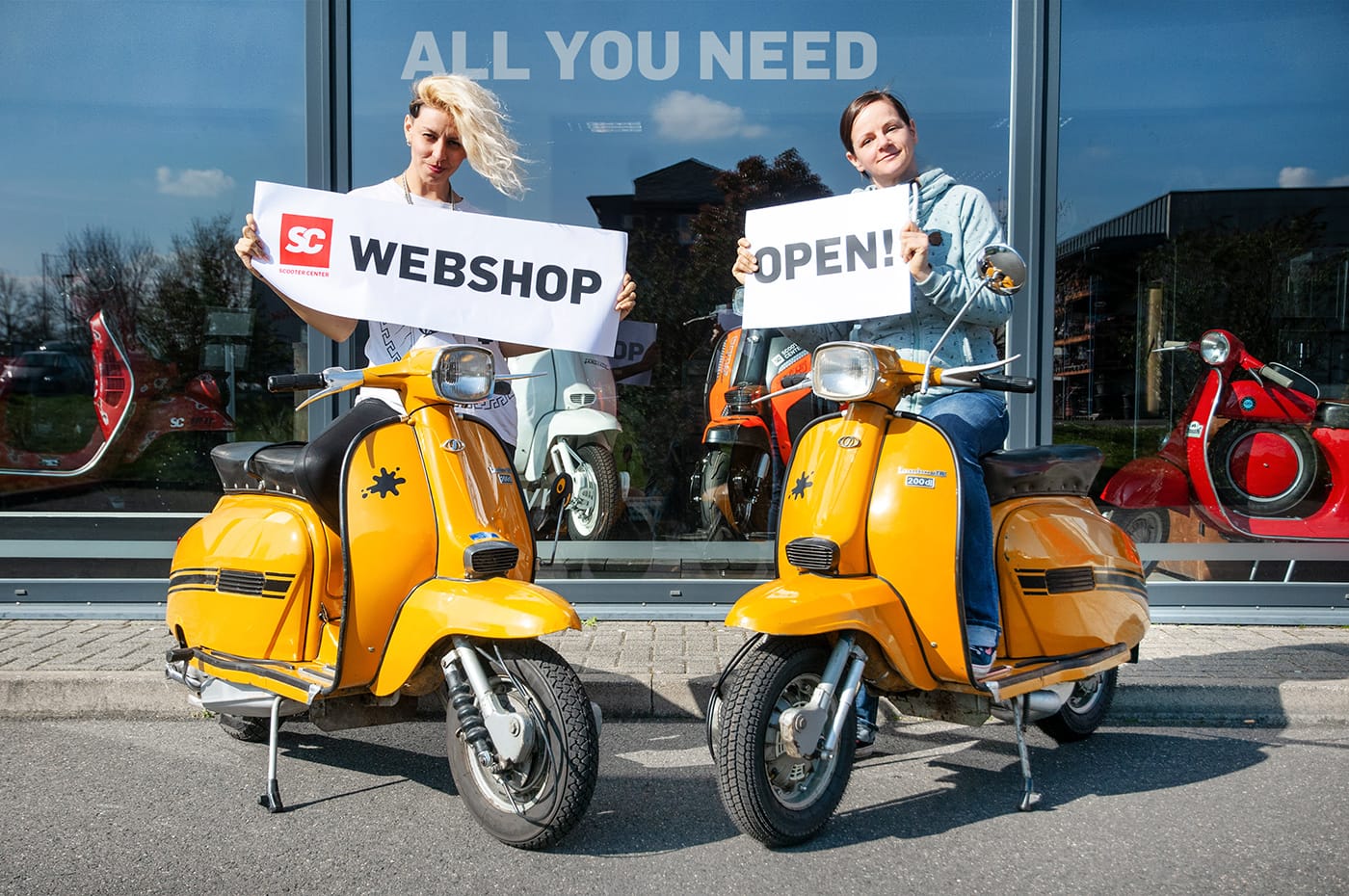 El Corona Virus, está poniendo muchas cosas patas arriba y por primera vez desde 1992 el Scooter Center tiene que cerrar la tienda, probablemente antes del 19 de abril de 2020. Al hacerlo, no sólo estamos implementando la orden del gobierno, sino que también estamos convencidos de que es la mejor protección para los clientes y los empleados. La tienda abrirá de nuevo a partir del 20 de abril
Pero no te dejaremos solo y te apoyaremos con gusto por teléfono y correo electrónico. Echa un vistazo a nuestro blog y mira nuestros tutoriales en el canal de YouTube de Scooter Center. La tienda online  está disponible 24/7.
El almacén está lleno y hacemos todo lo posible para enviar su pedido el mismo día. DHL, DPD y UPS recogen todos los envíos diariamente y los entregan de forma fiable en todo el mundo. Aprovecha nuestra entrega gratuita en Alemania desde 99 euros, en toda Europa desde 149 euros.
¡Cuídate, nos vemos pronto!
Tu equipo de Scooter Center
This post is also available in: Deutsch English Italiano Français Nederlands
https://blog.scooter-center.com/wp-content/uploads/2020/04/neue-oeffnungszeiten.jpg
606
1393
Heiko Lepke
https://blog.scooter-center.com/wp-content/uploads/2016/04/Scooter-Cejnter-SC-Logo-2016.png
Heiko Lepke
2020-03-18 17:24:33
2020-06-15 16:49:59
Actualización – Corona