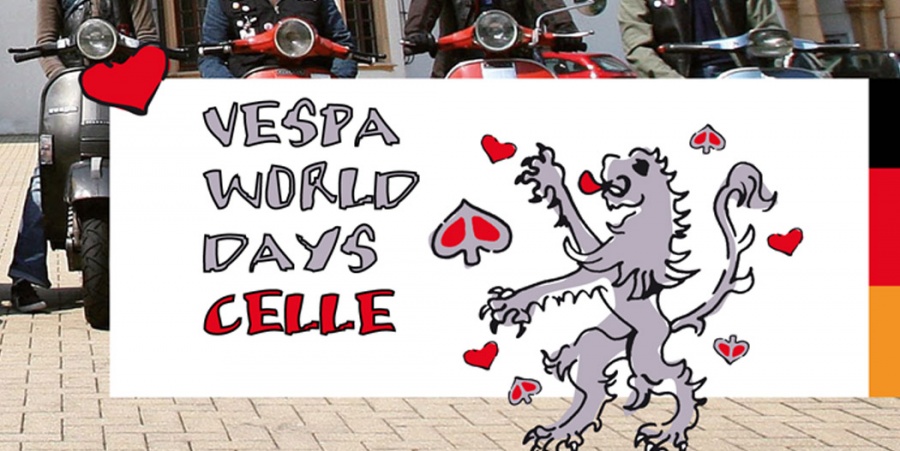 VWD 2017 – Celle
The official announcement was made 2 years ago: the Vespa World Days 2017 will be in Germany – more specifically in Celle.
But where is Celle and who are the Celle Scooterists?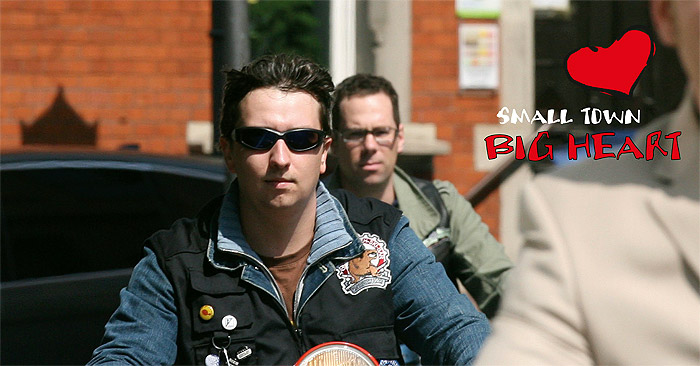 Celle in Lower Saxony in the beautiful Lüneburg Heath
Celle is located in Lower Saxony, about 50km north of Hanover and has a population of ca. 70,000 people. The town lies on the banks of the river Aller and is the southern gateway to the Lüneburg Heath. The castle and the picturesque old town centre with over 400 timber-framed houses, make Celle one of the most remarkable towns on the German "timber-framed" road.
The Lüneburg heath stretches from Lüneburg in the north to Celle in the south. The Südheide nature park covers an area of about 500km². Woodlands and heathland, remnants from the middle ages, are now protected as a nature reserve. Well known in the region is the Heidschnucke, a moorland sheep, which lives from the local heather. The perfect destination for a group excursion!
Great starting point for further ride outs
Celle is the perfect base for various excursions, the local roads perfect for Vespa trips. Within a 100 km drive a variety of destinations can be reached. These include: Steinhuder Meer, northern Germany's largest lake with a circumference of 24 km. Hannover, Lower Saxony's capital. The Deister hills with their wide variety of flora and fauna.
Vespa Club Celle
The Vespa Club in Celle, founded in 1986, is an active group of passionate Vespa drivers, who are known for combining this passion for Vespas with the importance of family and community. The club organizes regular activities, highlighting in August with its annual "Heidetreffen" in nearby Walle. This scooter rally is one of the largest in Germany, with its reputation of bringing together scooter drivers of all generations and backgrounds as well as being planned with families in mind.
The Celle Vespa Family: The World of Vespa hand-in-hand with the community.
Further information:
www.vc-celle.de
www.vc-celle.de/heidetreffen
https://www.facebook.com/vccelle
https://www.facebook.com/vwd2017
Flyer WVD 2017: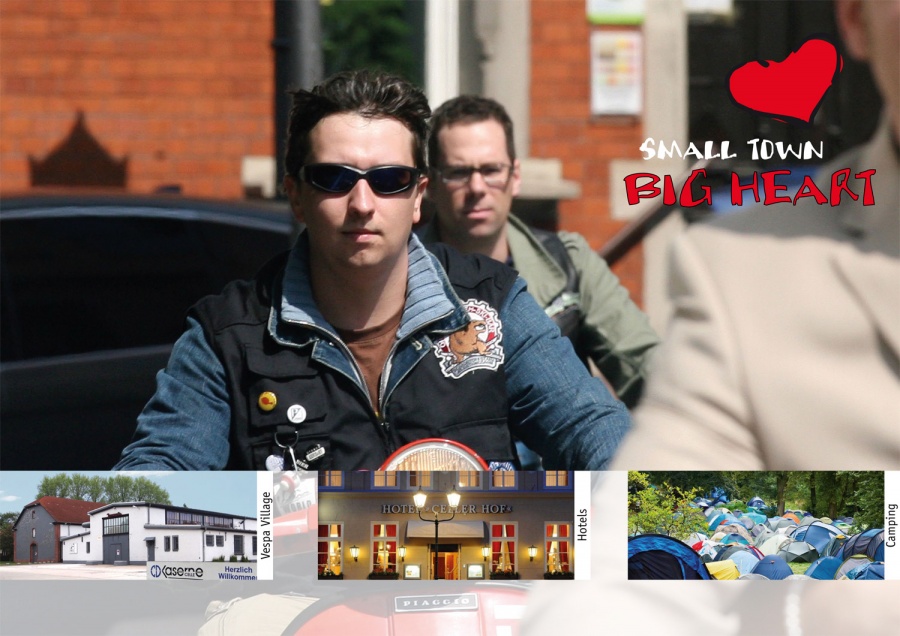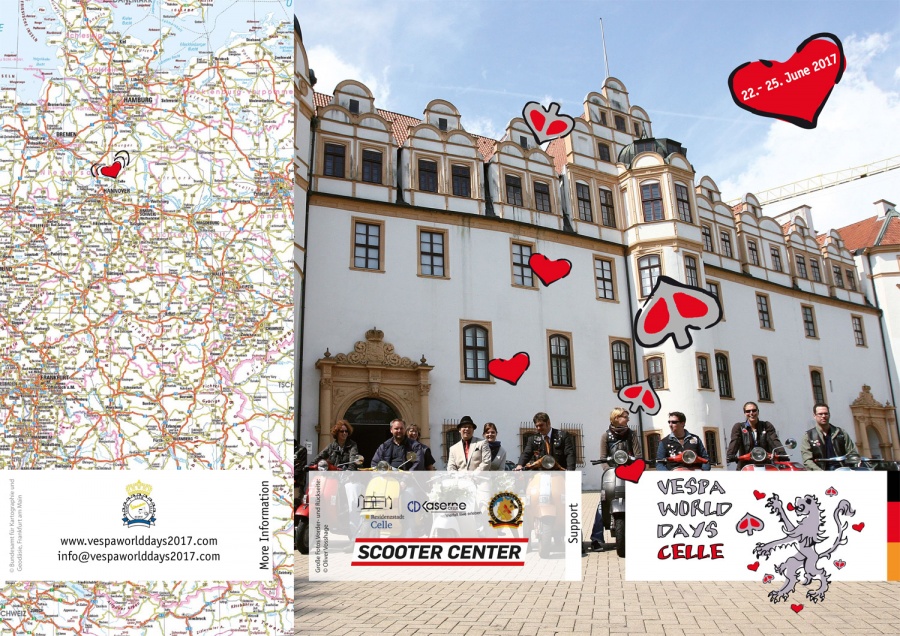 This post is also available in: Deutsch Italiano Français Español
https://blog.scooter-center.com/wp-content/uploads/2015/07/world-vespa-days-2017-celle.jpg
451
900
Jenny Haas
https://blog.scooter-center.com/wp-content/uploads/2016/04/Scooter-Cejnter-SC-Logo-2016.png
Jenny Haas
2015-07-01 15:47:09
2015-07-01 15:49:30
Vespa World Days 2017 in Celle, Germany