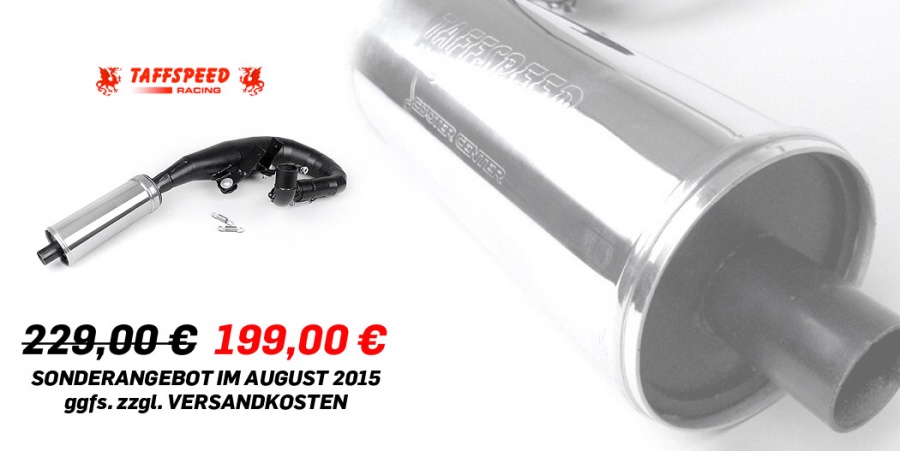 Vespa exhaust TAFFSPEED MK4
This is the legendary English racing exhaust for the Vespa PX and T5 in Taffspeed's undefeated quality!
Special offer now
Now and only until the end of August 2015 reduced price special offer: Now only 199.00 Euro instead of 229.00 Euro, plus shipping charges
We exclusively offer the Taffspeed Vespa exhaust with the silencer with Scooter Center engraving. This is the engraving that is registered in the TÜV expertise certificate for the PX 200 GS (9 KW), until the 1996 models.
One exhaust for all models
With its interchangeable header the system can be used for the PX 80-150, PX and T 5. We offer the exhaust particularly for the Vespa 200s and the small engines:
Exhaust -TAFFSPEED MK4- Vespa PX200 / item number 7320003
Exhaust -TAFFSPEED MK4- Vespa PX80, PX125, PX150 – 166cc, 177cc / item number 7320001
Long lasting and requires little maintenance
The Taffspeed Mk4 is a long lasting exhaust system, thanks to its fantastic manufacture. The silencer can be repacked with wadding without cutting or drilling. Just take of the circlip and the Vespa exhaust is ready to be easily repacked with exhaust silencer wadding.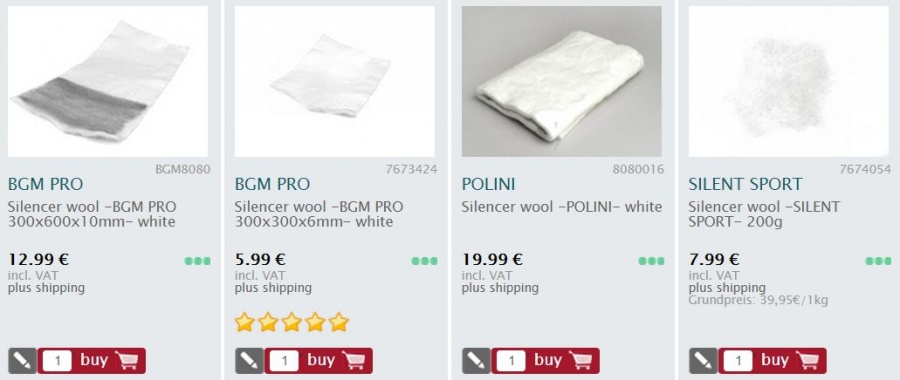 Can be used with a replacement wheel
The MK4 can be used with a replacement wheel if it is placed far enough away from the frame.
Conclusion: an ingenious allrounder featuring a lot of torque and pleasant sound.
Vespa exhaust Taffspeed MK4 best deal
Exhaust systems
Vespa

80 P X (V8X1T, -1983)
80 PX E EFL (V8X1T, 1983-)
80 PX E EFL Elestart (V8X1T, 1984-1990)
150 (VB1T)
150 (VBA1T)
150 (VBB1T)
150 (VBB2T)
150 Super (VBC1T)
150 GL (VLA1T)
150 Sprint (VLB1T)
150 Sprint Veloce (VLB1T)
125 GTR (VLB2T)
150 P X (VLX1T, -1980)
150 PX E EFL (VLX1T, 1984-1997)
150 PX E (VLX1T, 1981-1983)
125 (VNA1T)
125 (VNA2T)
125 (VNB1T)
125 (VNB3T)
125 (VNB4T)
125 (VNB5T)
125 (VNB6T)
125 Super (VNC1T)
125 GT (VNL2T)
125 TS (VNL3T)
125 P X (VNX1T, -1983)
125 PX E EFL (VNX2T, 1984-1997)
125 PX E EFL (ZAPM09300, 1998-2000)
125 PX E EFL (ZAPM09302, 2001-2010)
150 PX E EFL (ZAPM09400, 1998-2000)
150 PX E EFL (ZAPM09401, 2001-2010)
200 Rally (VSE1T – Femsa)
200 Rally (VSE1T – Ducati)
200 P E (VSX1T, -1980)
200 PX E EFL (VSX1T, 1984-1997)
200 PX E (VSX1T, 1981-1983)
200 PX E EFL (ZAPM18, 1998-)
This post is also available in: Deutsch Italiano Français Español
https://blog.scooter-center.com/wp-content/uploads/2015/08/vespa-rannauspuff-taffspeed-mk4.jpg
451
900
Jenny Haas
https://blog.scooter-center.com/wp-content/uploads/2016/04/Scooter-Cejnter-SC-Logo-2016.png
Jenny Haas
2015-08-13 08:48:08
2015-08-13 13:11:35
Vespa racing exhaust TAFFSPEED MK4