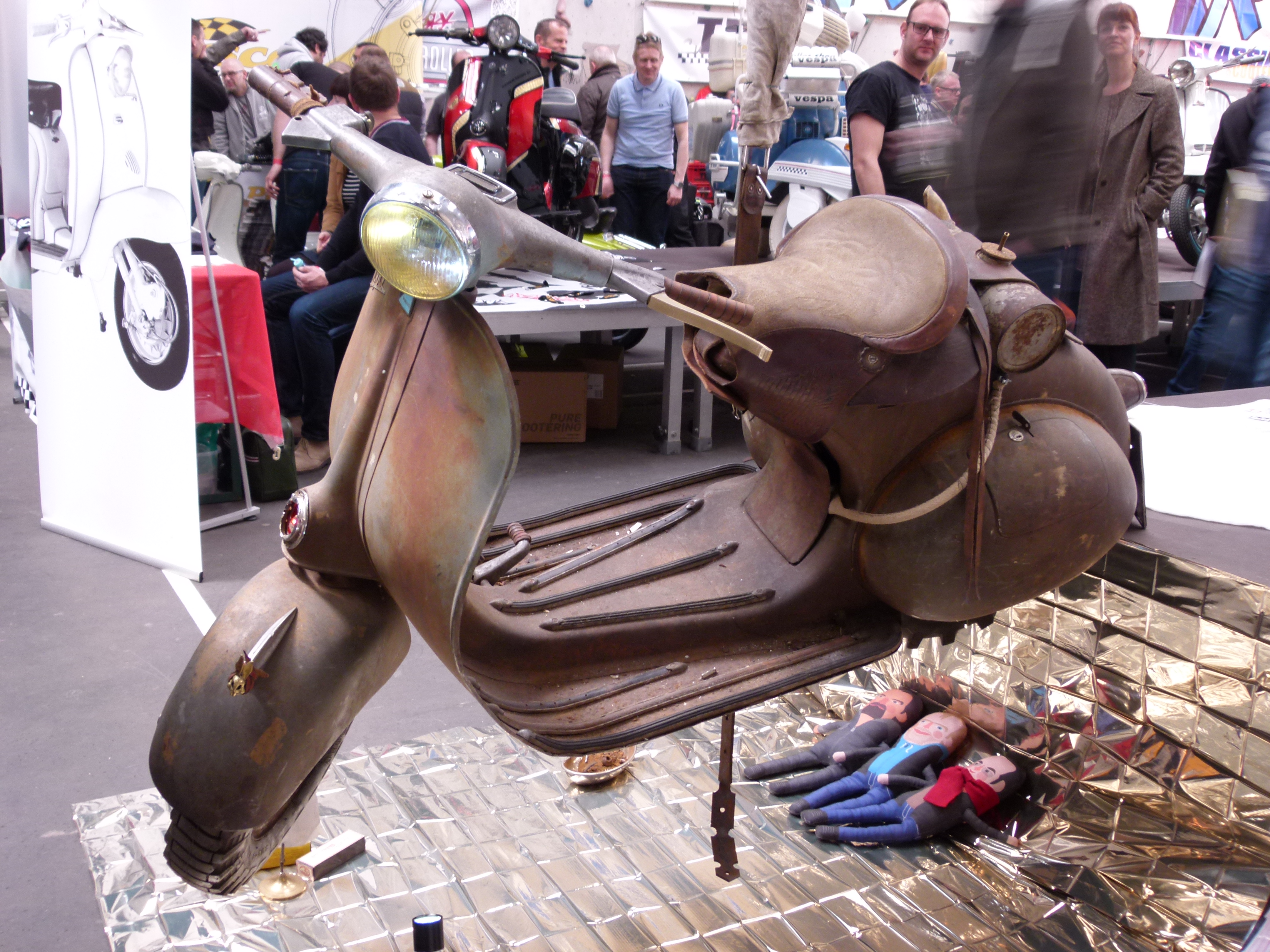 Scooter Center Customshow 2016 – No. 9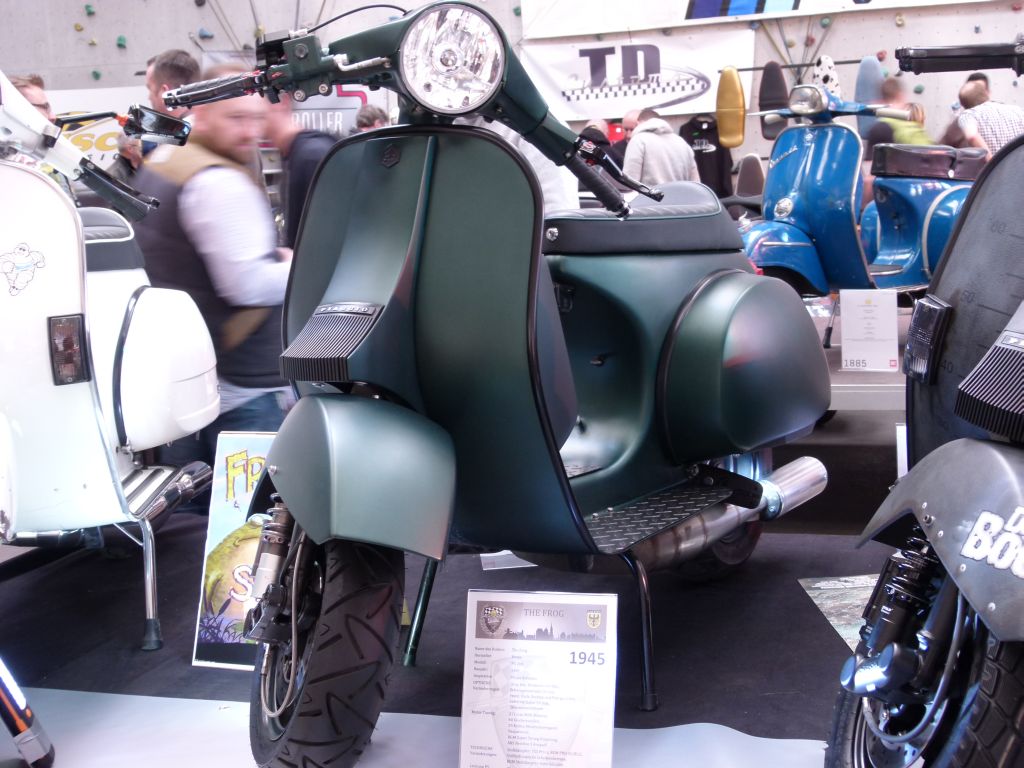 9th of April 2016 had finally arrived. The ninth Scooter Center Customshow takes place in the Abenteurhallen Cologne.
Nicest sunshine accompanied almost 2,000 visitors to marvel at more than one hundred exhibits, which reflect the entire range of the scooter scene.
A private market for spare parts and distributors booths finished off custom scooters. Now the bar is high for next year's show, with visitors, exhibitors and organisers agreeing unanimously that this year's Customshow was the best of all SC times.
The share of real custom scooters was a delight. Champ, our friend of the German classic scooter magazine CLASSIC SCOOTER, has gotten to the heart of things:
"An overwhelming number of top scooters was being presented. This was the first custom show in a long time, which lived up to its name (and was no mere exhibition of vintage scooters)."
You can't put it any better. The comeback of customs reminded of the golden 90s. Scooters like LEGIO X by Paul are exemplary. Designed with such a love for details and immense effort, also demonstrated in the golden Lambretta rear shock absorber by BGM PRO.
But blending various styles is a special charm.
A hypothetical 1953 standard racer by Hoffmann, a licenced Vespa manufacturer, and Andreas Nagy or an Innocenti 2 cylinder SX prototype, of which only two exist, or a flash-back to the 80s "Traumschiff" by Yoleila, to mention just a few.
The booth of our Italian friends at Parmakit, Casa Lambretta and Rimini Lambretta Centre was a highlight. The Casa Performance catalogue 2016 saw its world premier and had been printed as a preliminary special edition with 150 copies for the Customshow.
Vittorio Tessera of Casa Lambretta also likes the event: "You have prepared an incredible scooter show!"
The show is not only limited to the interior. Another one hundred or so scooters parked outside the hall in finest weather, inviting visitors to fruitful discussions on tuning, restoration and perfection.
It remains to say: great weather, awesome atmosphere and a successful start for the next season made us want more!
RESULTS
Results classic: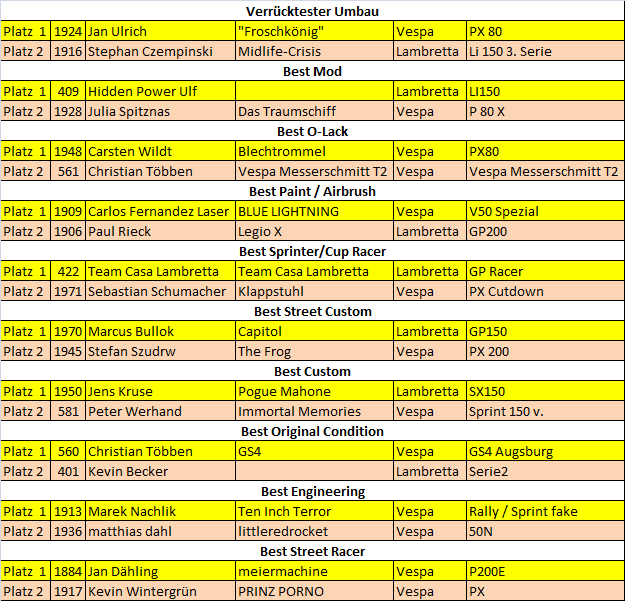 Results automatic: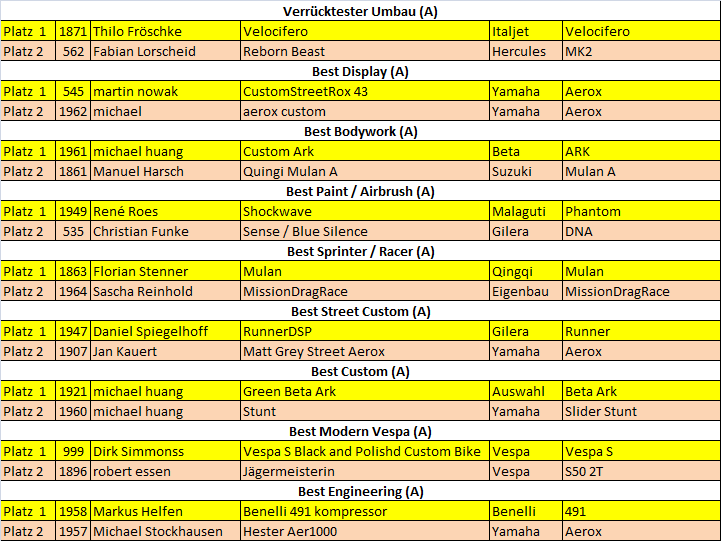 This post is also available in: Deutsch Italiano Français Español
https://blog.scooter-center.com/wp-content/uploads/2016/04/1876-2-1.jpg
3240
4320
Jenny Haas
https://blog.scooter-center.com/wp-content/uploads/2016/04/Scooter-Cejnter-SC-Logo-2016.png
Jenny Haas
2016-04-13 17:23:51
2016-04-15 10:24:21
Scooter Center Customshow 2016 - No.9 - Pictures & results