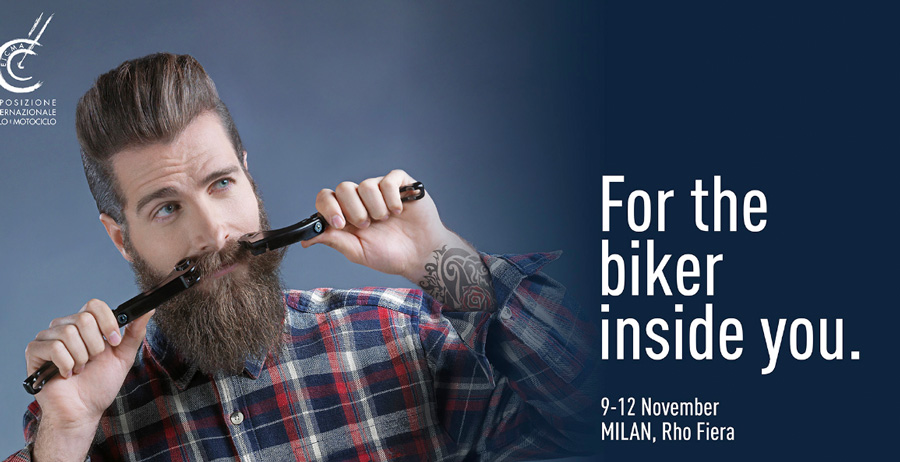 EICMA (Esposizione Internazionale Ciclo Motociclo e Accessori), the international motorcycle and spare parts show, is the most important exhibition to explore the latest novelties from the scooter world and we from Scooter Center are also there! We are proud of the coninuous development of our bgm items for vintage and modern scooters.
Here an overview of the EICMA novelites:
Eicma 2017 Scooter Video
Eicma 2017 Scooter & Parts
[wpanchor id="lambretta"]
[wpanchor id="vespa"]
PINASCO
Vespa rod models with reed valve intake
For Wideframe/rod models (low headlight) Pinasco presented the Nordkapp cylinder with its new feature: the reed valve intake. Of course there is also an intake maniforld, this time not for a Polini CP carburettor, but for a Dell'Orto 22mm carburettor which Pinasco will offer with throttle lever.
Besides the genuine engine casing with three studs and the possible reed valve intake, as already showed at the Vespa world Days in Celle, Pinasco also presented the engine casing with four studs: thanks to this feature it is possibile to mount all PX 177 tuning cylinders.
In addition, Pinasco also presented the Zamak rotor for the Flytech ignition which fits the rod models (faro basso) and GS150 engines.
Vespa GS160/SS180
The GS160/SS180 cylinder with direct intake looked like a dual carburettor cylinder with oval/long holes for 200cc models.
Vespa Smallframe
For the Vespa Smallframe models Pinasco also presented the new Pinasco engine casings and the crankshafts which are not yet available. On display also further crankshats with replaceable balance weights.
Vespa Largeframe
Particularly interesting was the new crankshaft for double intake.
Pinasco offers now premounted 225cc engines. 60mm stroke, 225cc, 21,5PS at 26 NM. 10-13-17-20/35 gear cluster with 23/64 gear ratio. Flytech ingnition 1,4kg. The item does not include: carburettor, carburettor casing, clutch cover, flywheel cover and complete brake.
The Si28 carburettors are now in VRX-R version with a small foam filter.
Mopeds
Also for Ciao, Si, Bravo and Boxer models there are new spare parts:
[wpanchor id="schwalbe"]
[wpanchor id="niu"]
This post is also available in: Deutsch Italiano Français Español
https://blog.scooter-center.com/wp-content/uploads/eicma-2017.jpg
462
900
Emanuela Lucatuorto
https://blog.scooter-center.com/wp-content/uploads/2016/04/Scooter-Cejnter-SC-Logo-2016.png
Emanuela Lucatuorto
2017-11-08 16:30:46
2018-04-26 11:41:25
Scooter Center at the motorcycle show EICMA 2017, Milan