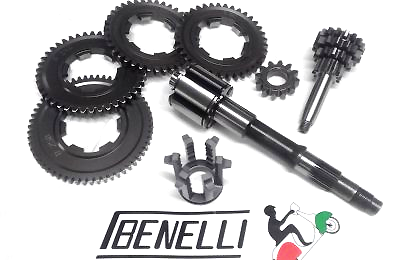 New gearbox BULL-6 Benelli for Vespa Smallframe
News for the season start 2018: new Benelli gearbox for Vespa Smallframe.
The Stefano Benelli from the Italian gearbox manufacturer will launch soon a reinforced gearbox for Vespa Smallframe engines.
Gear selector with 6 arms and new gear wheels
The BULL-6 gearbox is made up of a specially designed gear selector and Benelli gear wheels.
This particular Vespa gear selector with six arms can distribute the load on a wider surface.
Clean gear change, reduced wear – the 50HP+ gearbox
According to Stefano Benelli, the six arm gear selector of the new Benelli gearbox for Smallframe reduces the wear and improves the ease of gear selection as well as the transmission reliability. The gearbox has already been tested by the scooter riders of the highest performance categories of the Italian IDC competition. The BULL-6 gearbox also fits engines with over 50 HP.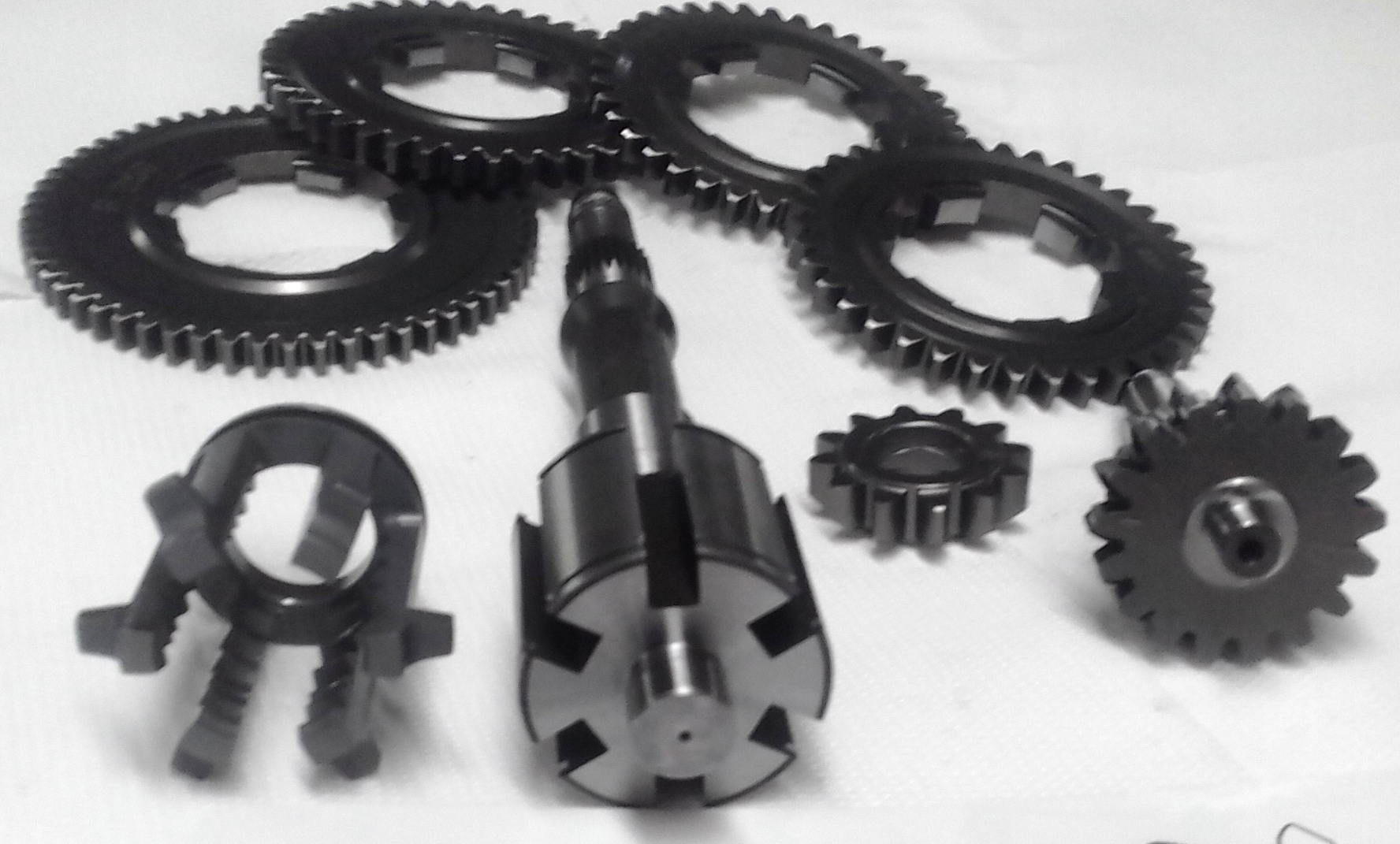 Complete gearbox with drive shaft
The plug-and-play gearbox including the reinforced drive shaft is available in the already known ratio of the GPR and BULL gearbox.
1st speed: 12-58
2nd speed: 13-42
3rd speed: 15-38
4th speed: 17-37
The price of the complete BULL-6 gearbox will probabibly be around €980. You can order the new Benelli gearbox for Vespa Smallframe in our Scooter Center online shop:
Buy here Benelli Vespa gearbox
This post is also available in: Deutsch Italiano Français Español
https://blog.scooter-center.com/wp-content/uploads/Benelli-Getriebe-fuer-Vespa-Smallframe.png
260
400
Emanuela Lucatuorto
https://blog.scooter-center.com/wp-content/uploads/2016/04/Scooter-Cejnter-SC-Logo-2016.png
Emanuela Lucatuorto
2018-01-15 12:27:57
2018-01-16 14:21:37
News from Benelli: BULL-6 Benelli gearbox for Vespa Smallframe