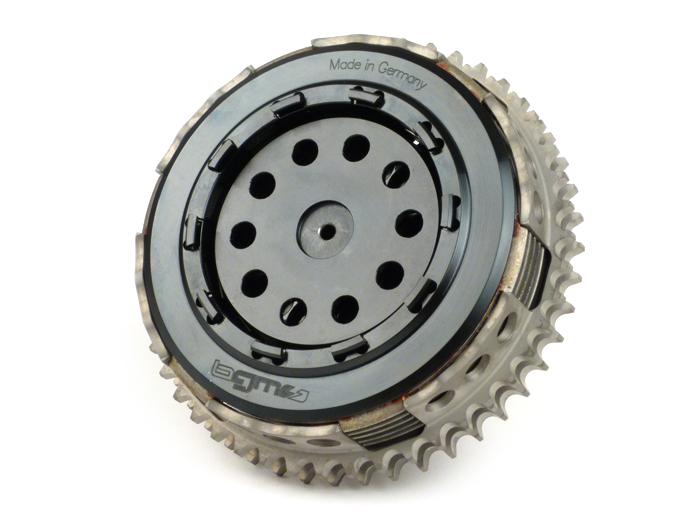 Clutch -BGM PRO Superstrong 6 plates, 10 springs- Lambretta LI, LI S, SX. TV (Serie 2-3), DL/GP
It was a long wait, but it was worth it! From now on we can offer you the a SUPERSTRONG clutch for your Lambretta. For the Vespa clutch system -regardless if Largeframe or Smallframe- the SUPERSTRONG range is the reference and setting the standards for all Vespa clutches.
The new Lambretta clutch features some very unique and special details. And it can combined with standard Lambretta clutch parts and plates. So you'll have a clutch where you can get parts nearly everywhere and in the future as well.
The clutches comes as complete sets with 46 or 47 rear sprocket and can be used for LI/SX as well as dl/GP clutch operating systems.
All parts are available individually. The delivery of the complete clutch system contains:
The well elaborated design with ten springs and six plates gives a very easy and smooth to operate clutch unit. Even with the combination of 15 teeth front sprocket and 47 rear sprocket, which puts a heavy load on the clutch it can easy handle even the most powerful TS1 engines. Mathematical the combination is capable of handling 60 Nm torque.
Rear sprockets with 46 or 47 teeth
You can choose between 46 or 47 teeth at the rear wheel. Plenty of windows ensure a lightened flywheel and enough room for the oil to enter and keep the clutch plates and bushing oiled all the time.
The sides of the rear sprocket are longer to give the option for different clutch plate and steel discs combinations.Together with the newly available bgm PRO front sprockets the drive train of your Lambretta can be uprated perfectly.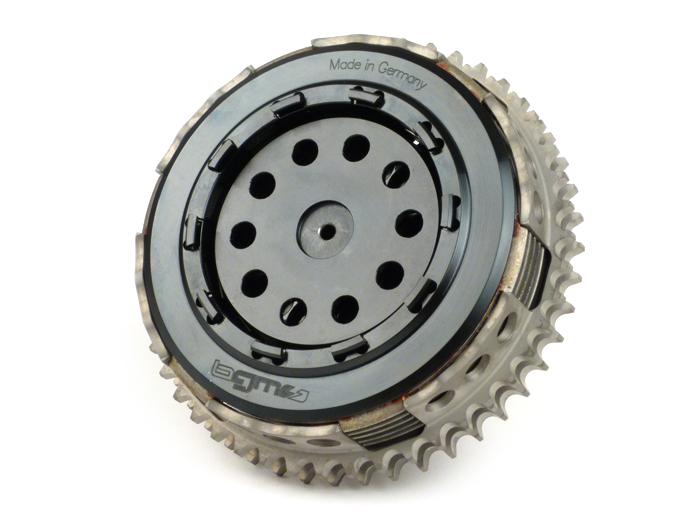 Clutch spider, pressure plate and top plate
For a very smooth and accurate operation the clutch spider, clutch pressure and top plate were re-designed from scratch.
The CNC machined clutch spider is extended and the legs are perfectly matched to the pressure plate. This gives a very easy release of the clutch unit even under hard acceleration from a stand still.
The even pressure of ten instead of five springs even adds to this.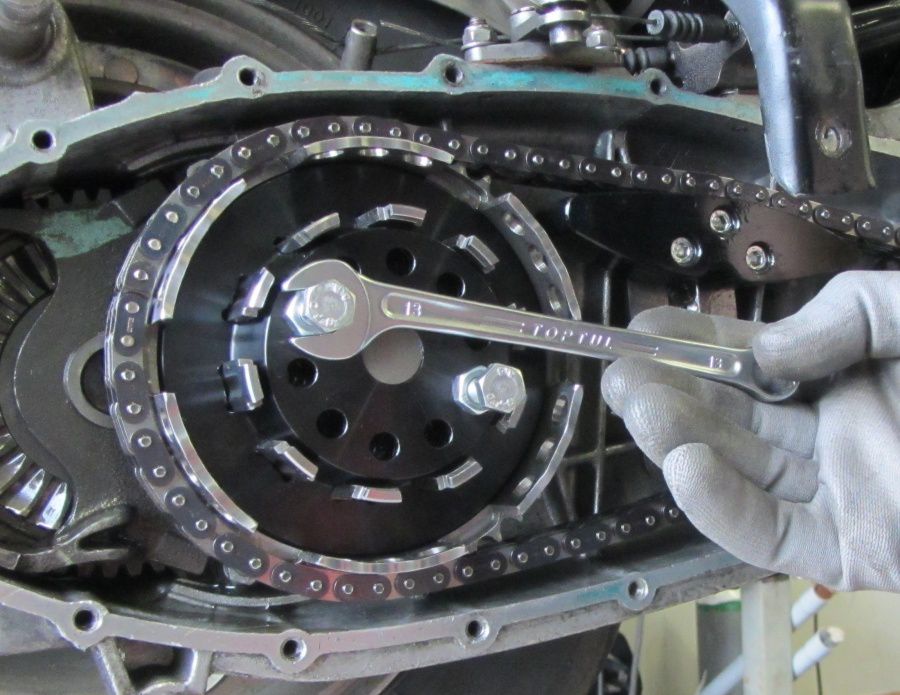 Built-In clutch compression tool
As invented by Sticky we have two threads in the clutch spider to make compressing the clutch a cakewalk. With two screws and nuts you can easily compress the clutch unit for assembly or re-assembly.
https://blog.scooter-center.com/wp-content/uploads/2014/12/BGM8011R464.jpg
525
700
Heiko Lepke
https://blog.scooter-center.com/wp-content/uploads/2016/04/Scooter-Cejnter-SC-Logo-2016.png
Heiko Lepke
2014-12-09 15:50:07
2014-12-09 15:50:07
New Lambretta clutch teams up the bgm PRO SUPERSTRONG clutch range