Individual gift ideas for scooterists by the Scooter Center team
Name: Ulf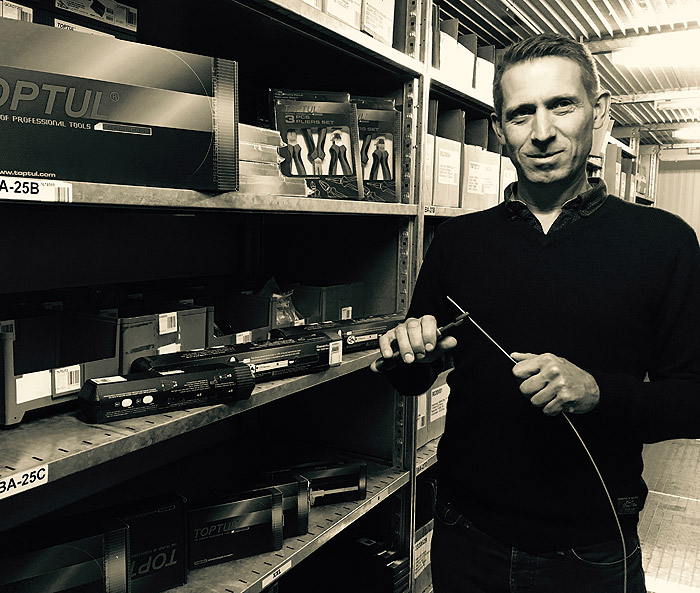 How long have you been working for Scooter Center:
Almost from the beginning, so for 22 years
What is your task at Scooter Center:
Purchase Asia, almost anything linked to management
What's your relation to scooters:
I ride scooters since 1984. I started with a Zündapp R50 (former police scooter). At the age of 18 I got my first Vespa, a 200 Rally, and two years later my first Lambretta (Lui 50). My oldest scooter is a Lambretta B from 1950, my youngest a Piaggio ZipSP with 172 Malossi engine.
My greatest scooter experiences were the ride with my Rally 200 to Italy aged 19, meetings in England and Customshows in the mid 80s and 90s and every Eurolambretta. Visiting vintage markets before the age of the internet and journeys with friends to Italy and England to look for scooter bargains.
Gift idea for scooterists
Wire rope cutter -TOPTUL Pro Series-
Part no. DNCA227E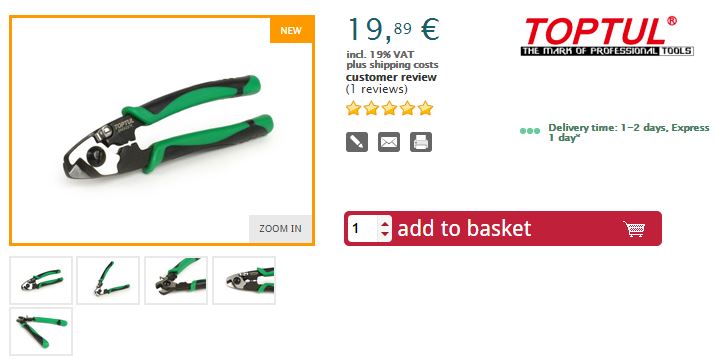 Why:
There is nothing worse than bad tools. We sell Toptul tools, because we are using them every day. The cost-benefit ratio is positive and our garage guru Alex, who hates bad tools, swears by it. The wire rope cutter makes frayed cables a story of the past. Everyone, who uses this cutter for the first time, asks: "Why didn't I have this earlier?" Personally, you are often too stingy or you don't see the necessity – therefore I think this is the ideal gift.
Wire rope cutter for scooterists
Shortening a bowden cable or wire cable, no matter if braided or made of thick wire, will no longer cause trouble. The professional wire rope cutter by Toptul cuts any wire cleanly and effortlessly. Hardened blades, which embrace the cable, prevent the cable from fraying and leave a neat cutting edge behind. Unlike a diagonal cutting pliers, the wire won't be crushed between the blades but sheared.
Thanks to a high transmission, cutting thick wires is easily possible, even when an ordinary diagonal cutting pliers would long have given up.
Perfect tool for a scooter garage!
Special cutting shape
Very high transmission ratio
Effortless and neat cut
Low energy input
For bowden cables and wire cables (also V2A) up to Ø 4.0 mm
Spring wire up to Ø 1.5mm
Blades additionally inductively hardened
Crescent-shaped blades embrace the cables and prevent the wire cable from fraying
With opening spring and safety catch
TOPTUL manufactures high quality tools for more than 20 years and is best in terms of cost-benefit ratio. We use TOPTUL products on a day-to-day basis for years now and are entirely convinced.
This post is also available in: Deutsch Italiano Français Español
https://blog.scooter-center.com/wp-content/uploads/2015/11/geschenk-seilzugzange-toptul.jpg
532
1060
Jenny Haas
https://blog.scooter-center.com/wp-content/uploads/2016/04/Scooter-Cejnter-SC-Logo-2016.png
Jenny Haas
2015-11-30 10:55:50
2015-11-30 10:55:50
Gift idea for scooterists - Wire rope cutter