Individual gift ideas for scooterists by the Scooter Center team
Name: Alex
How long have you been working for Scooter Center:
Since 2002
What is your task at Scooter Center:
Basically anything related to technical scooter equipment.
What's your relation to scooters:
I still have my first scooter – a typical PX80. Some PX200, also with sidecar, a T4 from 1961 (my oldest scooter), an ET3, V50S, V50Special and more complete my fleet.
During ESC racing weekends and for long distance races I also ride a PK-XL.
Racing is one of my favourite past times.
Gift idea for scooterists
Gudgeon pin puller -UNIVERSAL- Ø=13, 15, 16, 19, 22mm
Part no. 7674333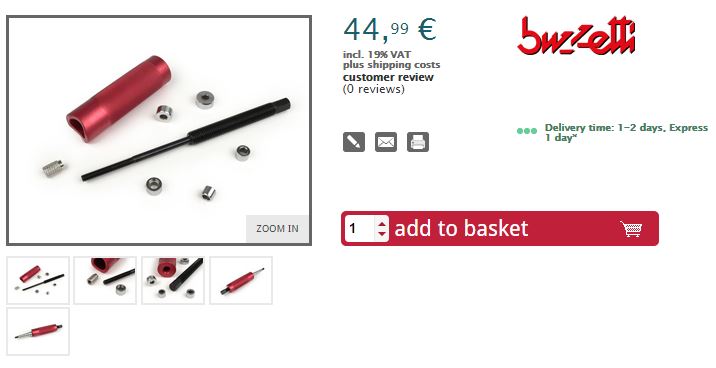 Why:
Bummed worn or tight gudgeon pins are a nightmare. The puller eliminates the danger of accidentally bending the connecting rod of the crankshaft.
Gudgeon pin puller
This awesome tool extremely simplifies pulling the gudgeon pin. This tool is perquisite when it comes to vehicles, which can only be worked on from one side. Take Vespa PX, for instance. The gap between frame and cylinder is very small, making it almost impossible to use pliers. A very tight gudgeon pin can also be a problem when working on the engine placed on a workbench. If you want to pull the pin, you will have to support the connecting rod and the piston in order to put no pressure in the connecting rod bearing and/or the thrust washer.
The Buzzetti tool solves this problem by resting on the piston. The pin is pulled with a suitable taper adaptor with internal thread. This process resembles unscrewing a simple screw. It is extremely simple and still highly efficient. Defects to the crank drive are prevented in the first place and an exchange is a lot easier.
Supplied with taper adaptors with the following diameters:
Ø= 13,15,16,19,22mm
Even Martin Cook of Chislespeed (GB) said in Scootering magazine no. 308 that it was his favourite tool!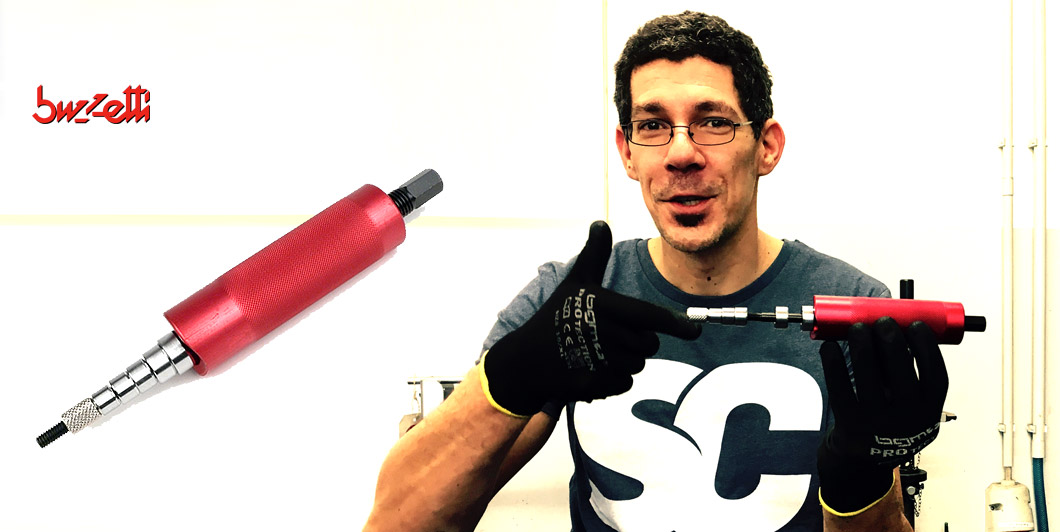 This post is also available in: Deutsch Italiano Français Español
https://blog.scooter-center.com/wp-content/uploads/2015/12/gift-gudgeon-pin-puller.jpg
532
1060
Jenny Haas
https://blog.scooter-center.com/wp-content/uploads/2016/04/Scooter-Cejnter-SC-Logo-2016.png
Jenny Haas
2015-12-07 15:20:27
2015-12-07 15:20:27
Gift idea for scooterists - Gudgeon pin puller