Support / Shipping / Online Shop open – Showroom & Shop opened with new opening hours
Update:
16.04.2020
We are allowed to open our shop in Bergheim/Cologne again on Monday, we are very happy about that! Of course we have taken appropriate hygiene and distance precautions to protect our employees and customers.
New are the opening hours of the store, which will be valid from Monday, 20.04.2020:
Monday-Friday 13:00-18:00
Saturday: 10:00-14:00
10.04.2020
Yesterday we checked the cameras in the warehouse… In spite of Corona, everything was normal and as usual in the Scooter Center warehouse :-)
Boredom in Corona times at the Scooter Center warehouse
07.04.2020
Another busy week started here at the Scooter Center. Still with corona supplies, smaller teams and working in two shifts. Shift 1 is finished for today and the parcels are ready to be picked up by DHL, DPD and UPS.
Scooter Center Worldwide shipping
03.04.2020
Thank God today is Friday! Shift 1 is finished, shift 2 is about to arrive. In the meantime, the boss is working on your orders in style.
Scooter Center Picking your orders
02.04.2020
Another sunny day full of work at the Scooter Center. We keep our distance! The newly introduced two-shift work system reduces contacts even further. This also applies to the work rooms of the home office.
Scooter Center Corona Update - keep the distance :-)
23.03.2020
We especially thank the people who keep the supply chain going! In order not to expose the delivery staff of DHL, DPD and UPS unnecessarily to risk, we concentrate exclusively on cashless payment & delivery and currently waive cash on delivery. Please choose a contactless payment method like credit card, Paypal and prepayment!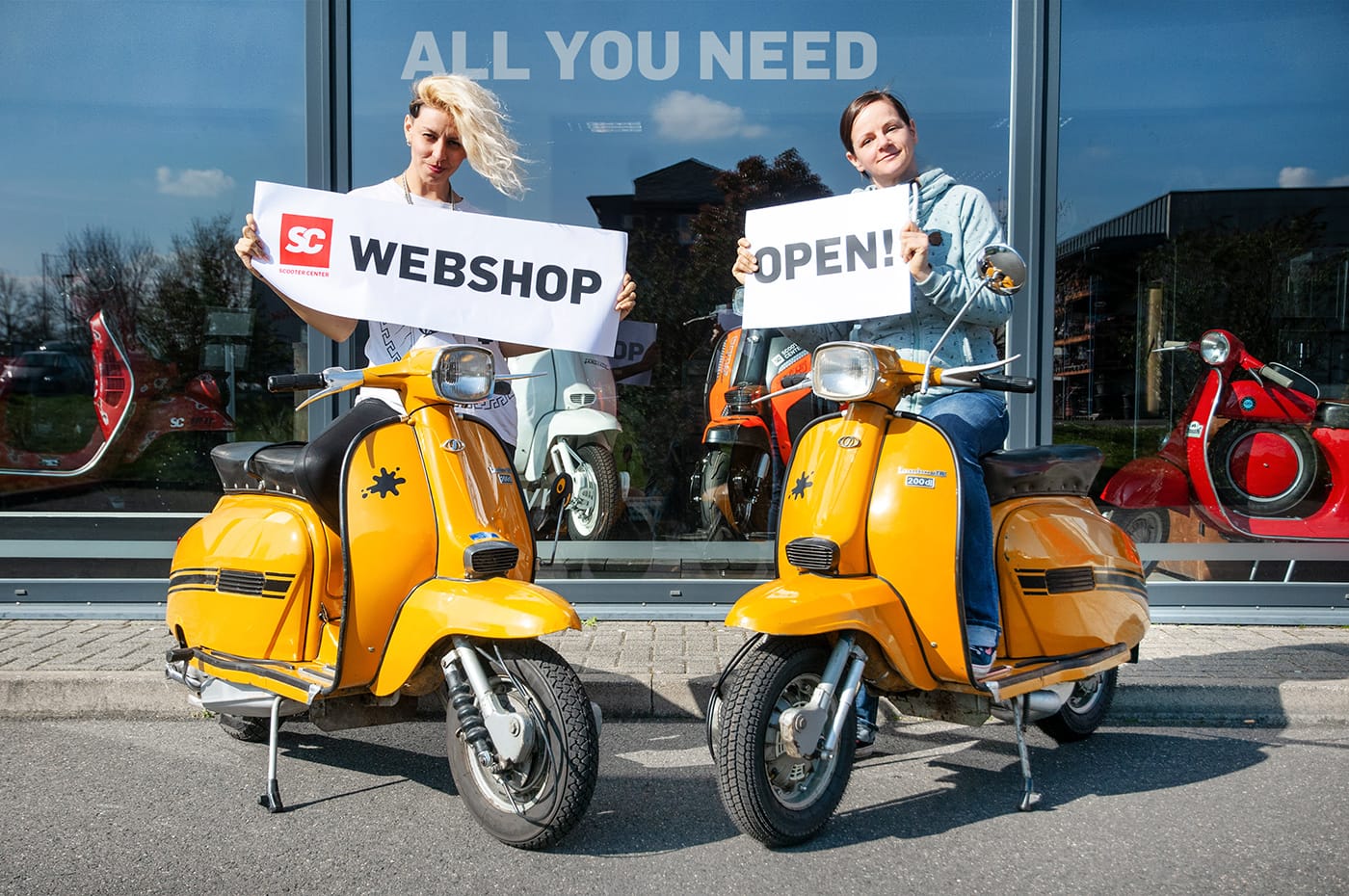 Corona is currently turning many things upside down and for the first time since 1992 the Scooter Center has to close the shop – probably by April 19, 2020. With this we are not only implementing the government order, but are also convinced that this is the best protection for customers and employees. ULDATE: Shop will be open again from 20 April
But we won't leave you alone and will gladly support you by phone and e-mail. Check out our blog and watch our tutorials on the Scooter Center YouTube channel. The Scooter Center online shop is available 24/7.
The warehouse is full and we do our best to ensure that your order is shipped the same day. DHL, DPD and UPS pick up all shipments daily and deliver them reliably all over the world. Take advantage of our postage-free delivery in Germany from 99 Euro, Europe-wide from 149 Euro.
See you soon and stay healthy!
Your Scooter Center Team
This post is also available in: Deutsch Italiano Français Español Nederlands
https://blog.scooter-center.com/wp-content/uploads/2020/04/neue-oeffnungszeiten.jpg
606
1393
Heiko Lepke
https://blog.scooter-center.com/wp-content/uploads/2016/04/Scooter-Cejnter-SC-Logo-2016.png
Heiko Lepke
2020-03-18 17:17:47
2020-06-15 16:46:24
Corona Update