To put our feet on the ground is itself a statement! A reaffirmation of our identity: Scooter boys & girls, Mods, Racers and travelers know that their ideologies and beliefs land on accessories, which will become symbols of their most intrinsic qualities.
This is how Platónika takes this great step forward, after spending months in the air, preparing as the ideal Vespa, she descends, to finally touch the floor of the garage that equipped her with symbols of safety, style and fun. Being the first to integrate the last bgm releases:
5 Down to earth Platónika Vespa PX bgm 177 by Scooter Center
The Shock absorber set bgm PRO SPORT bgm7741BKTS
Which in spite of their high load capacity are very light, thanks to the high material quality and the length can be adjusted,  this is beneficial to driving stability, top speed and last but not least to the appearance.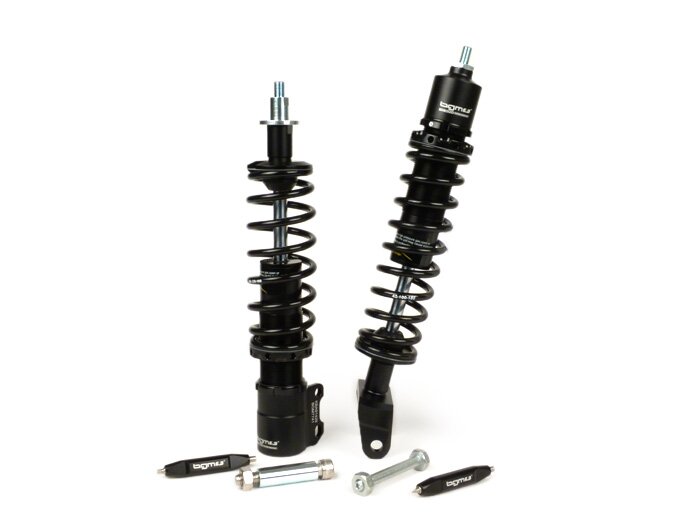 The set wheel and rims Sport tubeless  black matt bgm – bgm35010SLKB
Tyres design with V shape for steering much better into the bend and offers more contact area when leaning and rims which its weight saving improved noticeably the response behaviour of the Chassis.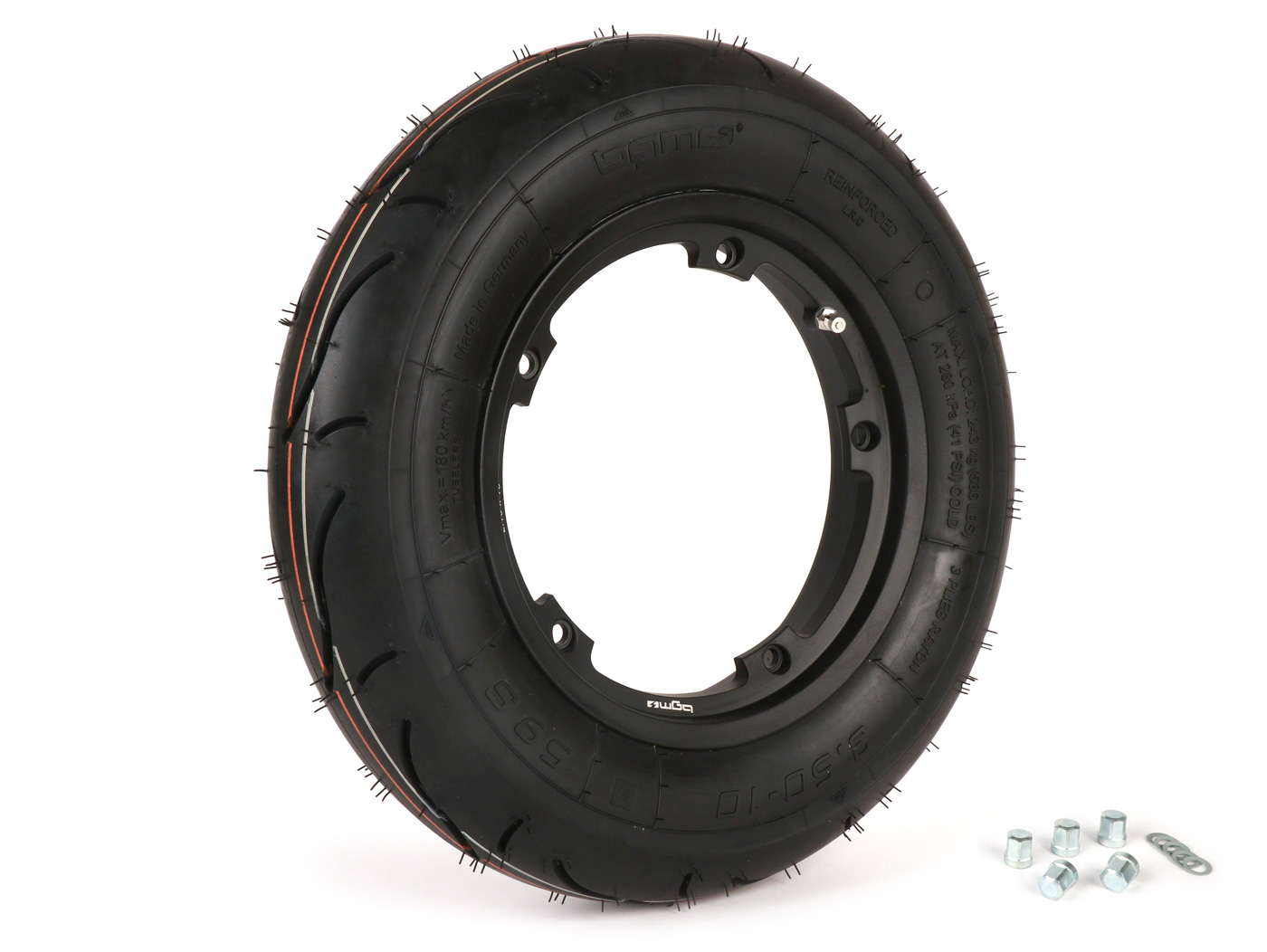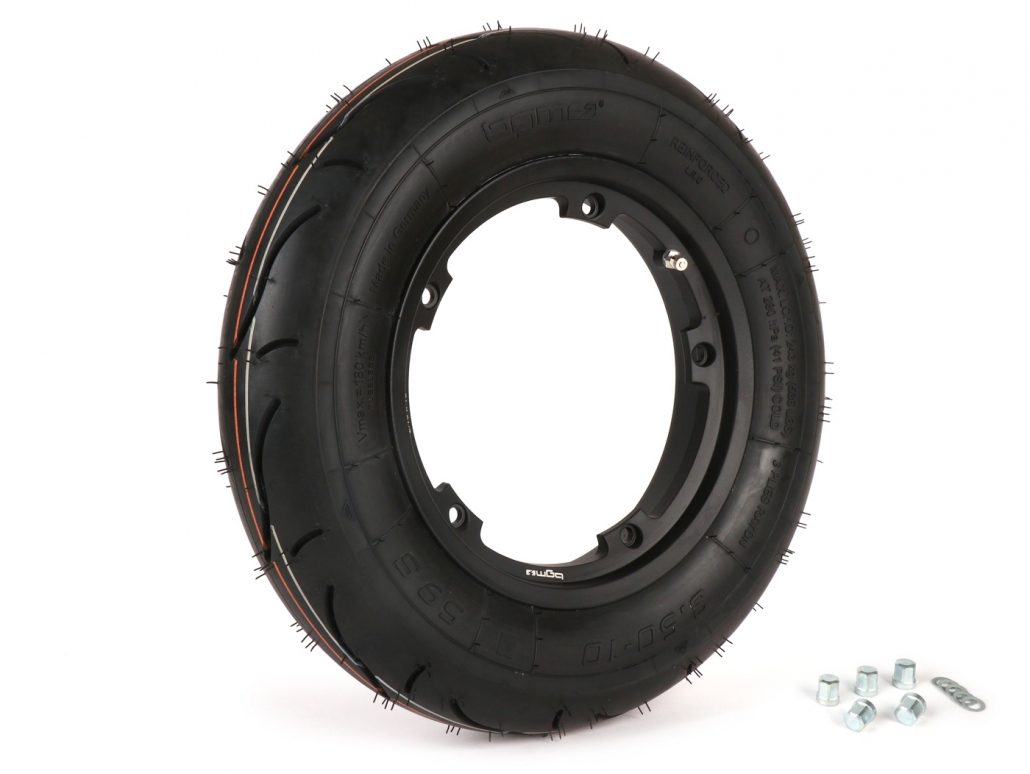 Brake caliper and bracket bgm Touring
Bgm2506BK
With 4 pistons improve greatly the hydraulic transmission ratio and the braking force (with the same lever force) is increased.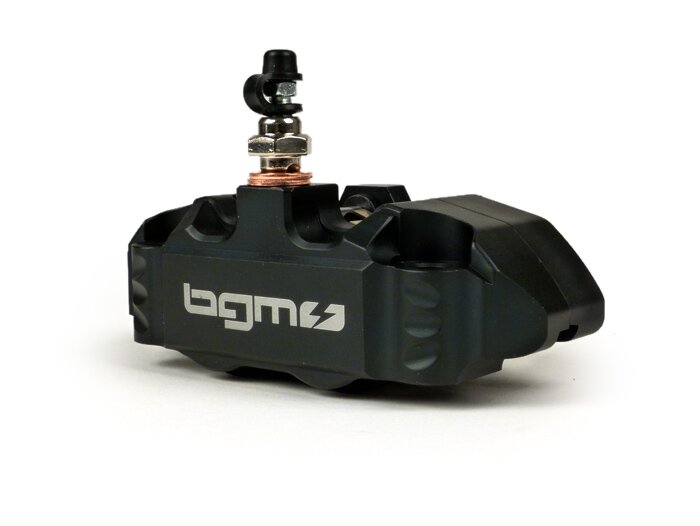 bgm2507LBL
and the Premiere, the brake caliper bracket for bgm, Platónika is the one that will put to the test, but soon you can be the pioneer of this German Technology.
These are undoubtedly highlights that, do not end the adventure of the building, but start an experience on the roads of the world.
Music:
Artist: Sunsearcher
Title: Flamenco Rhythm
Album: Sunsearcher Spirit
License: CC-BY-SA
https://blog.scooter-center.com/wp-content/uploads/2020/12/5-kapitulo.jpg
744
1305
Maryzabel Cardenas Ávila
https://blog.scooter-center.com/wp-content/uploads/2016/04/Scooter-Cejnter-SC-Logo-2016.png
Maryzabel Cardenas Ávila
2021-01-08 10:45:42
2021-01-08 10:49:11
CHAPTER 5 Project Platónika – Down to earth