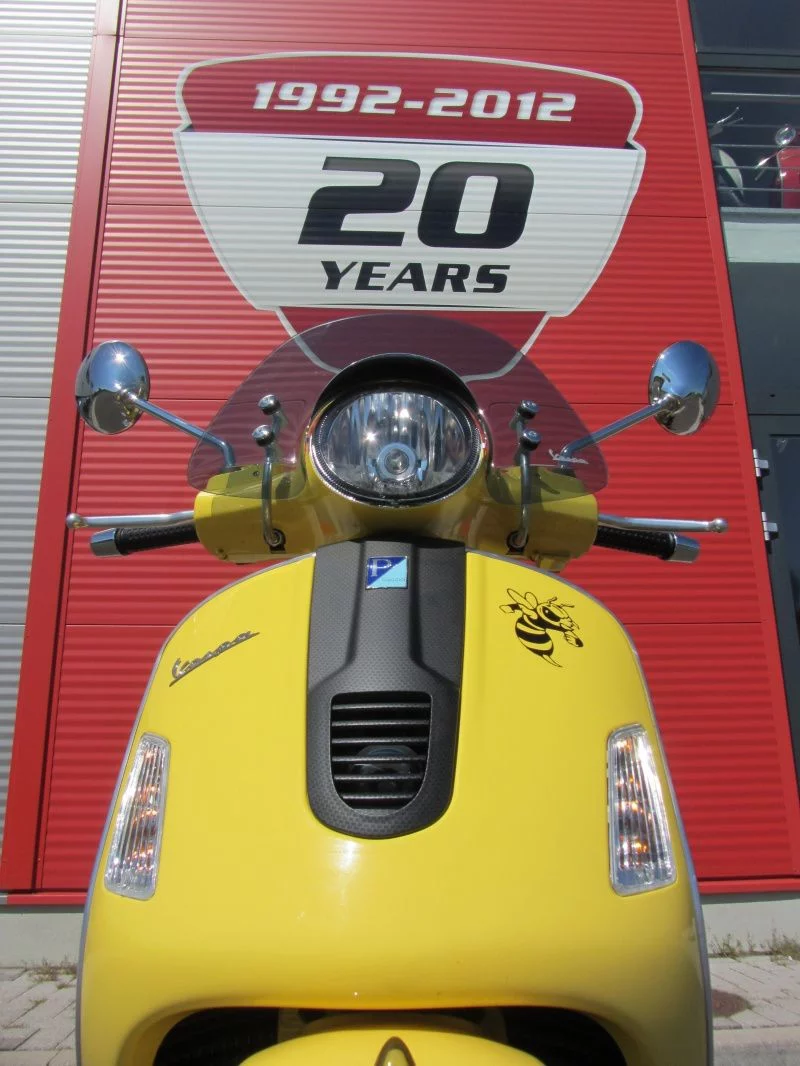 For the modern Vespa GTS or GTV we do have some nice accesories in our shop. A few Carbon Style features which suit this scooter very well. " Chrome won't bring you home, but mat-black will bring you back"! We do have mounted those parts on a Vespa GTS 300 i.e. in order to demonstrate the look. In the picture above you can see the horn cover with Carbon Look and as well the smoked Vespa Cruiser screen, which will improve the CW. The screen is also available as a transparent version. For the Classic Look we also offer headlight visorsn in chrome and black.
Nice to have is also the engine badge with Carbon Look as well as the side panel set.
Decent and quite sporty is the exhaust blind in Carbon Style.
Furthermore we do have the fork link cover in Carbon Style for you and on top the omudguard crest upper part in Carbon Look.
Last but not least we have mounted the very reliable Schwalbe Weatherman tyres front and back. We also offer these tyres as white wall version for front und back.
All items can be ordered and delivered. Here is a summary of all described articles with relevant product numbers:
Carbon style engine badge – item number 7673728
Carbon horn cover – item number 76737529
Carbon fork link cover – item number 7673730
Carbon exhaust cover – item number 7673731
Carbon side panel set – item number 7673732
Carbon mudguard crest – item number 7673733
Cruiser screen smoked – item number 7670220
Cruiser screen transparent – item number 7670054
Headlight visor black – item number 7670337
Headlight visor chrome – Artikelnummer 7670336
Schwalbe Weatherman Whitewall rear – item number SVWV004
Schwalbe Weatherman Whitewall front – item number SVWV003
Schwalbe Weatherman classic rear – item number 6000129
Schwalbe Weatherman classic front – item number 6000128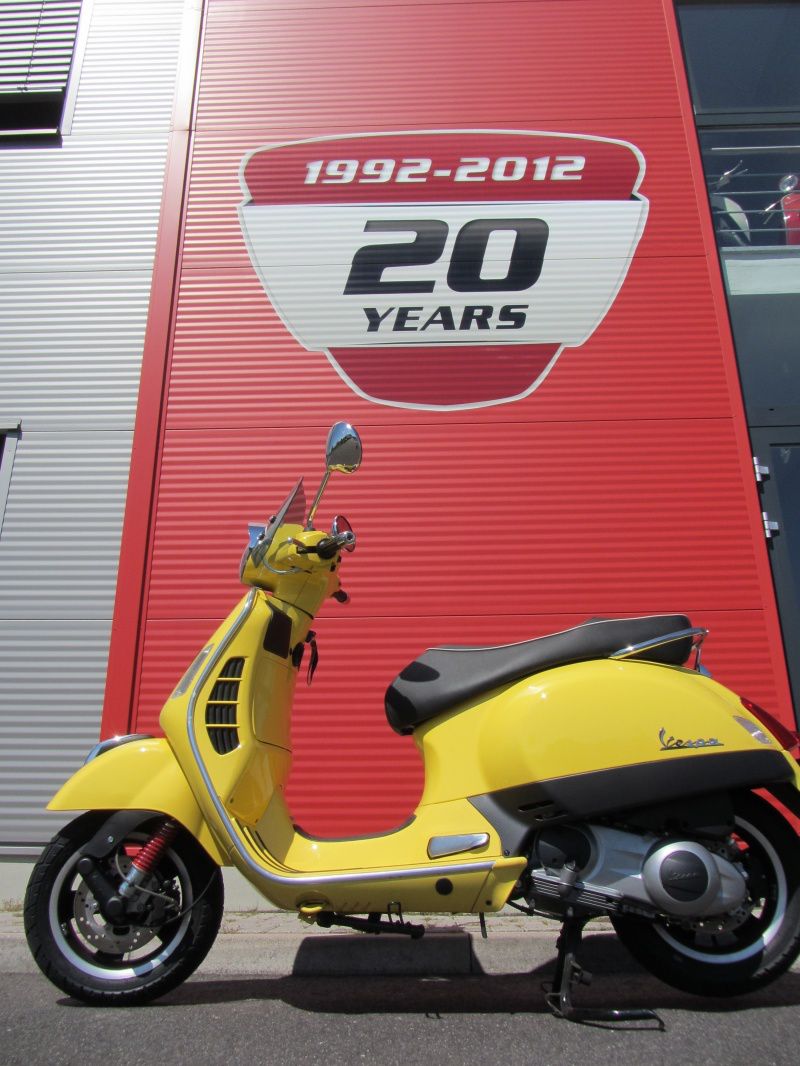 This post is also available in: Deutsch
https://blog.scooter-center.com/wp-content/uploads/IMG_1520.jpg
1066
800
marketing
https://blog.scooter-center.com/wp-content/uploads/2016/04/Scooter-Cejnter-SC-Logo-2016.png
marketing
2012-08-15 15:03:54
2012-08-15 15:03:54
Accessories Vespa GTS & GTV